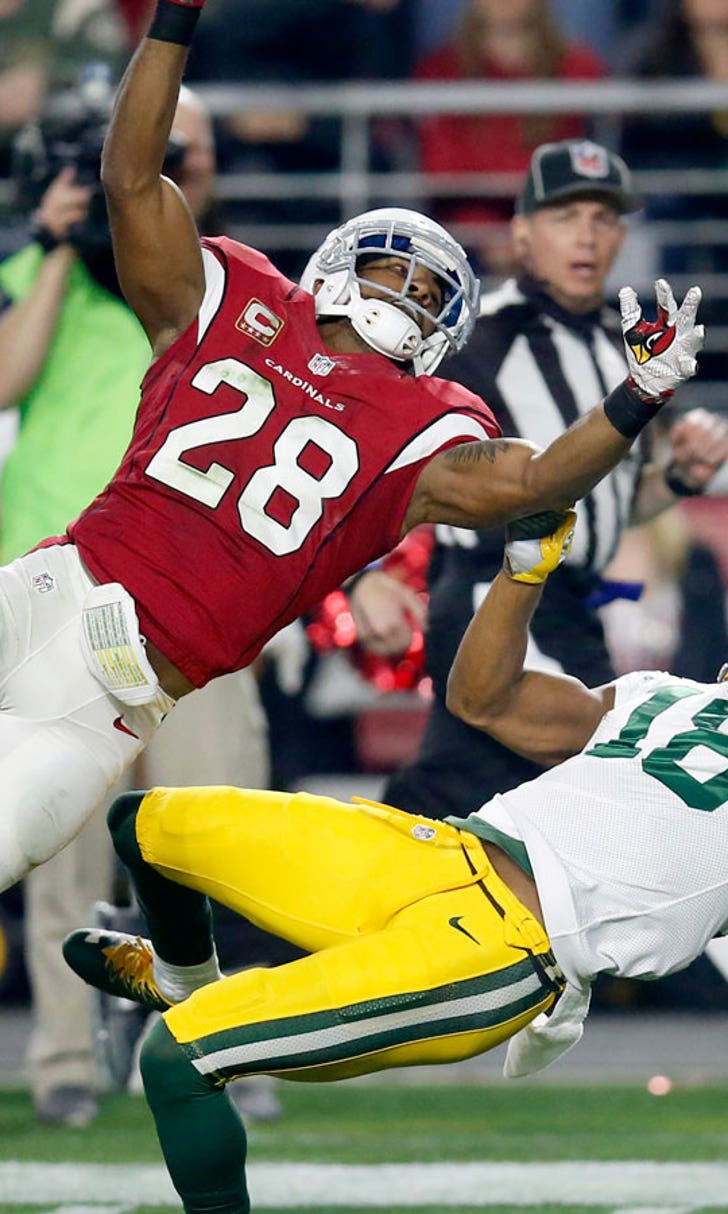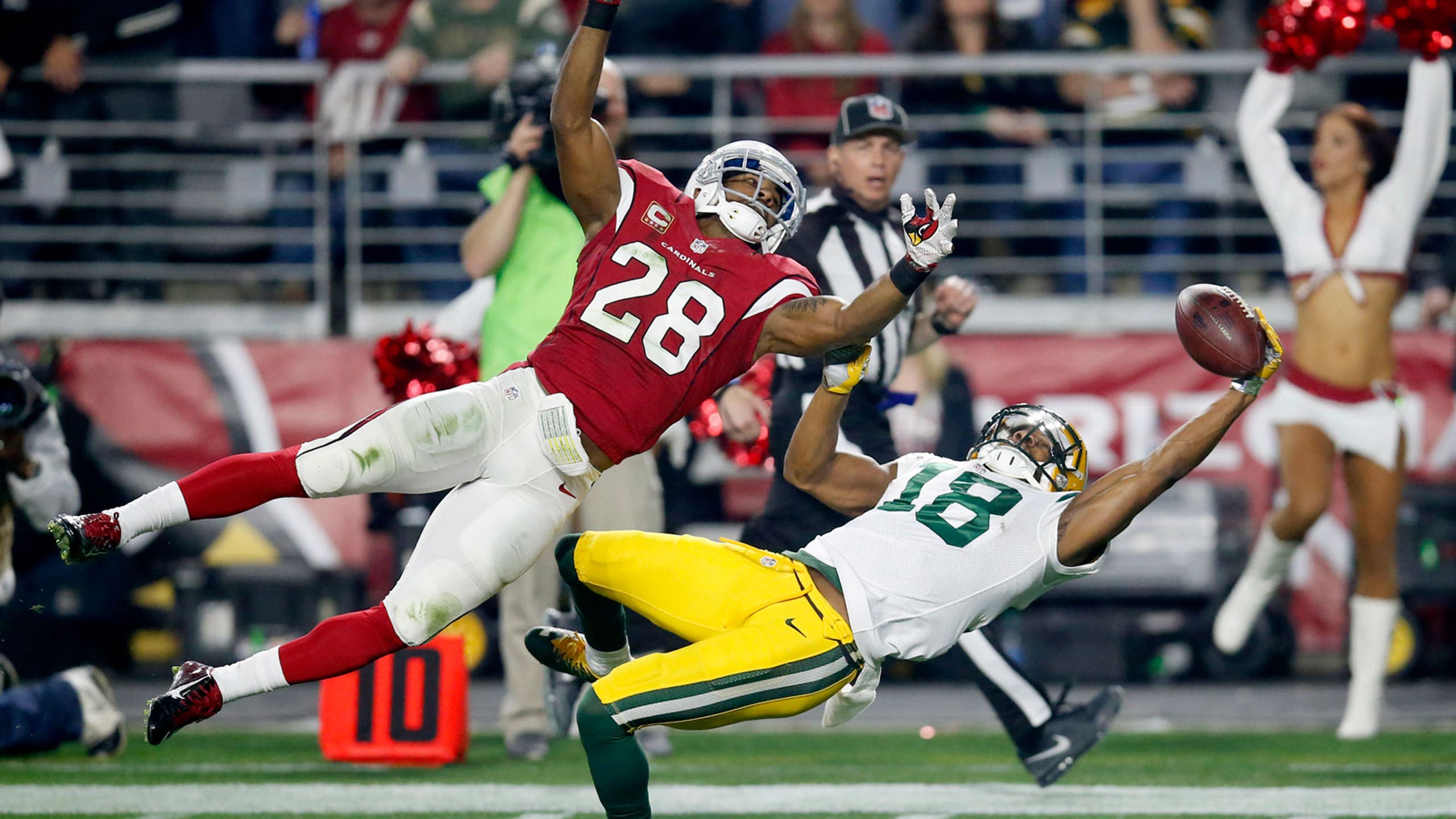 Packers' Cobb suspects mic he wore in playoffs caused punctured lung
BY foxsports • February 3, 2016
Green Bay Packers wide receiver Randall Cobb suffered a punctured lung while making an incredible catch in his team's 26-20 divisional-round playoff loss to the Arizona Cardinals last month. Shortly after hauling in that penalty-negated pass, he spit up blood on the sideline and ended up spending the night in a local hospital while the rest of his teammates flew back to Green Bay.
Since he did not fracture a rib, Cobb suspects that his serious lung injury was caused by a microphone he was wearing in his shoulder pads.
Via The Jim Rome Show:
I made the catch. I got up and felt fine. I was walking back to the huddle, and I just noticed that it got harder for me to breathe, and then it felt like I was going to throw up. It felt like I was choking on something, so I went to throw up and then I started spitting up blood and it was kind of a crazy moment. Then I went back and got the chest x-ray. I didn't break a rib, I didn't fracture a rib, which is really abnormal to puncture a lung without that, but I was mic'd up for the game.

The battery pack for the mic was on my shoulder pads. I landed flush on my back during the catch, and I punctured my lung. There's no way to prove that, but it's kind of crazy that I punctured a lung without fracturing my rib.
Players have worn on-field microphones for years to capture the grunts, celebrations and smack talk that can't be heard during a normal broadcast. Some players have even been injured while wearing a microphone, but you would be hard-pressed to find a confirmed instance of a player who was injured by his microphone.
Cobb's injury, as rare as it was, may draw some attention to what previously seemed like a harmless practice and could cause some players to think twice about wearing a microphone on the field for a game.
---
---