National Football League
National Football League
Lewis grew to love Baltimore, and vice versa
Published
Jan. 9, 2013 8:59 a.m. ET

When Ray Lewis was selected in the first round of the 1996 NFL draft, he didn't even know the nickname of the team that drafted him.
The Cleveland Browns had just moved to Baltimore, and general manger Ozzie Newsome chose Lewis with the 26st overall pick after taking tackle Jonathan Ogden at No. 4.
''I picked up the phone,'' Lewis recalled, ''and the first thing I said to him was, `Ozzie, what's our team name going to be? Who are we?'''
Lewis quickly became the face of the Baltimore Ravens, and the stellar middle linebacker will remain a beloved figure in Charm City long after he pulls off his No. 52 jersey for the final time.
''When you think about the Baltimore Ravens, the first name you mention is Ray Lewis,'' Baltimore running back Ray Rice said Tuesday. ''That's just what it is, and it's something that will never be taken away from him.''
The 37-year-old Lewis will retire after the Ravens finish their current playoff run, which continues when Baltimore (11-6) plays at Denver (13-3) on Saturday.
Lewis was elected to 13 Pro Bowls, was twice named NFL Defensive Player of the Year and was Super Bowl MVP after the 2000 season. But nothing makes him prouder than saying that he played 17 seasons, all with Baltimore.
''Out of everything that's been going on, that's probably the biggest thing that has me the most excited, that I've been able to stay in one place for so long,'' Lewis said. ''You watch so many players go in and out, shuffle from team to team.
''For me to be here, I was a kid when I came here and didn't have a clue what was going on. I grew with this city and this city grew with me. I will die a Raven. That's an awesome, awesome feeling. There's no greater achievement for me, myself, to say I've always been connected to one thing my entire life.''
John Unitas left Baltimore for San Diego, Joe Namath spent time with the Los Angeles Rams, Joe Montana bounced from San Francisco for Kansas City. The list goes on.
''Look at the guy we're going up against this week, Peyton Manning,'' Ravens guard Bobbie Williams said. ''He could probably go back to Indianapolis and be mayor if he wanted to, but he couldn't finish his career in one place.''
Lewis did. And although Lewis hasn't announced plans to run for office in Baltimore, Williams is certain his teammate could make some noise on election day.
''He's very political, well-spoken, very articulate,'' Williams said. ''He would put up some good numbers at the polls.''
Baltimore loves Lewis, and he loves Charm City right back. After Lewis did his trademark dance on the field as the clock ran out on the Ravens' 24-9 win over Indianapolis last Sunday, Colts receiver Reggie Wayne called the celebration ''disrespectful.''
Lewis dismissed the charge Tuesday, insisting that the display was not intended as a slap in the face to the losing team.
''When he was in Pop Warner playing football, I was in Baltimore,'' Lewis said. ''The game was over. I didn't go toward their sideline and make a big issue of it because I've never been that type of player. (It was) a salute to my city, knowing that people love to see that. And not just people. My teammate encouraged me the most. It was about me, honoring my team and honoring my city.''
Williams started his 13-year career in Philadelphia, then toiled for eight years in Cincinnati before coming to Baltimore last June. Lewis started in Baltimore and ended in Baltimore. Period.
''It's awesome,'' Williams said. ''Even some of the greats that have played this game, at the end of their career they bounced around trying to get one more year in. But for one guy to play here his entire career, and to be relevant even to the end, it's unheard of.''
Lewis has been playing for Baltimore as long as the Ravens have been the Ravens. No other player in the world can make that claim.
''It's a great thing, the relationship between Baltimore and Ray,'' coach John Harbaugh said. ''It's very unique. I don't think there can ever be another situation like this. Jonathan Ogden was a similar situation, obviously. You've got two guys who came in when the organization was just beginning. As Ray said, before there were team colors, before there was a mascot, there was Ray and Jonathan Ogden. ... It's just a very special thing.''
---
---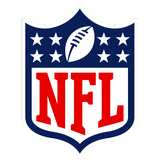 Get more from National Football League
Follow your favorites to get information about games, news and more
---