National Football League
National Football League
Gettleman named Panthers new GM
Published
Jan. 9, 2013 12:00 a.m. ET

The Carolina Panthers hired New York Giants senior pro personnel analyst David Gettleman as their new general manager to end their lengthy search to fill the position.
The team announced the decision Wednesday afternoon after interviewing Gettleman earlier in the day.
Gettleman, 61, spent 13 seasons with the Giants as their director of pro personnel prior to taking over last year as the senior pro personnel analyst.
He's been a part of six Super Bowl teams, including three championship squads. He was with Buffalo in 1990 and 1991, Denver in 1997 and the Giants in 2000, 2007 and 2011. The '97 Broncos and the `07 and `11 Giants won championships.
Gettleman replaces longtime Panthers GM Marty Hurney, who was fired after Carolina's 1-5 start.
''I was very impressed with Dave's experience and think he will be a very good fit for our organization,'' Panthers owner Jerry Richardson said in a statement. ''He has an extensive background in personnel and comes from an organization in the New York Giants that I hold in high regard and he played an instrumental role in their success.''
Gettleman is expected to be introduced in a press conference next week, according to team spokesman Charlie Dayton.
''I am honored and thrilled to have the opportunity to work in the Panthers organization,'' Gettleman said in a release. ''It is similar to the Giants organization in which I have had the privilege of working the last 15 years and has a lot of pieces in place for success. I am excited about getting started.''
The Panthers hired former Giants GM Ernie Accorsi as the lead consultant in the search.
A person familiar with the situation said the Panthers also interviewed Tennessee Titans vice president of player personnel Lake Dawson on Wednesday. The person said the Panthers Tuesday interviewed Giants director of college scouting Marc Ross and Montreal Alouettes general manager Jim Popp for the position. The person spoke to The Associated Press Wednesday on condition of anonymity because the Panthers did not announce who they interviewed for the position.
''Dave is extremely qualified to be the general manager of the Panthers and will do a terrific job,'' Giants GM Jerry Reese said. ''I'm thankful for all of his hard work and friendship while here with the Giants. The Panthers interviewed two of the top personnel executives in the NFL in Dave Gettleman and Marc Ross, and couldn't go wrong either way, in my humble opinion.''
Giants co-owner John Mara said, ''I have mixed emotions about this. Dave certainly deserves to be a general manager, but I am very sorry to lose him. He has been instrumental to the success we have had.''
Gettleman will have his work cut out for him in Carolina.
He inherits a team that hasn't made the playoffs since 2008 and hasn't won a playoff game since 2005. The Panthers are already $16 million over the projected 2013 NFL salary cap, meaning he likely won't be able to add many big names in free agency.
Still, Gettleman has experienced success in the NFL.
Along with the six Super Bowls, he's been associated with 13 playoff teams during in his NFL career which has spanned more than 25 years.
He entered the NFL in 1986 as a scouting department intern for the Buffalo Bills. He became a full-time scout for Buffalo after the 1987 draft.
Following a year as an area scout, Gettleman was assigned as the Bills' representative to the BLESTO scouting combine and continued in that capacity through the 1992 draft as the Northeast area scout.
Former Bills GM Bill Polian first lured Gettleman to Buffalo.
At the time Gettleman was a head football coach at Kingston (N.Y.) High School.
Polian said Gettleman would lock himself in his office for hours, just watching tape and trying to find up and coming players who might have slipped through the cracks. He said that type of work ethic has been instrumental in his rise to the top.
''He's bright and extremely hard working and loves the game,'' Polian said. ''He really cares about the people he works with and he's as sound of a football man as you can find.''
Although Gettleman is quite familiar working with Super Bowl teams, Polian said he's never been one to seek the spotlight.
''The Giants have been tremendously successful, but he's never one that beats his own drum,'' said Polian, who spent three seasons as Carolina's GM from 1995-97. ''He's very good at what he does and he's been at it a long time. He is as well prepared for (a GM position) as anyone that has been hired in recent years.''
---
---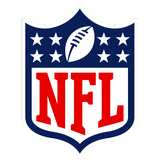 Get more from National Football League
Follow your favorites to get information about games, news and more
---