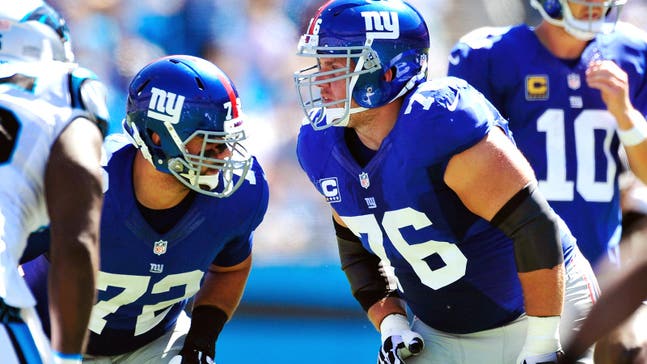 Check out Chris Snee's scouting report on Ereck Flowers
Published
May. 8, 2015 9:19 a.m. ET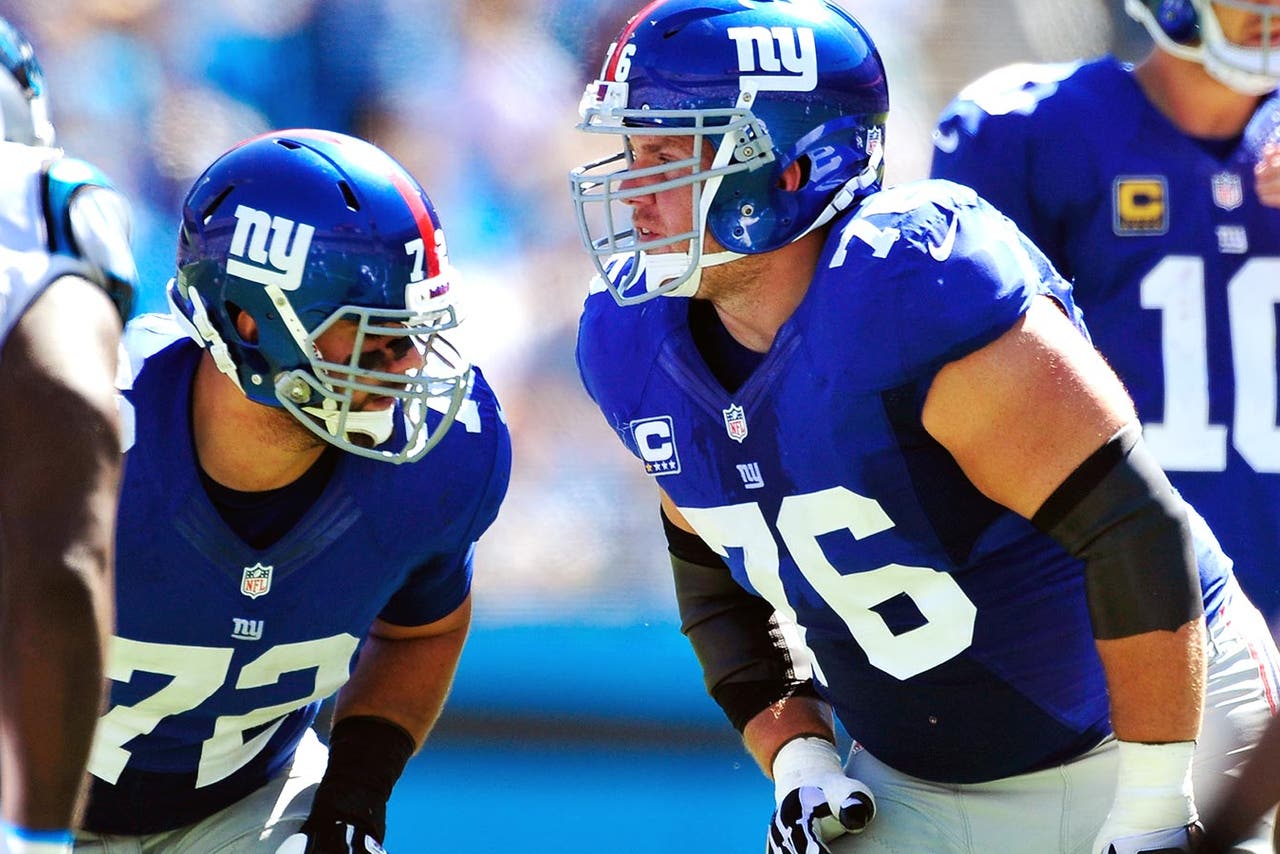 Former New York Giants great, guard Chris Snee, has been a busy man this offseason. After attempting to give it a go for the 2014 season and eventually retiring before the season started, Snee was back to helping the Giants in 2015. Only this time, his contributions didn't come on the field.
Snee's contributions came in the film room. He met with Giants offensive line coach Pat Flaherty and the coach handed him a list of 12 offensive line prospects from the 2015 NFL Draft. Flaherty had worked with Snee for years, and he believed that Snee would truly enjoy the experience. He was right.
Although Giants first-round pick Ereck Flowers was not one of the players Flaherty asked him to evaluate, Snee looked into Flowers anyway. Snee spent time breaking down two of Flowers' games from the 2014 season.
Here are Snee's takeaways:
"Technically, he's got work to do, which a lot of these college kids do,'' Snee said. "With hand placement, his hands are often outside. I remember distinctly writing I was impressed with how he could anchor and hold his own with his hand placement being so poor. Physically, he's strong up top because he was able to get away with the technical errors. I read an article where he said he knows he has work to do, too. That's half the battle, he knows he's got to clean that up because you're not going to be able to get away with technique errors at this level, the defensive line will eat you apart.
"This is one thing I definitely noticed, he was a different player at the end of the year than he was in the beginning, in a good way. The Nebraska game, he didn't have a good game, to be honest with you. At the end of the year, the false steps that I saw early on were eliminated, which was good. Hand placement had improved.
"There were a couple of times where one of the South Carolina guys tried to cheap-shot his teammate and he ran over. As a lineman, you want to know your teammates have your back. I'm not asking a guy to get in a fight, but there are times when your buddy's in need, you want to see the guy run over there, as opposed to him just standing there, watching. That part was nice to see.''
From Snee's break down, we see a lot of the same points made about Flowers from some of the analysts. He has work to do with technique, but he is naturally big, strong and he played the game with a mean streak.
In the short-term, the Giants hope that Flowers can pick things up quickly and start the 2015 season at right tackle. This move would allow them to kick Justin Pugh inside to guard, and this is the position some believe Pugh would excel most at.
Snee wouldn't project Flowers as the opening day starter, but he did agree that right tackle is his ideal position on the line.
"In my opinion, yes, especially when I speak of the technique things,'' Snee said. "Left tackle is a position where you play, you can't have these rocker steps or false steps, you have to be very quick and fluid out of your set.''
If Snee ever wants to get into this coaching thing, he probably won't have too many hurdles to jump over. Until then, I'm sure Flaherty and the Giants wouldn't mind hearing from him again every draft season.
(h/t New York Post)
Photo Credit: Grant Halverson/Getty Images
---
---