National Football League
National Football League
Brad Childress fired by Vikings
Published
Nov. 22, 2010 12:00 a.m. ET

The Brad Childress Era in Minnesota is over.
The team relieved the head coach of his duties Monday morning.
Owner Zygi Wilf read from a script and would not get into specifics after he and team president Mark Wilf, his brother, met with Childress early Monday.
''It's often difficult to articulate one reason why change is needed,'' Wilf said.
Defensive coordinator Leslie Frazier, who has interviewed seven times for NFL head coaching jobs, will serve as interim head coach for the remainder of the season and he wasted no time in answering a big question: Favre is still the starting quarterback despite a subpar year.
''There's no hesitation from me in that regard,'' Frazier said.
Frazier wore a suit and a solemn look at the podium during a news conference, looking like he was already auditioning for the permanent job. He said he expected Favre to limit his turnovers and a full effort from his players for the rest of the season, which is all but over after the latest loss.
''The challenge our players have is to understand that other people around the league are taking a look at that tape, and you owe it to your teammates and your family to go out there and play hard every single snap,'' Frazier said.
Childress, 54, compiled a 39-35 regular-season record in five seasons in Minnesota, including 3-7 this season. He guided the Vikings to a 1-2 mark in the playoffs.
''I am proud of our accomplishments and believe the foundation of this football team is stronger today than when I became head coach,'' Childress said in a statement released by the team.
The team had visions of a Super Bowl berth after quarterback Brett Favre put together perhaps his finest season in 2009 and the Vikings went 12-4.
But things went sour quickly, as the Vikings lost three of their first four games. Favre struggled early, contributing to the team's problems — however Frazier said in a Monday afternoon news conference that Favre would remain the team's starting quarterback.
In an attempt to aid Favre and save their season, the Vikings acquired embattled receiver Randy Moss, then, only weeks later, Childress released Moss without consulting owner Zygi Wilf. It was then that Childress' job security appeared at its most tenuous.
The firing comes one day after the Vikings were embarrassed by the Green Bay Packers 31-3, their second loss in a row.
And the players, for all their frustration with Childress and his style, put the blame on themselves after getting beat up by the Packers.
''We're grown men. He's not out there playing with us,'' tight end Visanthe Shiancoe said when asked on Sunday about Childress's status. ''You've got to look in the mirror sometimes. We're 3-7. You go 3-7, you always want to blame somebody else. Sometimes you can't blame somebody else. Sometimes you have to focus on yourself and what you're doing wrong.''
Childress also had a increasingly combative relationship with likely Hall of Fame quarterback Brett Favre, who signed with the Vikings as a free agent before the 2009 season.
The Vikings won back-to-back NFC North titles (2008 and '09 ) under Childress, who came to Minnesota before the 2006 season from Philadelphia. He spent seven seasons with the Eagles, serving three as quarterbacks coach and four as offensive coordinator.
Childress' first issue with his players came when he released unhappy receiver Marcus Robinson on Christmas Eve.
The situation heated up this season, especially between Childress and Favre. Their tensions came to a head on Oct. 24 when the QB threw three interceptions at Green Bay and Childress criticized Favre's decision-making. The coach also was subject to second-guessing in that game after he failed to challenge a Packers TD that could have been overturned because the receiver bobbled the ball during the catch.
Then things got ugly. After a loss at New England, the newly acquired Moss praised his former teammates and was critical of Childress, who had given up a third-round pick to acquire him four weeks earier.
Childress told his team the next day he had released  Moss, though the coach failed to offer complete details about what had transpired. Wilf was said to be upset because his coach failed to discuss his actions beforehand. There also were anonymous reports of increasing unrest among Vikings players.
Vikings fans finally got involved, and thousands of ''Fire Chilly'' signs were handed out Nov. 7 before the Vikings played host to Arizona. Fans also chanted derisively during the game.
The Associated Press contributed to this report.
---
---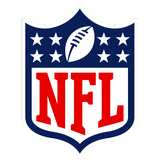 Get more from National Football League
Follow your favorites to get information about games, news and more
---