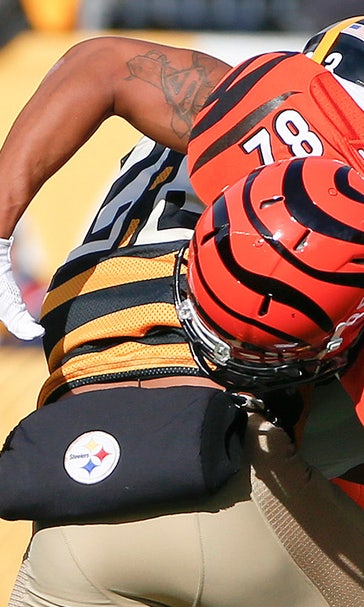 Bengals' Marvin Jones calls Steelers' Mike Mitchell 'fake tough'
November 3, 2015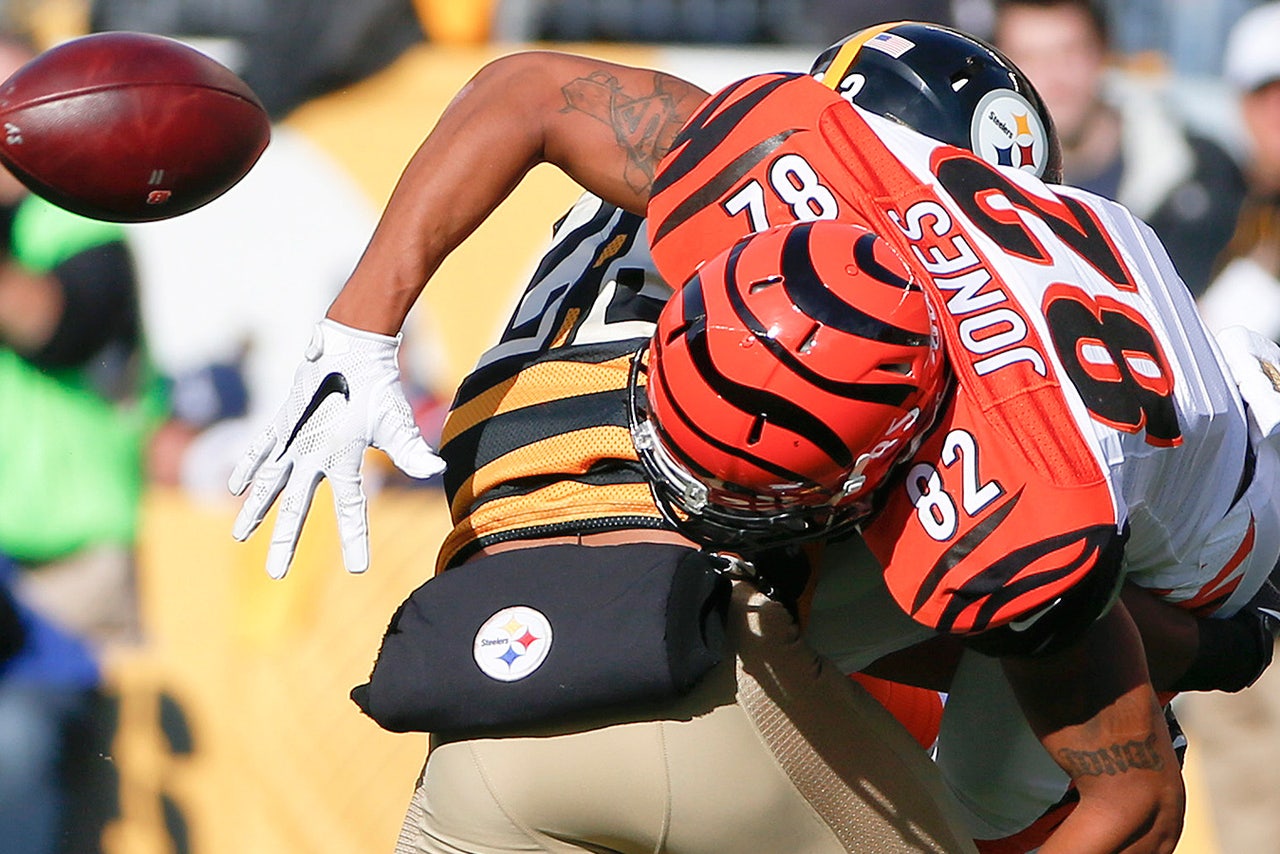 Bengals receiver Marvin Jones may have had the wind knocked out of him, but he wasn't impressed by the hit delivered by Steelers safety Mike Mitchell on Sunday. 
Jones missed a few plays after getting drilled by Mitchell over the middle while going up for a pass. Mitchell couldn't stop talking about the big hit and was flagged for taunting A.J. Green two plays later when his helmet made contact with Green's.
"When you turn on the film, you don't see him hitting anybody when they're going head up. That's fake tough," Jones told ESPN. "It's whatever. He hit me. I just got the wind knocked out of me, and it's OK. It's whatever. When guys get all hyped off minor stuff like that, hitting somebody that's not even looking, that's fake tough to me."
Green said Mitchell was telling him he was next, but was more conciliatory than Jones on Monday.
"It just woke me up," said Green who caught 11 balls for 118 yards, including the game-winning touchdown. "Thank him for that."
Mitchell wasn't on the field for Green's touchdown as he suffered a head injury four plays earlier while trying to tackle Giovani Bernard. 
"He can be happy all he wants but he got [his] in the end," Jones said of Mitchell.
For those wondering, the Bengals and Steelers will meet again in Week 14 on Dec. 13. 
---
---