National Football League
National Football League
7 points: Taylor hurts rep with Burress loyalty
Published
Jun. 13, 2010 1:00 a.m. ET

Point No. 1: Fred Taylor's loyalty to Plaxico Burress is incredibly stupid.
If someone had told me a few weeks ago that the Patriots running back was a longtime best friend of the former Giants wide receiver, I'd have thought he had lost his marbles, mainly because it's a bizarre pairing of personalities. But Ian Rapoport of the Boston Herald spotted Taylor sporting a "Free Plax" bracelet on his wrist recently and struck up a conversation with the 13-year veteran about the connection.
The only knock on Taylor since he was selected in the first round of the 1998 draft has been his occasional bouts with injuries. He has failed to appear in at least 14 regular-season games during six of his pro seasons, including last year, when he logged six games before sustaining a season-ending ankle injury. But Taylor has built a solid reputation as a stand-up guy during his days in Jacksonville and New England. Respected by his teammates on the field, Taylor also has shown a high level of commitment to the community off the field.
Meanwhile, Burress has traveled a much different path. While there was no question about his on-the-field talent, the wide receiver was suspended by the Steelers and Giants for his disruptive behavior and for violating team rules. He has been slapped with temporary restraining orders related to domestic disturbance calls and has been sued repeatedly for failing to pay debts and taxes -- at times for sums of less than $1,000. And he was even named in a civil suit after a woman reported he had rear-ended her car with his Mercedes-Benz after she learned he was driving the nearly $140,000 car without insurance simply because he hadn't paid his premium on time.
Burress then took his irresponsible behavior to a criminal level roughly two years ago when he carried an illegal firearm into a nightclub by tucking it into the waistband of his pants. After the gun discharged and wounded him in the leg, he was sent to prison for two years with the possibility of being released after 20 months if he keeps his nose clean.

This is the kind of person Taylor refers to as his "brother." Worse yet, he asked Burress to be the godfather of his son -- an individual whom parents typically count on to be a role model and presence in the child's life. Because Burress has yet to show he's a man who knows how to live up to his responsibilities, you have to wonder why the straitlaced running back would want that kind of person in his son's life.
Instead of worrying about loyalty to an old friend, Taylor should remember people will not only know him through his own admirable words and actions, but also by the company he chooses to keep. And right now, he's sending out a mixed message.
Point No. 2: I'm ending the Matthew Stafford vs. Mark Sanchez rookie-year debate today.
When Matthew Stafford and Mark Sanchez were drafted, I predicted Sanchez would prove to be the more NFL-ready quarterback by the end of the 2009 season.
And I was right. But just barely.
After watching and reviewing the performances of both young quarterbacks, I saw little difference between the two beyond that Sanchez started 15 regular-season games while Stafford started 10.
By the end of the season, both finished with a 53 percent completion rate and Sanchez narrowly bested Stafford in passer rating by a count of 63.0 to 61.0. Dig deeper into the stats and you'll find they performed comparably against the blitz, inside the red zone and in the fourth quarter.
Some have argued Stafford's stats were hurt by more receiver drops than Sanchez's, but the difference was a miniscule two percent. And when you add the percent of poor throws, throws into good coverage that were broken up and passes that were deflected at the line of scrimmage, 31.9 percent of Sanchez's throws were incomplete because of his own performance vs. 32.1 percent for Stafford.
The only areas where a slight edge was noticeable between the pair was on third down and on throws that traveled through the air more than 20 yards before being caught. And Sanchez held the edge in both categories.
On third down, Sanchez posted a passer rating of 58.0 compared with 40.6 for Stafford. His completion rate was also five percent higher. On the throws that needed more than 20 yards of air under them to reach their intended targets, Sanchez completed 25 percent of his passes vs. 14 percent by the Lions rookie.
I also like that Sanchez relied less on his running backs as targets (14 percent) than Stafford did (21 percent). And the fact of the matter is Sanchez managed to stay healthy for 15 games despite suffering 26 sacks against the 20 that Stafford took during 10 games. That durability can mean the difference in being a playoff club vs. a watch-from-home team in situations where teams are similarly stocked with talent. Though that wasn't the case this past season, you still have to tip your hat to Sanchez for holding up well physically during his rookie campaign.
But don't confuse my pronouncement of Sanchez as the winner of the rookie season competition as a prediction of which quarterback will be the best by the end of their careers. Stafford rapidly improved as the season progressed, and I expect that by the end of the 2010 season, the gap between the two will be nonexistent.
And after that, who knows? They're both proving they were worthy of their first-round status and appear to have bright futures ahead.
Point No. 3: I'm starting to wonder if Dez Bryant will make it through training camp this summer.
There's no doubt the Cowboys' top draft pick is talented enough to make the 53-man roster, but based on reports out of Dallas over the past month or so, you have to start wondering if he's going to survive the pro-style pounding that he'll be taking during training camp and preseason games.
After opting not to run at the NFL Scouting Combine because of what he said was a hamstring problem, Bryant was on the sidelines for four of this past week's organized team activities because of another hamstring issue. Though he was willing to get back on the field the day after he felt tightness in the muscle, team trainers recommended he sit out the rest of the workouts as a precaution.
So, the 6-foot-2, 225-pound receiver had missed six of the team's 13 practices as the Cowboys headed into a five-day minicamp on Saturday. In addition to the hamstring problem, Bryant has had minor hip, ankle and stomach issues since arriving in Dallas. And because the players haven't even put pads on and started knocking each other around yet, it's not unreasonable to wonder if these early aches and pains are simply a fluke or an early warning sign of trouble on the horizon for the Cowboys.
Point No. 4: After a slow start as a rookie, B.J. Raji is going to make his presence known in the NFL.
Expectations ran high in Green Bay after the team drafted the defensive tackle out of Boston College with the No. 9 overall pick in 2009. And while the 6-2, 337-pound lineman turned in a respectable performance with 25 tackles in 14 games and one sack, he wasn't a dominating presence.
So why am I so sure that Raji is going to make a bold statement in 2010? Well, he's being moved from defensive end in the Packers' 3-4 defense to nose tackle. That's more suited to his skills and his size. He also has a year of experience in the 3-4 under his belt after transitioning from B.C.'s 4-3 alignment. Furthermore, Raji's development was slowed last year by an early ankle injury, and he'll now be operating at full speed.
During a recent interview with the media, he clearly sounded excited about the opportunity to anchor the middle of the defensive line.
"My relationship to the quarterback is a little bit closer -- as opposed to having to beat the tackle around the edge and then shifting into second gear," he said. "I can use my strength and my athleticism to get to the quarterback much quicker.
"It's a lot more fun. I feel a lot more active. I can get to the ball, both sidelines and help our linebackers make more plays."
As the season progresses and teams see what Raji's capable of doing from the nose tackle position, they're going to be forced to pay more attention to him-- or they'll pay a price for their oversight.
Point No. 5: Muhsin Muhammad had a memorable NFL career.
Muhammad retired this week after spending 11 of his 14 NFL seasons with the Carolina Panthers and three with the Chicago Bears. Though he wasn't among the league's elite speed threats, the player affectionately known as "Moose" to Panthers fans was a consistent and resilient athlete. He ended his career with 860 catches for 11,438 yards, 62 touchdowns and three 1,000-yard seasons.
But those numbers tell only a portion of the story. Muhammad, a second-round pick in 1996, lost just seven fumbles during his career. He moved the chains with 65.9 percent of his receptions and picked up 25 yards or more 90 times.
Muhammad finishes his career ranked 15th among all NFL receivers in career receptions, 19th in total yards and 10th in yards after the catch (3,381). When cast against the backdrop of 14 years, that may not be enough to get him into the Hall of Fame, but it's certainly a level of achievement that should be respected.
"I'm happy that I'm leaving on my terms. I'm leaving with no injuries. I'm leaving healthy," he told the media this week. "I've done everything I could possibly do in an NFL career for 14 years outside of actually winning a championship ring. But I've played in two Super Bowls. I've got Super Bowl records. I've done a lot of good things throughout my career. I'm full. I'm fulfilled. I'm at peace with my decision."
Point No. 6: The Bills should tell Aaron Schobel to go ahead and submit his retirement papers.
The defensive lineman's recent arrogance during an interview with the Buffalo News was not only startling, but it also was a slap in the face to all of the hard-working players who are striving to learn a new playbook during the offseason with hopes of landing a roster spot with the Bills.
"At this point, I don't think I'm going to play," the 10th-year veteran said. "I'm not ready to say I'm retiring, but it's in the Bills' hands."
Schobel appears to be leaving the door open to a late training camp or in-season return to the team, but he has made it clear he's not planning on participating in any offseason team workouts or reporting to training camp on July 29.
"But if they want to move on, I'm fine with that," the 32-year-old pass rusher said.
I'll bet he is. Because Schobel banked a $2 million roster bonus back in March. If he doesn't play for the Bills this season, he will have contractually picked their pockets for an amount of money that takes the typical American more than 20 years to earn. That's pretty good coin for loitering.
Meanwhile, Bills GM Buddy Nix has stated the team's position hasn't changed since he addressed the issue back in March.
"If he wants to play, we certainly want him back. If he wants to retire, we wish him the best," he said.
With the attitude Schobel is projecting, I'd say let him sit at home. After all, who does he think he is, Brett Favre?
Point No. 7: Keep a close eye on a pair of second-year receivers in Cleveland this summer.
Mohamed Massaquoi accomplished an unusual feat last season, stepping in as a rookie wide receiver to lead his team in receiving yards while appearing in all 16 games and starting 11. The second-round pick out of the University of Georgia settled in quickly, grabbing 34 balls for 624 yards and three touchdowns during a year when the Browns' quarterback situation was shaky at best.
Meanwhile, the team's other second-round pick, former Ohio State star Brian Robiskie, was looking more like a rookie. Earning just one start during 11 game appearances, the 6-3, 209-pound receiver caught just seven passes for 106 yards.
Coach Eric Mangini talked about both receivers following one of the team's minicamp sessions this past week.
"He's got outstanding hands," Mangini said in response to a question about Massaquoi. "There were a bunch of times last year during practice -- and I'd show these clips in the meeting -- where he would just make unbelievable catches. The adjustments that he can make with his body I thought were really impressive."
As for Robiskie, Mangini has noted a lot of improvement since the end of the 2009 campaign.
"I think that Robo is having a great camp. Since we have started OTAs, he has done a really nice job, and I think he feels a lot more comfortable with the information," Mangini said. "One of the things that we really liked about him at Ohio State was how precise he was, how detailed he was, and I'm really happy to see the progress that he has made."
Cornerback Joe Haden, the team's top draft pick this year, has also noted the talent of the two receivers while he has been attempting to cover them.
"They're really physical -- even without pads -- throwing the cornerbacks off of them," he said. "They do really crisp route running, and then they go up and get the ball. Both of them have really good speed. So they're basically doing everything right."
With Massaquoi, Robiskie and Josh Cribbs leading the wide receiver corps and some improvement at quarterback through the offseason addition of veterans Jake Delhomme and Seneca Wallace, don't expect Cleveland to repeat as the league's worst passing offense this season. Though I'm not sure the Browns can crack the top 20 until they further upgrade their quarterback position, they'll have a better balance to their offensive attack than they did last year.
Follow Ed Thompson on Twitter.
Statistics referenced in this article are provided by STATS, LLC. Copyright 2010 by STATS, LLC. Any use or distribution of such Licensed Materials without the express written consent of STATS is strictly prohibited.
---
---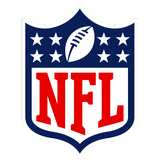 Get more from National Football League
Follow your favorites to get information about games, news and more
---