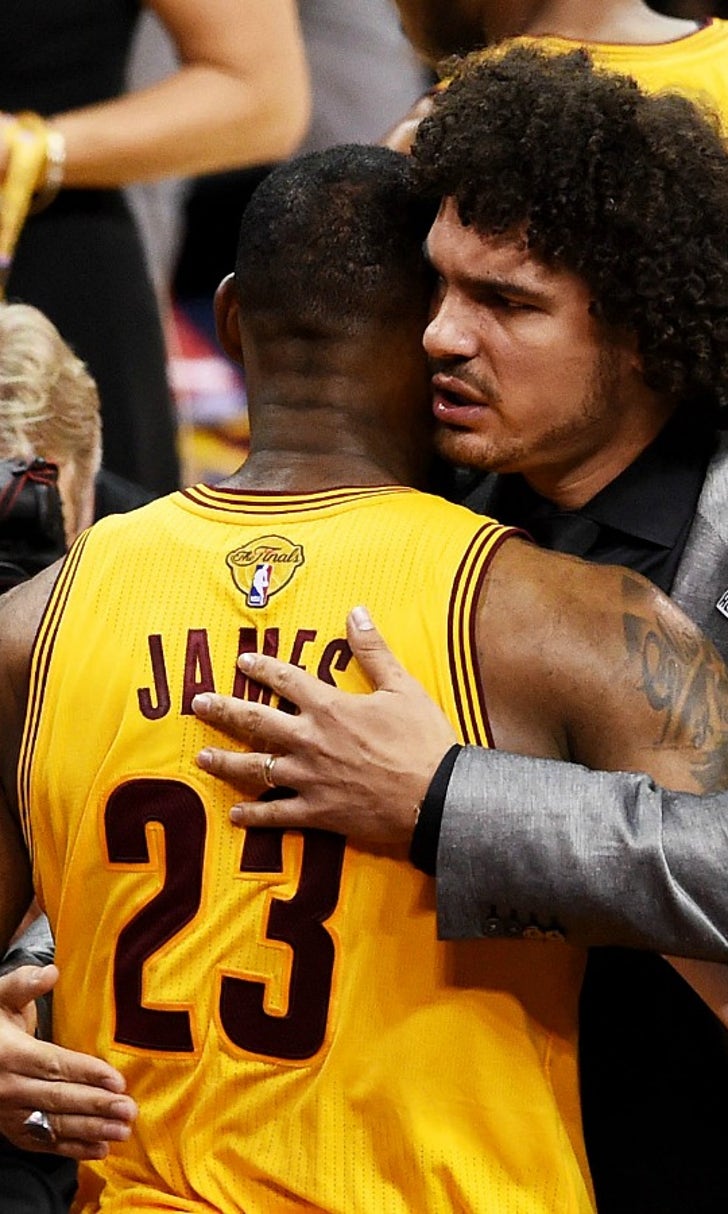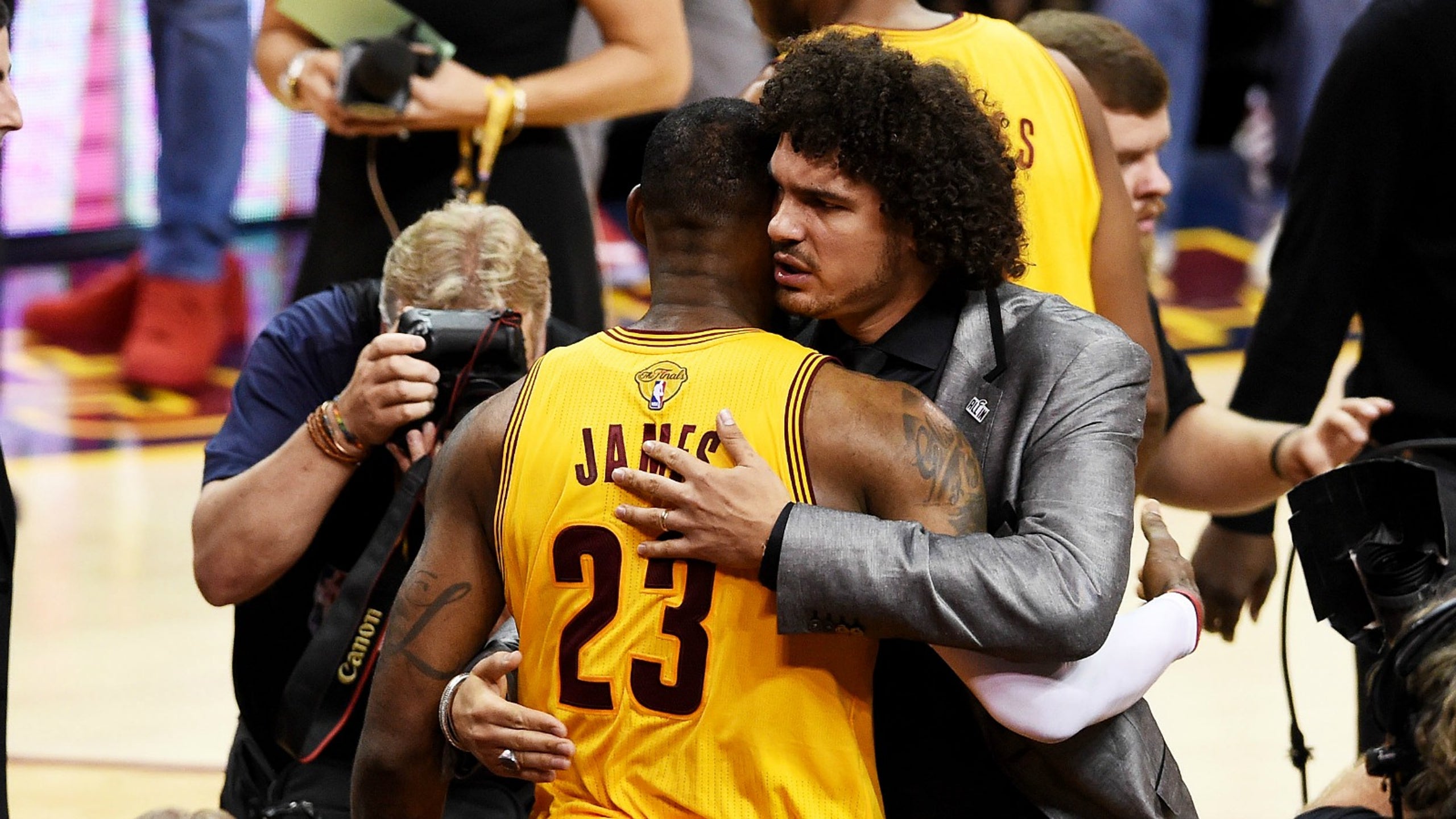 Should Anderson Varejao accept a championship ring from the Cavaliers?
BY foxsports • September 26, 2016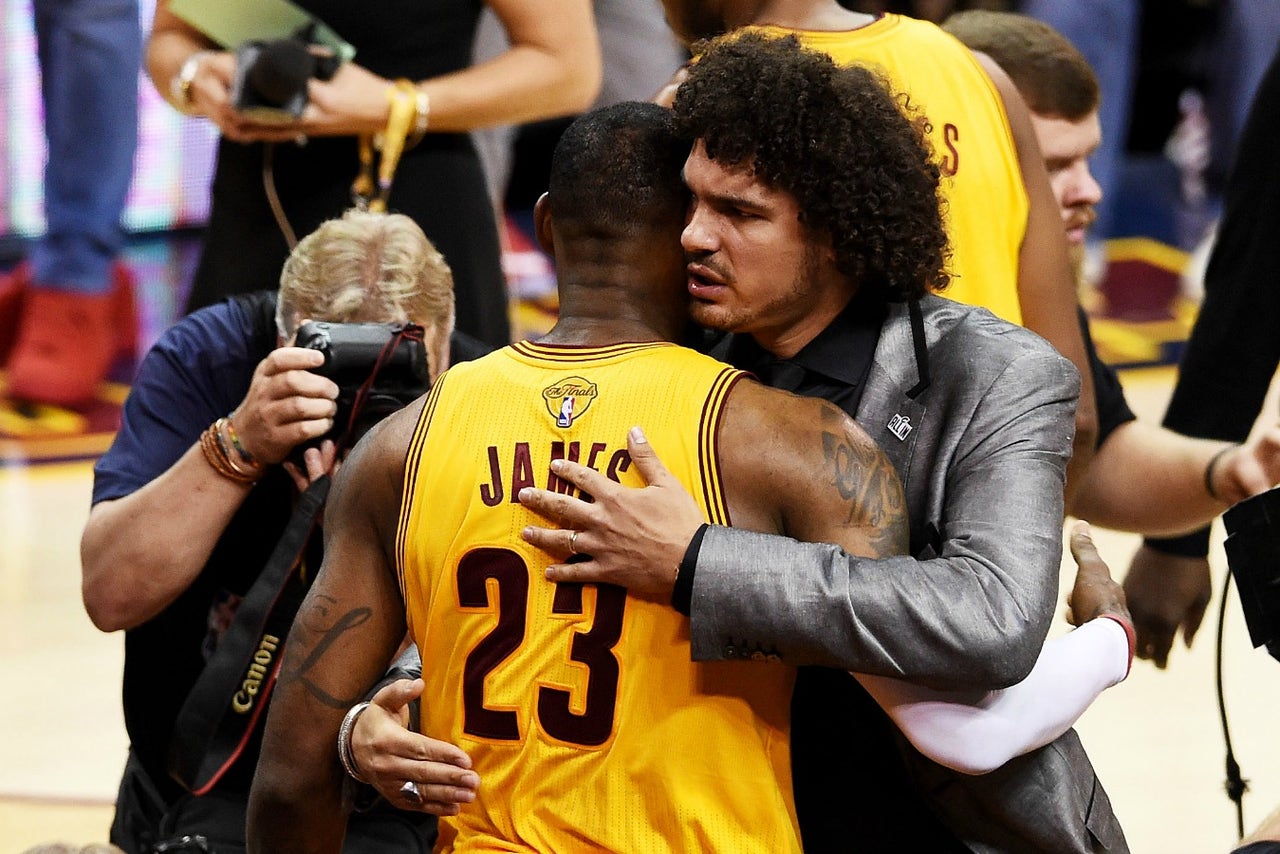 Anderson Varejao spent 11 and a half seasons with the Cleveland Cavaliers and was present for LeBron James' arrival, departure and return, along with two trips to the NBA Finals. He was forced to watch the Cavs lose to the Golden State Warriors in six games in the 2015 NBA Finals after a torn Achilles ended his season early - but in February of 2016 Varejao was traded away to Portland in exchange for a draft pick and immediately waved by the Trail Blazers, which allowed him to sign with the then-unstoppable Warriors. 
Varejao was part of the team that broke the NBA record for regular-season wins and was just one win away from his first NBA Championship, but his old teammates pulled off one of the biggest upsets in NBA history and came back from a 3-1 deficit to win the title. For Varejao, the outcome had to be both crushing and bittersweet. 
Many wondered if the Cavs - a club that fired its head coach midway through the season - owed championship rings to David Blatt and Varejao, and a week after it was reported that Blatt will receive a ring for his contributions to the team, Anderson Varejao revealed at Media Day that the Cavaliers have also offered him a ring. There's just one problem: He hasn't decided if he should accept it. 
#Warriors Anderson Varejao says the #Cavaliers have offered him a championship ring; hasn't decided yet if he's going to accept it.

— Rachel Nichols (@Rachel__Nichols) September 26, 2016
You could make a convincing argument that Varejao - who played 31 games for the Cavaliers last season - had a big enough influence on the Cavaliers and their culture to earn a ring even though he wasn't a part of the playoff team, but there's also the fact that he lost to them in the Finals. Should Varejao take the ring?
---
---