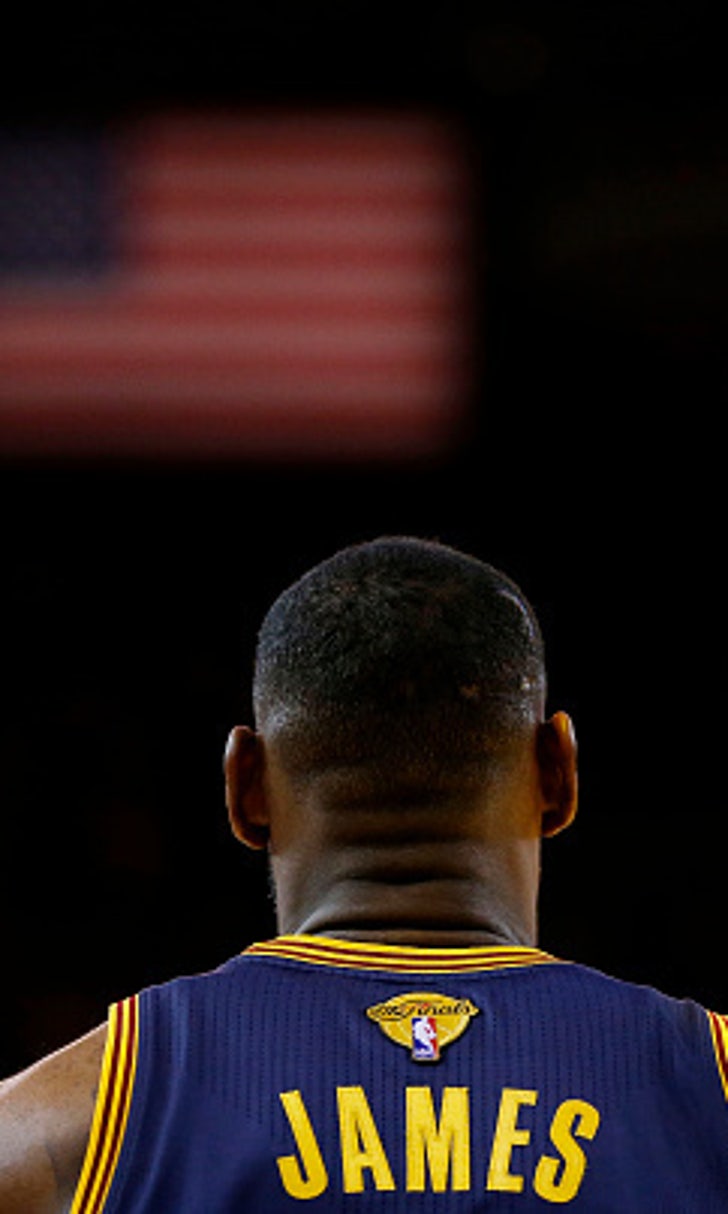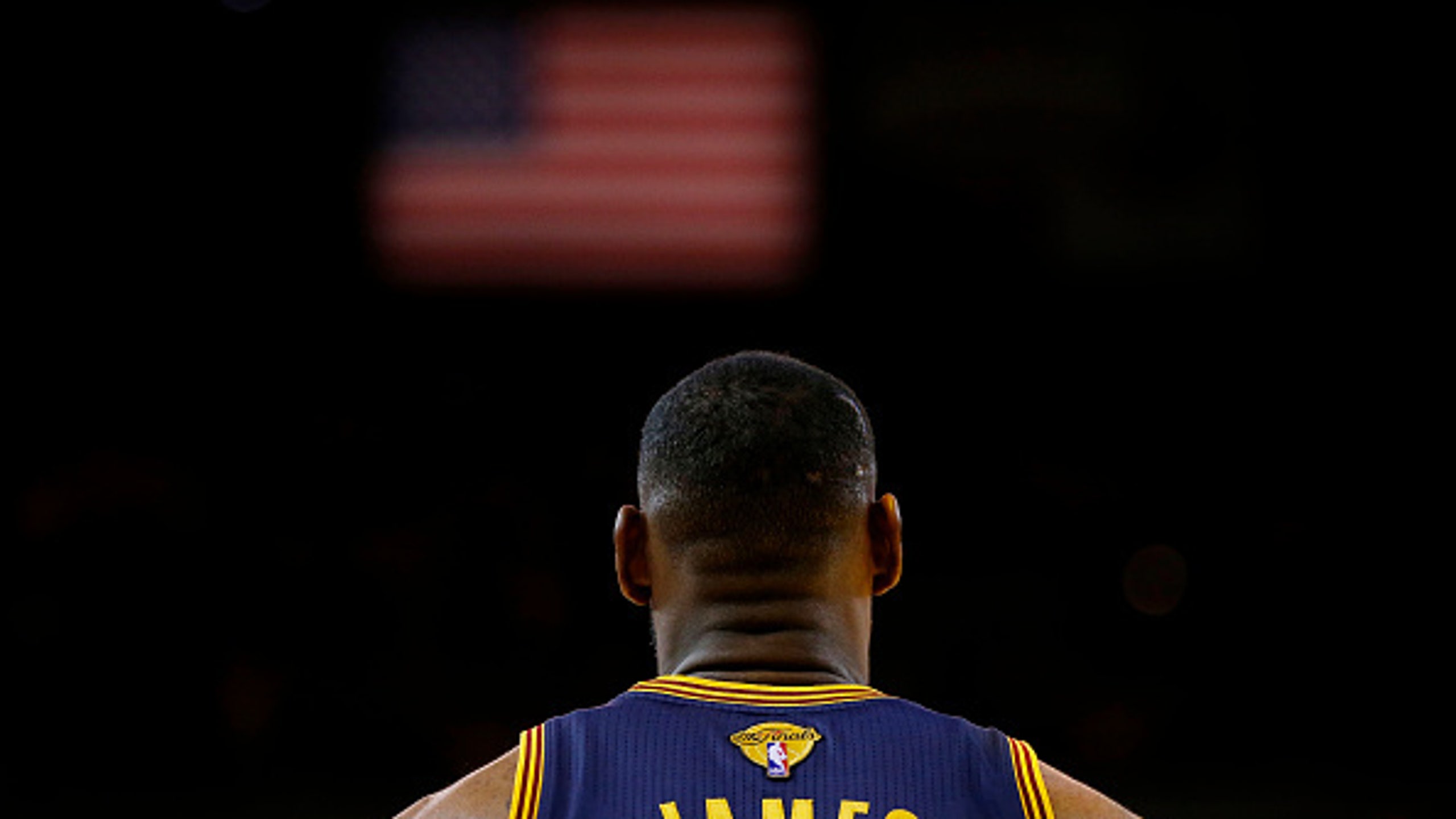 LeBron's familiar situation: Even Superman needs help
BY foxsports • June 15, 2015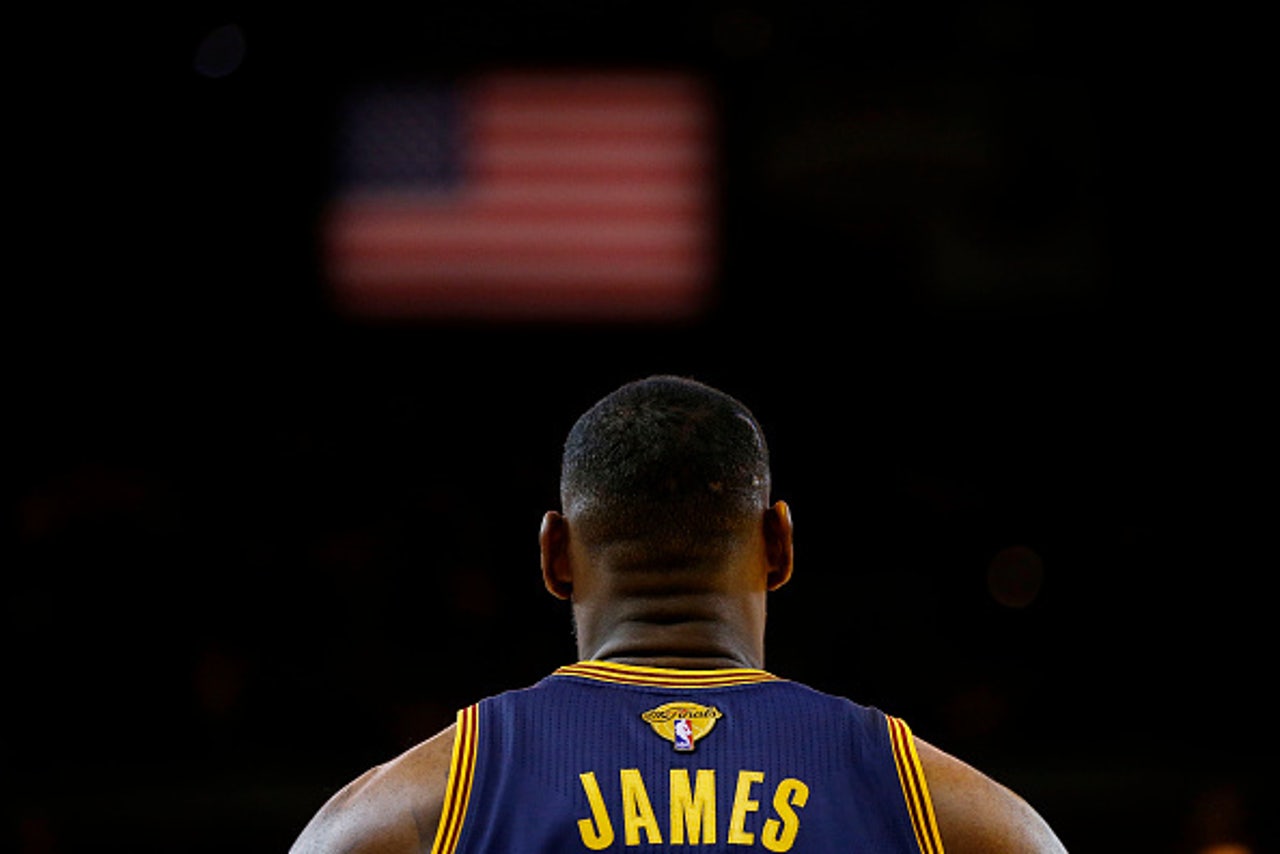 By Matt Zemek
You just saw the title of this particular article. You would not be blamed for immediately jumping to the conclusion that the undercurrent of said title is something to the effect of, "Cleveland is this poor, little underdog team that has scrapped and fought for five games, but is about to be put out of its misery, because it just can't compete with those mighty Golden State Warriors."
That's a very understandable interpretation… but no, this piece is not trying to say as much. The focus — the nuance involved in saying that LeBron James needs help — is merely a reflection of the historical fact that… well… he needs help.
Remember: Michael Jordan was an awesome basketball player even before he won an NBA championship. Why did Mike not win the crown in 1990? Scottie Pippen faltered — badly — in Game 7 of the 1990 Eastern Conference Finals in The Palace against the Detroit Pistons. When Pippen became a next-level sidekick, and when the likes of B.J. Armstrong… and John Paxson… and later Steve Kerr and Toni Kukoc… hit enough late-game jump shots to make a difference, Jordan won anything and everything there was to win in the NBA.
Even Superman needs help… but this is not about Cleveland being undermanned. LeBron simply needs other guys to step up, and those "other guys" are running out of both time and opportunities in which to help their superstar.
The Cavaliers have a very good chance of winning Game 6 on Tuesday, and if they win Game 6, they have a very good chance of winning Game 7 on Friday, since LeBron will get two days to recharge and put everything in the tank for what he knows will be the last game of the season, win or lose. However, in order to become the first team to overcome a 3-2 Finals deficit in a 2-2-1-1-1 format since the 1969 Boston Celtics (against the Los Angeles Lakers), LeBron simply has to get more from his teammates.
The point itself is obvious enough; the idea to underscore is that it's well within the Cavs' capabilities and capacities to get these role-player contributions. They just haven't emerged yet.
In the first half of Game 5 on Sunday, it appeared that the Cavs were finally going to get "The J.R. Game," the game each series in the playoffs when J.R. Smith lights up the night for more than 25 points and proves to be a decisive figure in the proceedings. After a first half in which he scored 14 points and also provided solid help defense near the rim, J.R. was on course to give Cleveland the difference-making contribution the Eastern Conference champions didn't have to get on a regular basis this series… but certainly needed for at least one full game in the Finals.
Smith, however, could not follow up one good half with another, and that's a central reason the Cavs' small-ball answer to Golden State's Andrew Bogut-free lineup didn't work. (Point of emphasis: J.R. disappearing in the second half was and is far more consequential than David Blatt's (non-)use of Timofey Mozgov.)
Let's remind you, if you missed previous stories on the Finals here at Crossover Chronicles: Unlike the injured Iman Shumpert and the cramping Matthew Dellavedova, J.R. had no real excuse for being so bad in Game 4, when Golden State found its footing in this series. He deserves credit for playing strong defense in Game 2, when everything the Cavs did proved effective in shutting down the Warriors' offense. In Game 3, Smith didn't need to do much, since Dellavedova was tossing in shots left and right as the complementary scorer (and Superman-helping force) LeBron needed in order to take a 2-1 series lead. However, J.R. still hasn't played a complete 48-minute game in these Finals.
He will need at least one in the coming days if the Cavs are to win this series.
Again, it's not a matter of Cleveland being undermanned; the Cavs simply need the guys they have to be better, and J.R. is by far the foremost example of this reality.
Having mentioned that Michael Jordan — regarded by many as the best NBA player of all time — needed his teammates to grow before he started winning titles, it has to be said that LeBron (who is competing with Jordan for "best-ever" status) needed the same help in order to cross the threshold.
Let's not re-write history or try to forget that resoundingly important fact.
In 2012, LeBron wouldn't have returned to the NBA Finals with the Miami Heat had Chris Bosh not shot down the Boston Celtics with his three-point barrage in Game 7 of that epic Eastern Conference finals series.
In the 2012 NBA Finals, the Heat's team defense was able to overcome nine Miami turnovers in the fourth quarter of Game 3. LeBron needed his teammates to participate in limiting the Oklahoma City Thunder to 4-of-18 three-point shooting, and in holding James Harden to nine points on 2-of-10 shooting. (Side note: That game, and Harden's awful performances in the rest of the series in Miami, had at least something to do with his departure to Houston. Would anyone want to challenge that assertion?)
In Game 4 of the 2012 Finals, Mario Chalmers scored 25 points.
In Game 5 of the 2012 Finals, Mike Miller — the same guy who is back with LeBron in Cleveland but managed only three points in Game 5 and has barely played this series — poured in 23 points on 7-of-8 three-point shooting. LeBron needed substantial contributions from role players to win his first title.
It was perhaps a little less different in 2013, but not in the sense that LeBron needed help; it's just that the people who helped him were better than "role players."
In Game 6 of the 2013 Finals against the Spurs, Dwyane Wade (who grabbed the rebound of LeBron's first three-point miss with San Antonio leading, 94-89) had to get LeBron a second look at a three in order to make the score 94-92. Then, after another split pair of foul shots by San Antonio, Bosh had to rebound another missed shot. He had to find Ray Allen, who had to step back behind the three-point line in the right corner and make the tying three which rescued the Heat's season. LeBron needed a ton of help in that final minute (including the two missed free throws by the Spurs which kept the game within reach for the Heat).
In Game 7 of the 2013 Finals, LeBron was genuinely great — much more so than in Game 6 — but even then, King James wouldn't have won a second NBA title without this role player:
Shane Battier hit SIX three-pointers in Game 7 of the 2013 NBA Finals. He also defended Tim Duncan in the low post in the final minute — not necessarily forcing a miss (Duncan should have put it down), but at least making Duncan work hard enough that the shot was not even more of a gimmie.
It's not about being undermanned for Cleveland, a team with highly capable role players. The Cavaliers just need the role players they have to be better.
This is how LeBron wins a third title — 40-14-11 stat lines have to be accompanied by more from his teammates. This was true in Miami, and it's no less true in Cleveland, where time and opportunities are both running short.
More from Crossover Chronicles:
---
---