National Basketball Association
National Basketball Association
If these Finals go the distance, they'll match NBA's longest
Updated
Mar. 4, 2020 7:17 p.m. ET

CLEVELAND (AP) If it seems like these NBA Finals have lasted awhile, there's a reason for that.
They have.
A variety of factors led the NBA to build some extra days of rest into the schedule for this year's title series between the Golden State Warriors and Cleveland Cavaliers. If a Game 7 is needed on Sunday night, this series would need 18 days to go from start to finish - and that would match the 1978 NBA Finals for the longest championship round in major U.S. sports history.
Even the 1989 World Series, which was interrupted by an earthquake for more than a week, didn't take that long.
''It's been beneficial for me for sure,'' Cavaliers guard Kyrie Irving said. ''I hope my teammates can say the same. That four-and-a-half-hour, four-hour flight coming from the west coast and getting adjusted to the time, it can take a toll on your body. But I love the extra day. ... I know the NBA and I know the fans would like to see all of us at our best, and that extra day is beneficial.''
So the Cavs aren't complaining.
But the Warriors aren't exactly thrilled.
''With our team it's `strength in numbers,''' Golden State's Andre Iguodala said, with a nod to the team's motto that touts how deep the Warriors are compared to other clubs. ''So I don't know if it goes against us being that the other team can get rest and they don't use as many bodies. The schedule is what it is and you just better be ready to play.''
When Game 6 rolls around Thursday, it'll be the 15th day of the series - which is how long the last seven-game finals took in 2013, between Miami and San Antonio.
The only instance of teams having one day between games was for Games 3 and 4 on June 8 and June 10. Every other game in the series is being preceded by two off days.
Warriors coach Steve Kerr says he'd prefer playing every other day.
''I understand we're doing this to stretch it out and have more media sessions or whatever,'' Kerr said. ''But I just think every other day is the way it should be.''
This series is already assured of matching the longest in the NBA since the 1984 Finals, which went 17 days and had two long early breaks before going to an every-other-day format later in the series. The first 10 days of that series between the Boston Celtics and Los Angeles Lakers saw only three games played, while four games and three cross-country flights were squeezed into the final seven days.
The NBA went to the 2-3-2 system instead of the 2-2-1-1-1 for the finals a year later. It brought back 2-2-1-1-1 for the finals in 2014, and tinkered with that formula for the extra rest this year.
''You allow guys to get rest, you allow guys to get recovery, which in turn allows us to put a better game on the court,'' Cleveland's Richard Jefferson said. ''It allows us to play at a higher level.''
---
AP Sports Writer Tom Withers in Cleveland contributed to this report.
---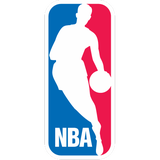 Get more from National Basketball Association
Follow your favorites to get information about games, news and more
---