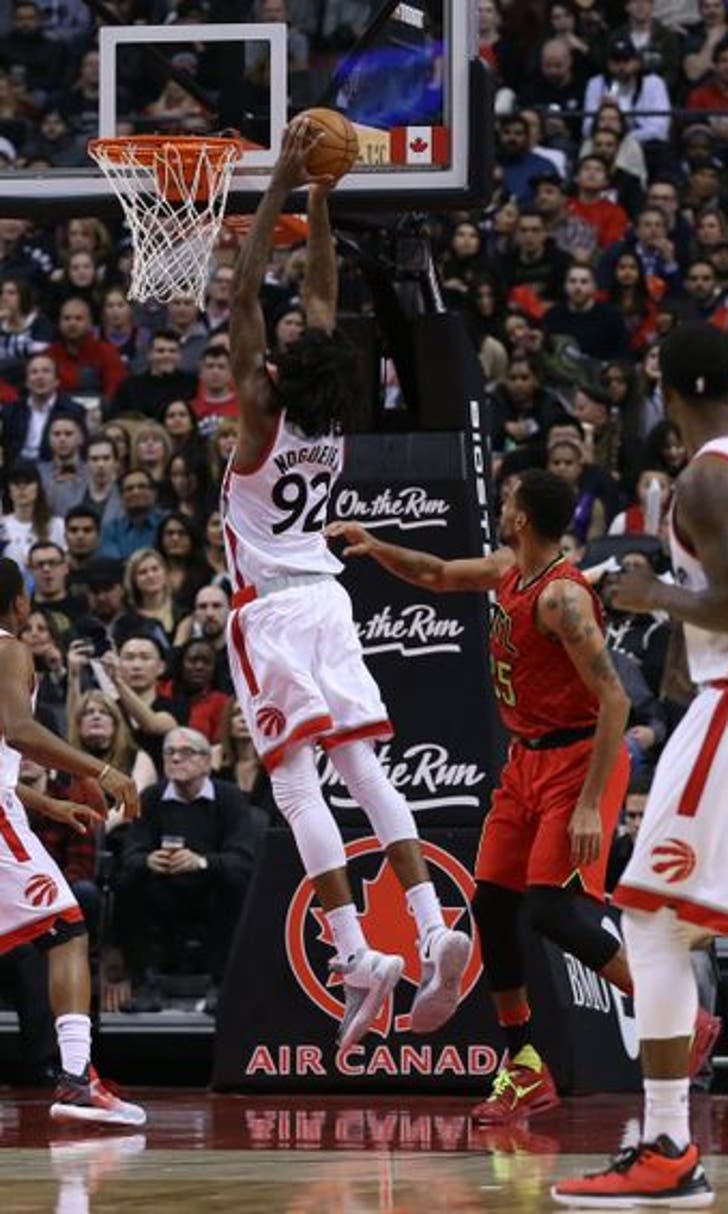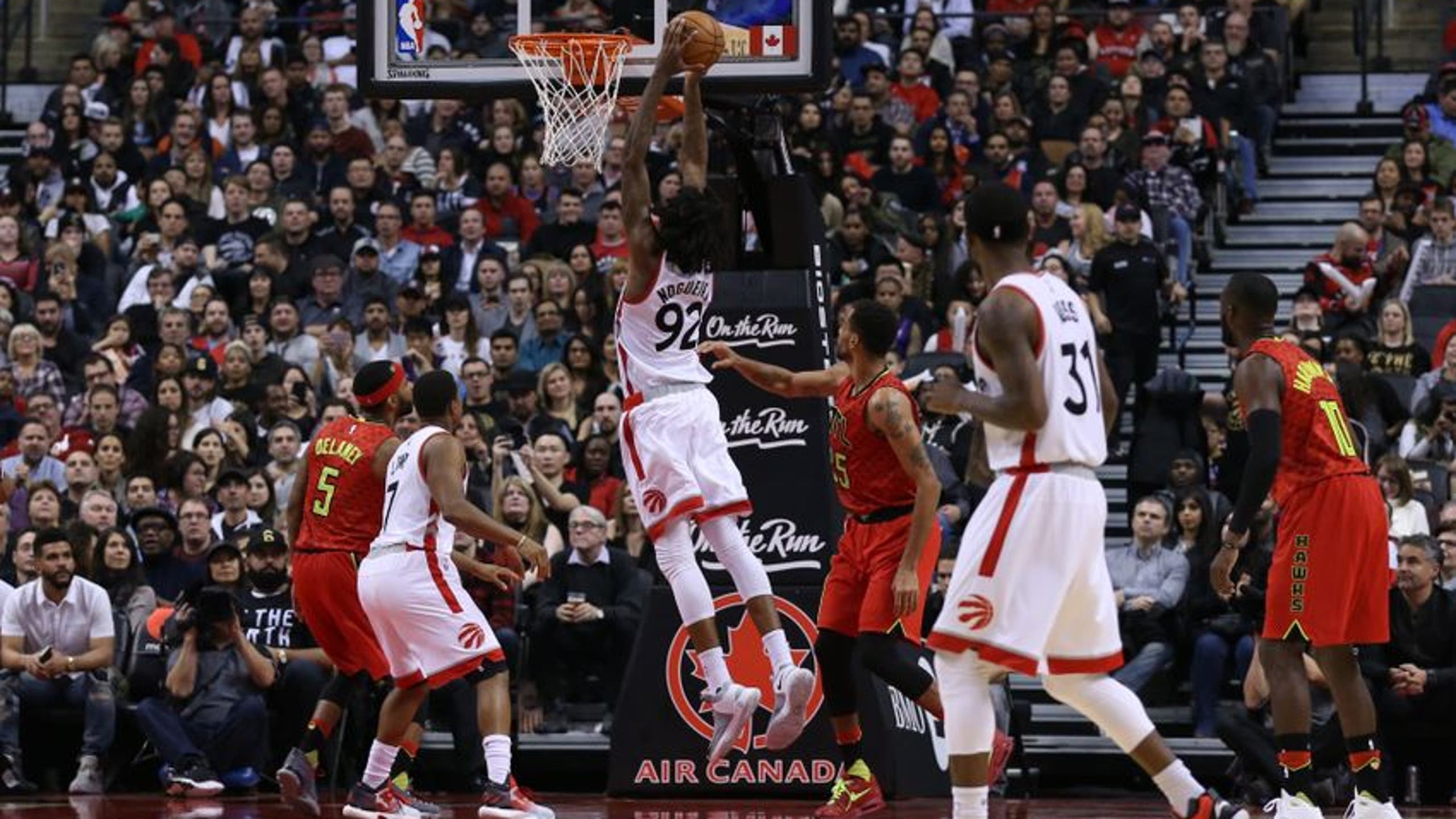 Hawks (12-13) at Raptors (18-7): Preview
BY Fansided and Brian Boake/FanSided via Raptors Rapture • December 16, 2016
Atlanta, still struggling after a great start to their season, returns to the Air Canada Centre. The Raptors smashed them less than 2 weeks ago.
In a quirk of NBA scheduling, the Atlanta Hawks visit the Toronto Raptors for the second time this month – after which we don't see them again (except twice as visitors).
The Hawks were plummeting back to earth after a dazzling 9-2 start to the season, and the Raptors humiliated them by 44 points. Since then, Atlanta has split four games, while Toronto has gone 4-1.
I suspect Atlanta's record is about right; they will struggle to win 41 games, which means making the playoffs is likely a last-game-of-the-season proposition.
Atlanta's offense is a far cry from 60-22, its mark in 2014-15. This season they average 101.6 points per game [PG], which is 23rd in the league.
The Hawks get to the free-throw line an average of 22.5 times PG and connect at a 71.4% rate. The Raptors make 82.1% of their 26.1 attempts PG. That's a huge disparity and one reason why the Raptors are plus_8.9 points PG, while the Hawks are minus_1.8. Here's another: Toronto connects on 39.9% of their 3-balls, which is 5.5% more than their opponents. Atlanta hits 32.6% of their attempts while allowing threes at a 36.5% clip.
3 keys to Raptors victory
Dec 3, 2016; Toronto, Ontario, CAN; Thabo Sefolosha (25) of the Atlanta Hawks makes a pass against the Toronto Raptors in the second half at Air Canada Centre. Raptors won 128-86. Mandatory Credit: Kevin Sousa-USA TODAY Sports
Conclusion & Final Score
The Raps aren't beating the Hawks by 44 points again anytime soon or ever. But they don't have to. If Toronto's offense piles up the points to the same degree it has been doing lately, Atlanta can't keep pace. They have neither the first-line nor the rotation strength to do so.
Raptors 119 – Hawks 105
More from Raptors Rapture
This article originally appeared on
---
---