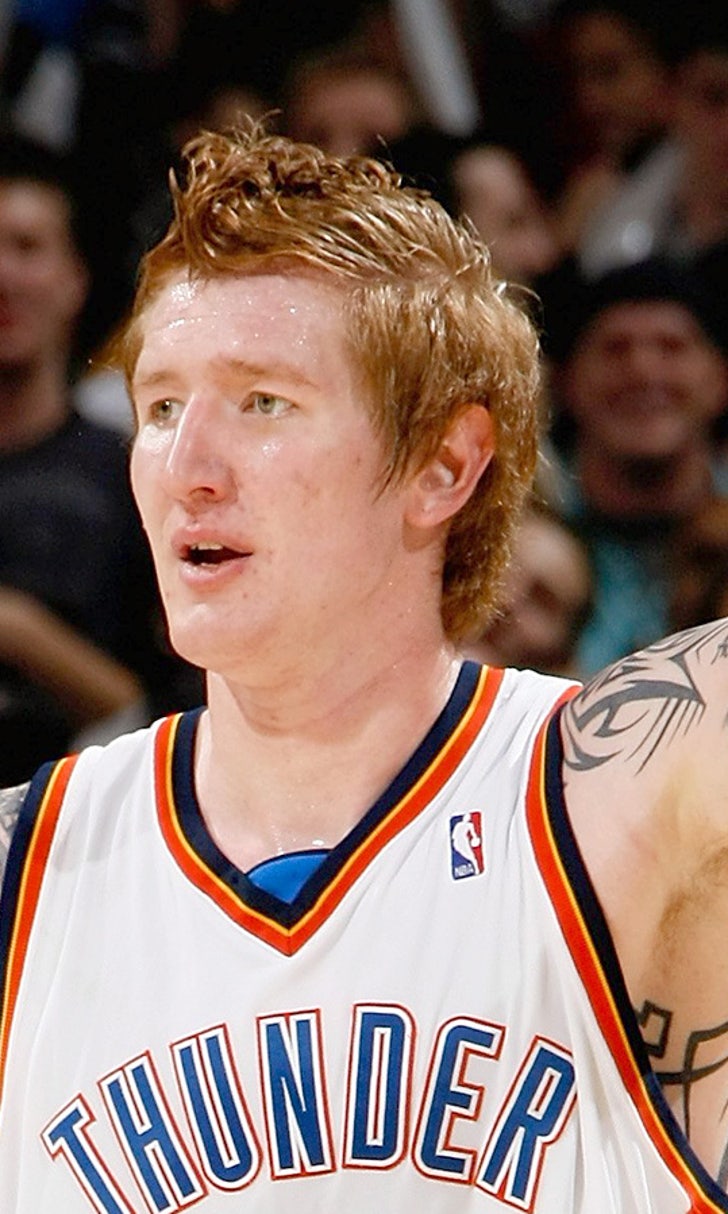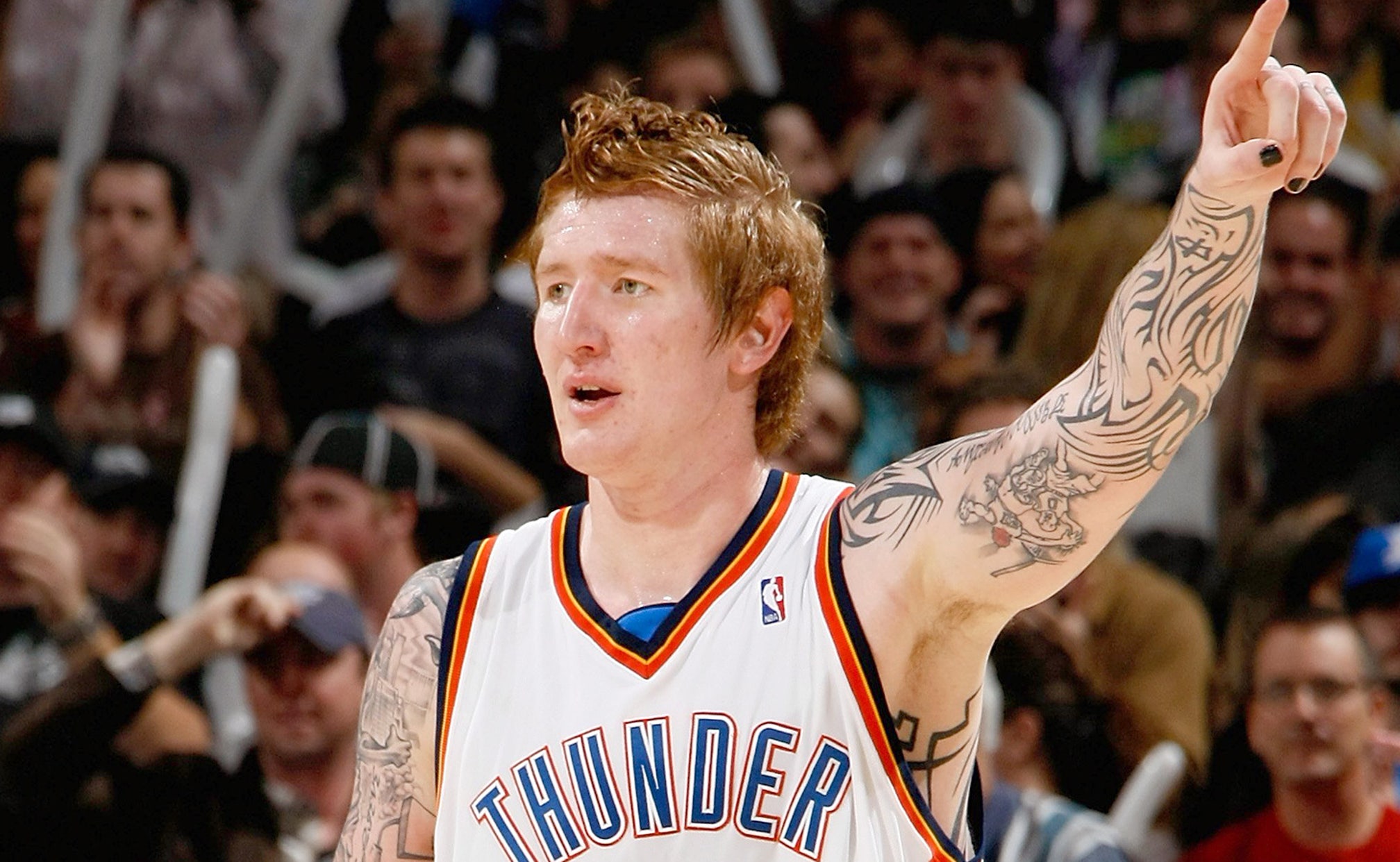 Former NBA first-round pick Swift arrested in home robbery plot
BY foxsports • January 9, 2015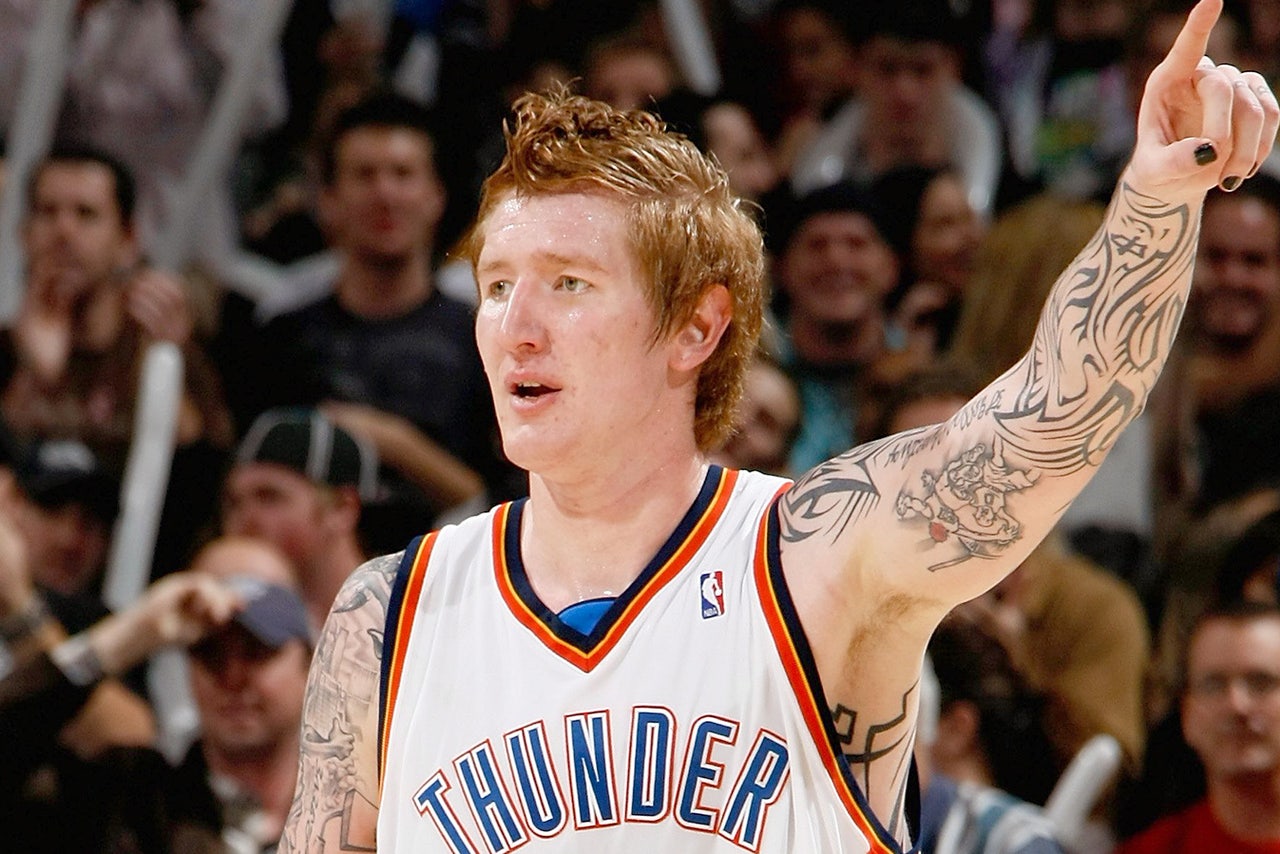 Former NBA player Robert Swift can't keep his name out of the news ... and for all the wrong reasons.
The former Seattle SuperSonic and Oklahoma City Thunder center was arrested on Tuesday for allegedly trying to rob a home in Gold Bar, Wash., which is about 40 to 50 miles northeast of Seattle, according to a report from KIRO 7.
Swift, who last played in the NBA in 2009, was armed with multiple weapons, sources told KIRO. The 7-foot-1 29-year-old, an admitted heroin addict, and 28-year-old Carlos Abraham Anderson wore masks and tried to rob a home in broad daylight, KIRO reported. Swift told deputies he was high on drugs during Tuesday's attempted break-in.
"I believe there were a couple of people who called in, they saw masked subjects on the property, reported that at least one of them was armed with a weapon, one possibly with a baseball bat," a Snohomish County Sheriff's Office spokesperson told KIRO 7. "It appeared they were either trying to make an entry or knocking on the door."
Swift, Seattle's first-round pick (12th overall) in 2004 out of Bakersfield (Calif.) High School, was booked into King County Jail in Seattle.
This isn't the first time Swift has been in trouble.  
Last fall, Swift was found living in the home of an alleged drug dealer, who had his Juanita, Wash., home raided on Oct. 4. Swift was not arrested, but the owner of the home was charged with buying, manufacturing and selling methamphetamine and heroin out of his home, which was within 300 feet of an elementary school.
Police records showed the raid also discovered 26 firearms. The house had an underground bunker, which was used for growing marijuana and later a shooting range. Plus, there were reports of neighbors complaining the home owner rented out rooms to prostitutes for their illegal business.
In 2013, Swift ran into problems by refusing to vacate his foreclosed home in Sammamish, Wash. He eventually moved out, but the home was reportedly filled with animal feces, bullet holes in the walls, guns, maggots in the sink, empty pizza boxes, beer bottles and garbage.
In 2011, Swift was arrested for driving under the influence in June and was found guilty of reckless driving.
Swift, who originally committed to play at USC before he ended up being drafted by Seattle, played for the SuperSonics from 2004 to '08. His second season was his best when he played 47 games and averaged 6.4 points and 5.6 rebounds.
But he sat out the 2006-07 season with a knee injury and only played in eight games in 2007-08. His final NBA season was with Oklahoma City, after the franchise moved, when he averaged 3.3 points and 3.4 rebounds in 26 games.
The rest of his professional career included two games with the Bakersfield Jam in the NBA D-League in 2009 and a stint with a Japanese pro team, the Toyko Apache in 2010-11. He had a tryout with the Portland Trail Blazers in April 2011 but was not offered a contract. 
---
---