National Basketball Association
National Basketball Association
For Steph and LeBron, an ultimate game to decide NBA title
Updated
Mar. 4, 2020 6:01 p.m. ET

CLEVELAND (AP) It's the two-time reigning MVP who is trying to finish off a record setting season with a second straight title, against a two-time champion who is tantalizingly close to finally ending Cleveland's 52-year title drought.
Steph vs. LeBron.
Warriors vs. Cavaliers.
Game 7 awaits on Sunday night to decide these NBA Finals, decide the legacy of the season that has been put together by Stephen Curry and Golden State, and maybe even decide a big chunk of LeBron James' legacy of his second time around in Cleveland as well.
''I'll take it,'' James said.
''Forty-eight minutes left,'' Curry said.
This series is still going because James had his second consecutive 41-point game in Cleveland's 115-101 victory Thursday night with the Cavaliers facing elimination again. He's the fifth player in NBA Finals history to post back-to-back games of 40 or more, a club whose only other members are Jerry West, Shaquille O'Neal, Rick Barry and Michael Jordan.
He has answered the call when his team has needed him most. He even let Curry know how he felt with a little trash-talking after blocking a layup late in Game 6.
''At the end of the day my whole mindset is how I can put myself in position to help these guys be successful and I could be successful as well,'' James said. ''I don't really get caught up in what everybody else talks about.''
And now it's on Curry to answer. He had 30 points in Game 6, but got into foul trouble again - the Warriors said some of the calls were flat wrong, and that will surely earn coach Steve Kerr a fine before Game 7 after he offered a very clear, impassioned plea that Curry wasn't getting the sort of whistle that an MVP merits.
Curry got ejected after fouling out, throwing his mouthpiece and hitting a fan. He was trying to throw it at the scorer's table and missed, which strangely fit a night where the Warriors shot only 40 percent.
It won't be 1-on-1 Sunday night. But if the former MVP - who still very well may be the best player in the world - outduels the current MVP, the Larry O'Brien Trophy may be taking up occupancy in Cleveland for the first time.
''He's had two great games to keep his team alive,'' Curry said. ''You know, that's what he's supposed to do. I'm out there trying to do the same for my team. We don't go 1-on-1 at each other a lot, but it's a pretty competitive feeling out there with the situation of playing in The Finals and playing for something special.''
It has been a series laden with epic swings in momentum, laden with blowouts and drama.
Every game has been decided by double digits in this series that is heading back to Oakland, California, for the ultimate showdown. There have been injuries on both sides; the Cavaliers lost Kevin Love for a game and a half earlier in the series with a concussion, the Warriors are without Andrew Bogut because of a left knee injury and saw Andre Iguodala try to fight through a very balky back in Game 6.
Still, the Warriors - who have lost two straight for the second time all season, and this matches their longest slide of this season - are somehow upbeat.
''We'll rally the troops,'' Kerr said. ''We'll get everybody ready for Game 7. As I said, a home game to win the NBA title, it's as good as it gets. So we're excited to be flying home and get our fans behind us and we'll be ready to roll.''
Pressure will squarely be on the Warriors.
They won a record 73 games in the regular season, losing only nine times. They've already lost eight games in these playoffs, and a ninth defeat would certainly take a ton of the shine off having the best record in NBA history.
''We expected to win the NBA championship coming into the season,'' Warriors guard Klay Thompson said. ''It's either win the whole thing or bust for us. I mean, it's no fun getting second place. So it would be a great season, but at the same time to us, the players, we're so competitive, we'd feel like we failed.''
To say there will be no pressure on the Cavaliers, though, would be incorrect.
Sure, road teams are 3-15 all-time in Game 7s in the NBA Finals. History says Cleveland loses this game for that reason and plenty of others - The Drive, The Fumble, The Decision among them.
But this is why James came back to Cleveland from Miami, to finish what he started, to give the city its first major sports title since 1964. If he delivers Sunday, the promise would be fulfilled and a new chapter could await.
He's 1-0 in Game 7s in the NBA Finals, Miami beating San Antonio in 2013. That was on what was then his home floor. The fact that this one will be on the road is irrelevant to James.
''Game 7,'' James said, ''so I'll play it anywhere.''
---
---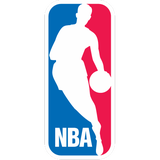 Get more from National Basketball Association
Follow your favorites to get information about games, news and more
---