Major League Baseball
Major League Baseball
Tillman to start for Orioles in opener vs Red Sox
Published
Mar. 17, 2014 4:07 p.m. ET

SARASOTA, Fla. (AP) Buck Showalter called Chris Tillman into his office to give him an exciting piece of news: The right-hander will be the Baltimore Orioles' opening-day starter against the World Series champion Boston Red Sox.
Tillman's reaction wasn't exactly overwhelming. According to Showalter, the 25-year-old said, ''Thanks,'' and walked out the door of the manager's office.
His ability to quell his emotions is one reason why Tillman went 16-7 with a 3.71 ERA last season and made the AL All-Star team for the first time. Starting the March 31 opener is an accomplishment, but Tillman didn't come close to pumping his fist in the air to mark the occasion.
''He's doesn't waste any time on things like that,'' Showalter said. ''He's a competitive guy. You see a different look on his face on game day. He's been around some good people. He's figured out who he is. He's comfortable in his own skin, and I think he likes people counting on him.''
Tillman had a 16-18 career record before his breakthrough 2013 season. Given that this will be only the second time he's been on an opening-day roster, pitching the first game is no small feat.
''Any time you get the chance to get that kind of opportunity it's a big deal,'' Tillman said. ''It's an honor.''
Showalter said: ''I'm proud of him. He deserves it.''
Tillman is the Orioles' fifth different opening-day starter in five-year span. Kevin Millwood started in 2010, followed by Jeremy Guthrie, Jake Arrieta and Jason Hammel.
Showalter considered newcomer Ubaldo Jimenez, who is older and has more experience. But Tillman got the nod, in part as a reward for last season and because the Orioles will be counting on him to get this season started the right way.
''I think it's a little bit of both,'' Tillman said. ''It's definitely a big honor and you've got to earn it. But at the same time, we've got five guys here who are all capable of doing it. I think that's what's special to me. I was the guy that was chosen, the one they want to go out there and run with it get this thing going in the right direction.''
Jimenez will start the second game, also against Boston. Showalter did not reveal the rest of the rotation.
Asked whether there was any extra significance to opening against the defending World Series champions, Tillman replied, ''It's really the same thing for me. I approach it the same way, my game plan is the same.''
Although Tillman showed little emotion to earning the coveted start, Showalter suspected it meant more to the pitcher than he let on.
''He's one of those guys who walks out of here and, trust me, he gets it,'' the manager said. ''One thing I got is his face got a little different color.''
Asked to describe the meeting, Tillman said, ''It was real quick. It was 10 seconds. He told me. He knows how I work. I'm a big routine guy. He just wanted to get me in there and let me know. Now it's been set up to throw that day.''
---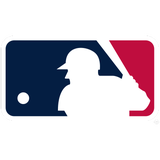 Get more from Major League Baseball
Follow your favorites to get information about games, news and more
---