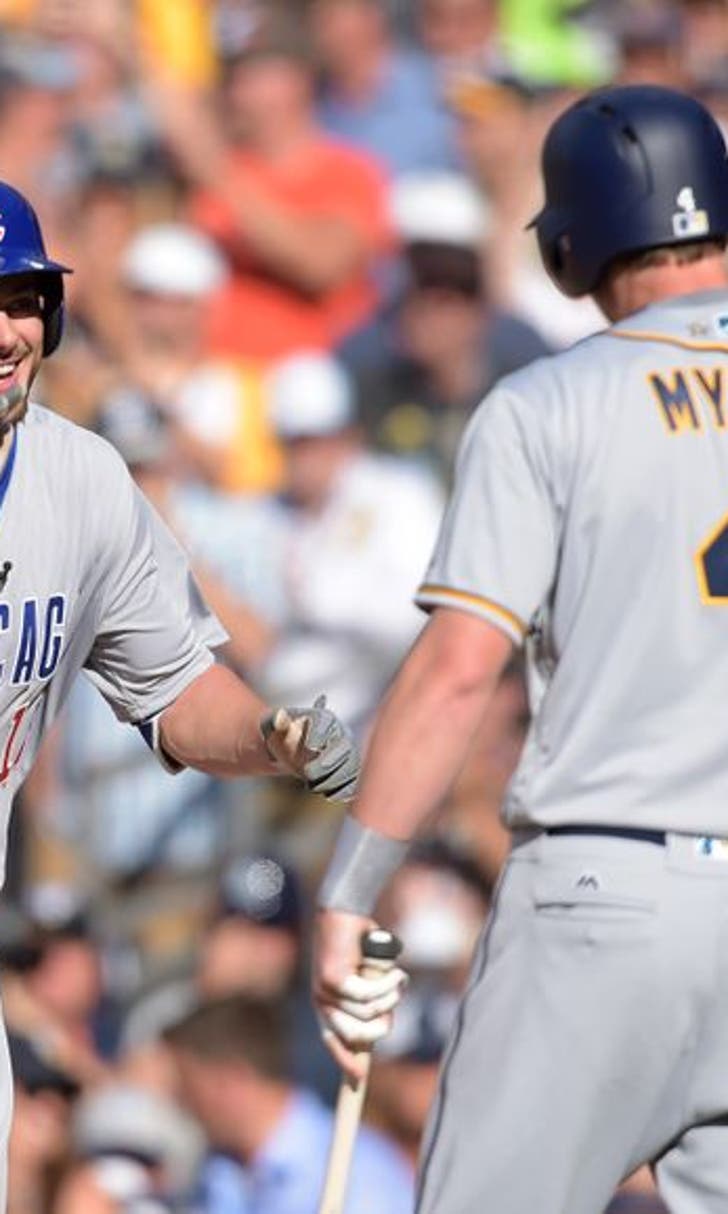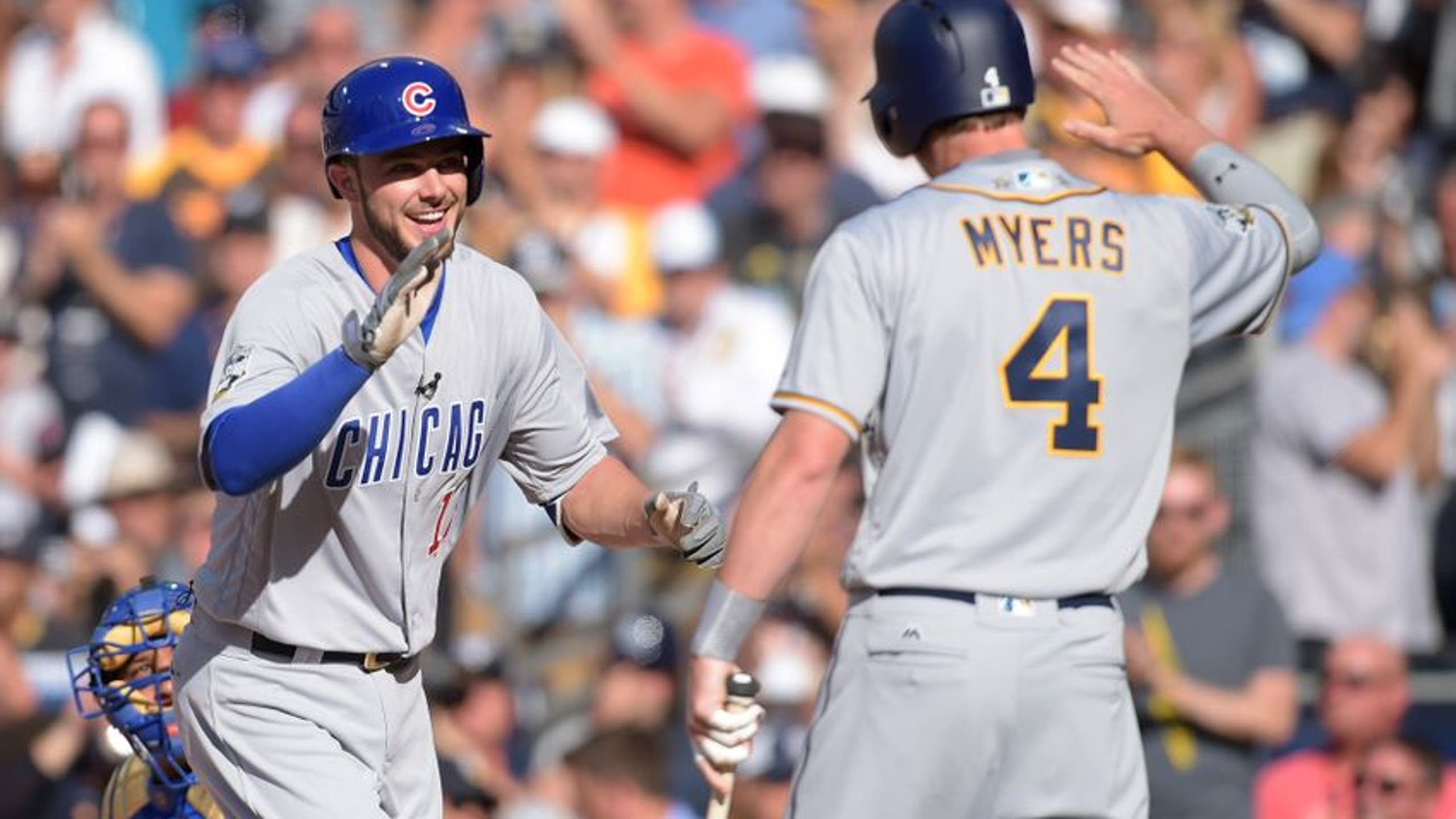 MLB: Building the All 25 and Under Team
BY Fansided and Jason Reed/FanSided via Call to the Pen • December 17, 2016
Mandatory Credit: Gary A. Vasquez-USA TODAY Sports
The game of baseball offers a unique blend between young stars and grizzled veterans. In the recent years, the young guns have been dominating the landscape of the MLB.
It is no question that baseball has undergone a youth movement at the big league level. We are seeing guys in their young twenties, or even late teens, make the push to be baseball's best. Look at this year's MVP's, Kris Bryant and Mike Trout, have a combined age of 49. The youth movement in the MLB has been dominating the talent pool, which is promising for baseball fans as they will only get better.
It is arguable that this 25 and under team could even be the best team in baseball. While there are very many quality players over the age of 25, I would argue there is more talent in the youth demographic. We have guys like Bryce Harper who debuted at the age of 19, and guys like Trout who very easily could have won 4 MVP's before his 26th birthday. As the years go on we are only seeing more and more credible youth be thrusted into the big leagues to dominate the opposition.
However, this list will only include guys that have played at the big league level. They have to be consistent big league players as well, prospects that came up in 2016 to play 15 games are excluded from this list. We are going to look at the cream of the crop, the best young players that are already contributing at the big league level. With so much young talent in the big leagues it won't be hard to craft a credible 25 and under squad. So, let's take a look at the best young players in baseball, and build the ultimate youth team.
Wendell Cruz-USA TODAY Sports
Starting Rotation and Closer:
The youngest starting rotation in baseball would include two members from the Toronto Blue Jays. Sanchez and Stroman are both sensational young talents that lead an already young pitching rotation. However, the star of this rotation would undoubtedly be Noah Syndergaard. Syndergaard is something special, at 24 years old he is already one of baseball's best. Sure, the other guys are also sensational talents that will get even better, but none of them are on the same status as Syndergaard.
Syndergaard led all pitchers in baseball last season in WAR with a 6.4 mark. Syndergaard was also third in ERA behind the Cubs duo Jon Lester and Kyle Hendricks, and was tenth in strike outs with 216. However, the rest of the rotation was great as well. Sanchez put a very unnoticed, strong season in 2016. While Stroman's wasn't fantastic, he showed a lot of promise at 25 years old. Sanchez had a 15-2 record with a 3.00 ERA in 192.0 innings.
Julio Teheran and Carlos Martinez are very similar in terms of statistics. While Teheran's win-loss record isn't good because he played on the Braves, their ERA's, strike out percentage, and home run percentage are very close. As for our closer, Roberto Osuna, he stands as perhaps the only quality closer 25 and under besides Edwin Diaz. The thing that gives Osuna the edge is owning twice as many saves, and a narrowly lower ERA. Osuna or Diaz would both be great options, but with more time closing out games Osuna gains the edge.
Kelvin Kuo-USA TODAY Sports
The Infield:
Okay, I may be cheating here a little bit. Three of these players in the infield are shortstops. Machado, who has played more games at third than at short, isn't as crazy as Seager at second base. The reason Seager is at second and not short, is Lindor is a phenomenal fielder. It is nothing against Seager, as he put up great numbers as well, it is just Lindor is meant for shortstop. With many already predicting that Seager will move to third later in his career, it's easy to see why he is at second for this team.
J.T. Realmuto did amazing last year and no one outside of Miami seemed to notice. Realmuto posted a .303 batting average, 11 home runs, 44 runs batted in, and 12 stolen bases. However, he is the only qualified catcher that is 25 or younger, which definitely makes this choice the easiest. Same with Wil Myers, he still had a great overlooked season, but he is the only qualified first baseman. That doesn't take away from his 28-28 season, 28 homers and 28 stolen bags.
The middle of the infield is absolutely phenomenal. Seager, in my opinion, is the most well-rounded of this infield. He led all shortstops in batting average (.308), displayed power with 26 home runs, and despite having low amounts of steals he is a great base runner; his 105 runs show that. Lindor is very similar to Seager, however with Lindor we substitute a little bit of power for more speed on the base-paths. Machado, well Manny Machado has been great for several years. He remained one of baseball's bests this year with his 37 home runs, 96 runs batted in, and a .294 average.
Jerome Miron-USA TODAY Sports
The Outfield:
Yes, there is the Kris Bryant that seemed to be looked over in the infield. Personally, I would take Machado over any of the younger left fielders, and Bryant has played left field so it made sense to have him there. Also, yes Bryce Harper is not in the starting nine. He would undoubtedly be the first person I would include on the bench, however as it stands today I think Mookie Betts is the better player.
More from Call to the Pen
Betts may not have had the year that Harper did in 2015, because Harper's 2015 was absolutely sectacular. However, Betts' 2016 wasn't much worse, and Betts seems to be getting better, Harper took a huge step back which is not a good sign this early. Yes, he has a lot of time to turn it around and likely will, but Betts has shown to be more reliable and today would be the better option. If Harper could lower strike out rate to where Betts is, therfore hitting more baseballs, I would take him in a heartbeat. However, today that is not the case.
The other two players are absolute no brainers. Trout is the best player in baseball, and Bryant is arguably second or third. The only person maybe better than Bryant is Clayton Kershaw. That is still a huge testament because we have baseball's two best hitters both under the age of 26. Trout has been historic his whole career, I would argue he could retire this year and still make the Hall of Fame. I think we have become numb to his greatness, perhaps cause he plays on a horrible team, but Mike Trout is a once in a lifetime talent. Kris Bryant has the potential to do the same.
While it is big shoes to fill being compared to Mike Trout, just ask Bryce Harper, Bryant undoubtedly will help pave the future of the MLB alongside Trout, Betts, and Harper.
---
---