Washington Redskins Cannot Hold Off Arizona Cardinals In Week 13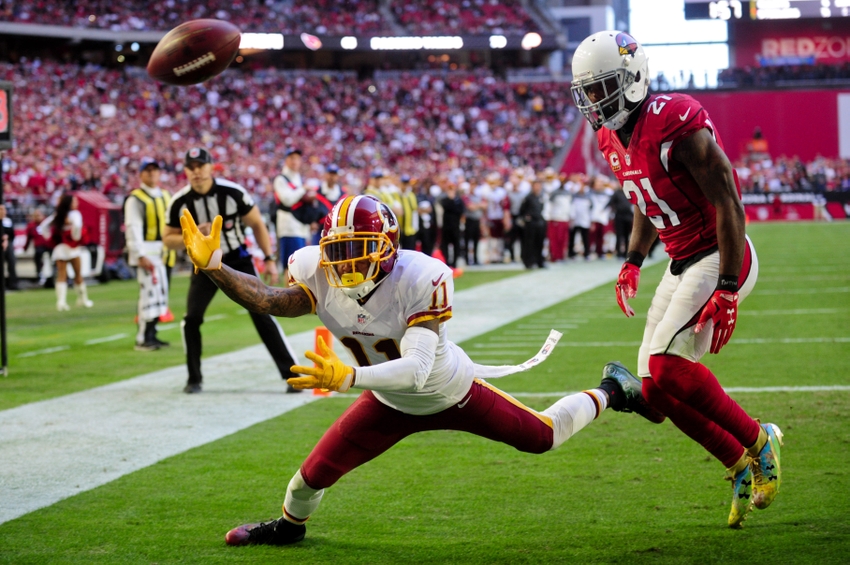 The Washington Redskins engaged in a seesaw battle on Sunday afternoon that ended in the team's fifth loss. The defeat will push the team to the outside of the playoff race.
The Washington Redskins entered the day as the sixth seed in the NFC Playoffs. They exit the day with a record of 6-5-1, and they fell to seventh in the playoff race. The Tampa Bay Buccaneers victory catapulted them ahead of the Redskins, and the tie will now loom large in the last few weeks.
Want your voice heard? Join the Riggo's Rag team!
In short, the Redskins just could not deliver in all aspects of the game. In particular, their effort on the defensive side left a lot to be desired.
Carson Palmer had been having a mediocre season to date, but today he endured one of his best performances. He threw for 300 yards and three touchdowns while showing some poise in the pocket. The Redskins struggled to get much pressure on him, and the Cardinals receivers did a lot of damage. Larry Fitzgerald was able to get short to medium gains on the 10 passes he caught, and that really opened things up for the team.
Elsewhere, David Johnson gashed the Redskins. He totaled 175 scrimmage yards and two touchdowns and practically no player could keep track of him. Early in the game, Su'a Cravens made some nice plays against Johnson, but as the team got tired, Johnson's play only improved. It was no surprise that the team had issues with the talented second year back, but it still explains a lot about the loss.
Offensively, Kirk Cousins had his worst performance since the bye week. The Cardinals were able to get a lot of pressure on him, as they dialed up quite a few blitzes. Cousins only went 21-of-37 for 271 yards, a touchdown, and an interception. He was under pressure far too much ad that was really what hurt him. Getting left tackle Trent Williams back next week will do a lot to help him out.
The real key for this game was the matchup between Patrick Peterson and DeSean Jackson. If Peterson could shut down Jackson, the Redskins were always going to have issues moving the ball. That is exactly what happened. Jackson caught a single deep ball for 59 yards but was otherwise a non-factor. That took away one of Cousins' top weapons and really hurt him.
Jay Gruden is going to be disappointed with the team in the following week. They will have to come back stronger when they take on the Philadelphia Eagles in Week 14.
This article originally appeared on