This Dallas Cowboys free agent is starting to come to life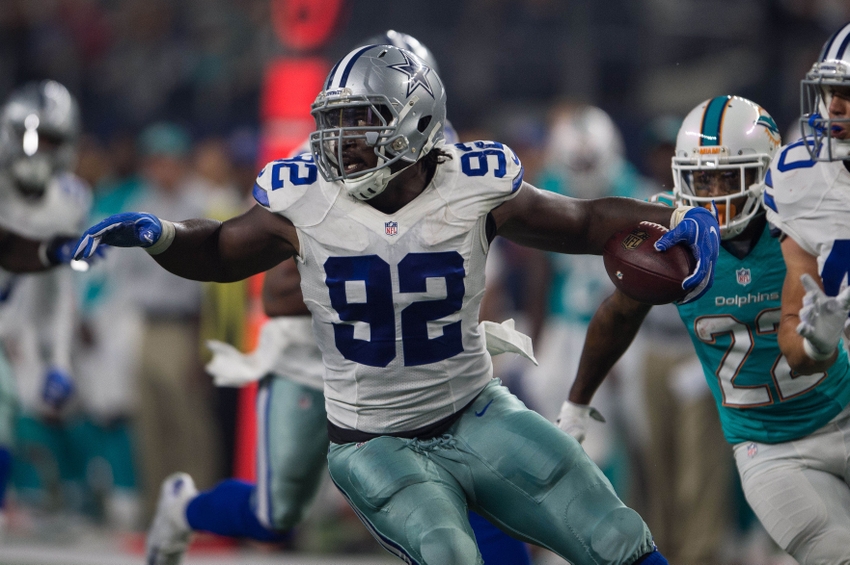 After a slow start to the season, this Dallas Cowboys free agent find is starting to make plays on the defensive side of the ball.
The Dallas Cowboys refused to make a big splash during free agency earlier this offseason. Choosing instead to build their team primarily through the draft and re-invest their available salary cap to secure their existing players with expiring contracts.
Still, the Cowboys did make some moves during the free agency period to secure players they believed could add depth to various positions. One such player was former Philadelphia Eagles defensive tackle Cedric Thornton.
Outside of two-time Pro Bowl running back Alfred Morris, Thornton was seen as the Cowboys top free agency addition by some, including myself, penciling him in as Dallas' starting defensive tackle at the one technique.
But the excellent play of defensive tackles Terrell McClain, David Irving and rookie Maliek Collins saw Thornton's snap count rise and fall drastically from a high of 31 in Week Five to a low of just 12 plays in Week Eight…and everywhere in between.
But Thornton's play has been on an upswing as of late. And it appears the veteran is beginning to find his role within this Dallas defense. And as one insider pointed out recently, the six-year defender likely had his best outing as a Cowboy against the Washington Redskins on Thanksgiving Day.
"I thought this was one of the best games we had seen from Cedric Thornton this year," wrote football analyst Bryan Broaddus on the team's official website. "He made a great hustle play last week against the Ravens and he was able to convert that over into this week. There were several snaps where he was just able to overpower Spencer Long, Shawn Lauvao and Brandon Scherff to end up in the backfield."
So far this season, Thornton has recorded 19 tackles, 1.5 sacks and a forced fumble in 11 games. Against the Redskins on Thursday, he posted three total tackles. But according to Pro Football Focus, Thornton's impact was much greater than the numbers indicate as he was rated as the Cowboys' best defensive lineman with a positive grade of 81.5.
Considering how porous the Cowboys secondary looked in Week Eleven, allowing Redskins quarterback Kirk Cousins to throw for 449 yards and three touchdowns, and the fact the Cowboys failed to record a single sack in that game, Dallas' defense needs all the help it can get right now. And if Thornton can start playing up to the potential many thought he had when he signed a four-year, $18 million with the Cowboys back in March, that could certainly help boost Dallas' defense through the tough month of December and into the postseason.
This article originally appeared on