Seattle Seahawks injury report week 11: Philadelphia at Seattle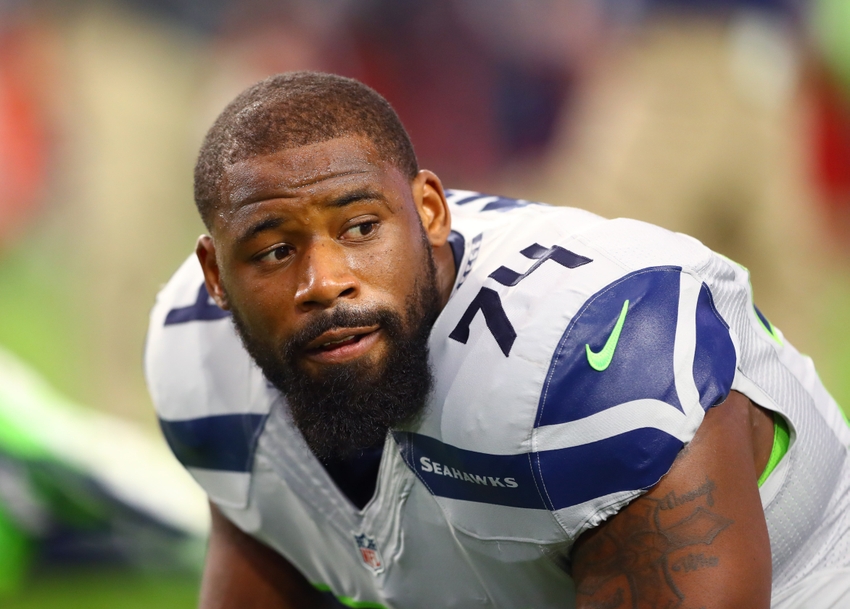 A mere two names are on Seattle Seahawks injury report for their Week 11 game against Philadelphia.
The Seahawks are doing something most teams don't do during the regular season. They're getting healthier. Most team's injury report get longer as the season goes on, however in Seattle's report is the shortest it's been almost all season.
Leader and defensive end extraordinaire Michael Bennett, is listed as out for this week's game. Bennett had minor surgery on his knee a few weeks ago and is still recovering. Head coach Pete Carroll said it could be another week or so before Bennett is back. Many had a December return in mind for Bennett, so this is no surprise.
The other name on this week's report is outside linebacker Kevin Pierre-Louis. Louis has been out weeks 7 and 8 with an ankle injury. It looks like he may have injured his hamstring last week in the Patriots game.
Most notably not on the injury list is running back Thomas Rawls. Rawls, who became a fan favorite after stepping in for the injured Marshawn Lynch last season, is back from his week 1 injury.
It will be the first time we get to see Rawls and rookie RB C.J. Prosise on the field together. Prosise had a great showing last week and people are excited to see what the two can do together. RB Christine Michael, who had become the #1 RB after Rawls's injury, was released and immediately picked up by Green Bay.
The other intriguing return is tackle Bradley Sowell. Sowell was injured in the Arizona game. George Fant, the undrafted rookie who hadn't really played football before, stepped in and has done quite well in the position. Sowell will compete with Garry Gilliam for the right tackle spot. The return is good news for the Seahawks offensive line, whose depth had gotten pretty thin.
The team is getting healthier toward the end of the season.  Fans should look forward to another strong finish from the Seahawks.
More from 12th Man Rising
This article originally appeared on