Saints' Kenny Vaccaro reportedly facing 4-game suspension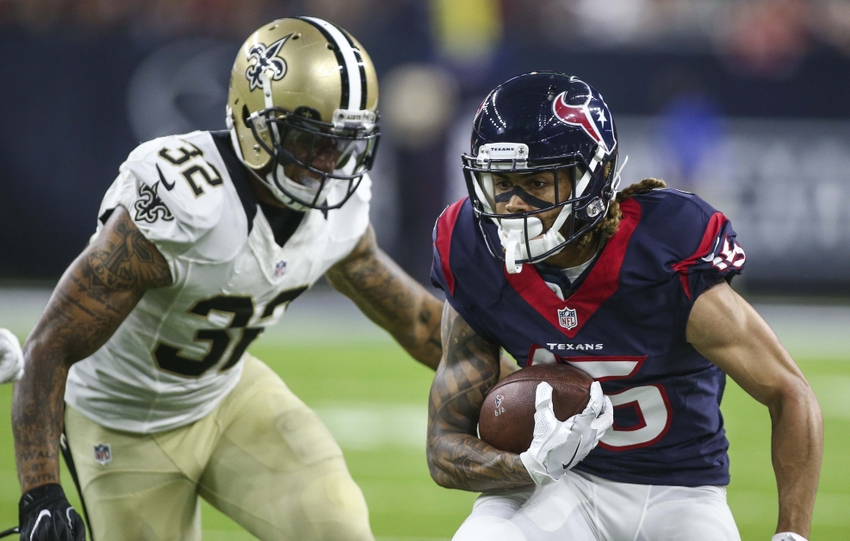 The New Orleans Saints' 2013 first round draft pick, Kenny Vaccaro, has had an up and down career with the club. He now faces another potential downturn if a reported suspension is upheld.
Under head coach Sean Payton the New Orleans Saints have been primarily known for their record-shattering offensive statistics.
Some would argue that the offense's commitment to passing the ball has been a large part of the defense's frequent futility. The team has cycled through defensive coordinators and personnel as if they were hand towels.
However, under defensive coordinator Dennis Allen the defensive unit has shown steady improvement. Allen was promoted after Rob Ryan was fired 10 games into the 2015 season. There have been some poor performances during that stretch, but the unit is a far-cry from the historically bad defenses the Saints have fielded in recent years.
This improvement has come despite a relatively shallow talent pool for Allen to choose from. This is especially true of the defensive backfield. Starting cornerback Delvin Breaux made his second appearance of the season in last week's 41-23 over the San Francisco 49ers, giving the unit some stability it had been sorely missing.
According to reports, the unit may soon be thrust back into personnel uncertainty due to a suspension to safety Kenny Vaccaro for Adderall use.
The report was broken by NFL Network's Ian Rappaport, who stated that Vaccaro will be available for Sunday's tilt against the Denver Broncos.
Sources: #Saints safety Kenny Vaccaro is facing a 4-game suspension for violating NFL drug policy for use of Adderall.

— Ian Rapoport (@RapSheet) November 10, 2016
However, assuming a suspension of any length is imposed upon Vaccaro, the Saints will be fielding with a patchwork secondary once again.
The team sits at 4-4 and currently holds the 2nd place spot in the NFC South. For now.
With a win against the Broncos far from a certainty, the Saints should definitely be grateful to have Vaccaro on the field.
But with the Lions, Cardinals, and a week 17 matchup against the Falcons looming, a competent secondary will be necessary if the Saints aim to make the playoffs.
A 4-game suspension of Vaccaro will make their road to the playoffs an even steeper one for a team that already is thin in the secondary.
This article originally appeared on