Report: Jay Cutler Out for Season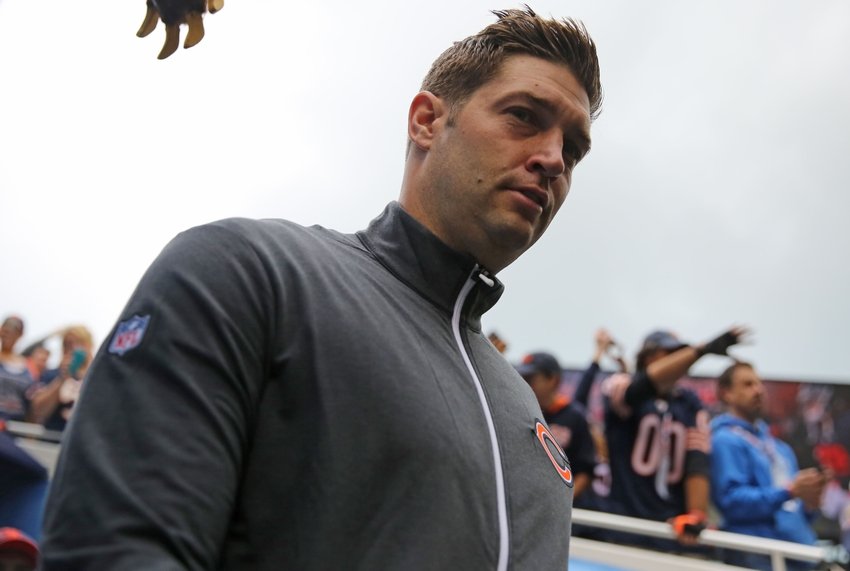 A report has surfaced that Jay Cutler is out for the season with a torn labrum in his throwing shoulder.
Good news, Chicago Bears fans, nothing can possibly get worse this season. No matter what happens from here forward, the Bears have officially hit rock-bottom. Reports surfaced today what Brad Biggs mentioned yesterday, it appears that Jay Cutler is indeed done for the season.
While no one is reporting that Jay Cutler is out for the season as of yet, if the torn labrum is confirmed, at this point in the season, Cutler would indeed be shut down for the remainder of the season.
Matt Barkley would most likely start against the Tennessee Titans this week, but don't be shocked if David Fales gets the nod. He is familiar with the offense already and Barkley already failed miserably in his opportunity against the Green Bay Packers. The Bears are absolutely evaluating talent for 2017 and beyond, so Fales may as well get the opportunity. If he doesn't play against Tennessee, expect that move to happen in the coming weeks.
The Bears also have former Liberty quarterback Josh Woodrum on the practice squad, and if he impresses in practice, the Bears might even trot out the undrafted rookie to see what he can do.
Regardless of what the Bears do this season, if Cutler does not play again this year, one would have to assume his Chicago Bears career has come to an end. Cutler's final season in Chicago might have been his bumpiest, marred with losses, two injuries and temporarily losing his job to Brian Hoyer.
More information will come in the next few days, but the Fales move shows the Bears have no expectations that Cutler will play this week and most likely beyond that. Say what you will about Cutler, his skills far surpass anything that Fales, Barkley or Woodrum bring to the table. If you thought some of the games from the first ten games were ugly, things won't be any prettier with those individuals at quarterback.
It's been a long season in Chicago, luckily the season is getting closer to coming to an end, but for fans, players, coaches, and even the front office, that end can't come soon enough.
Bill Zimmerman is an editor and featured writer for FanSided's BearGogglesOn. Like his Facebook page or follow him on Twitter for more news and interaction.
This article originally appeared on