Refs forced Antonio Brown to change his cleats during game against Eagles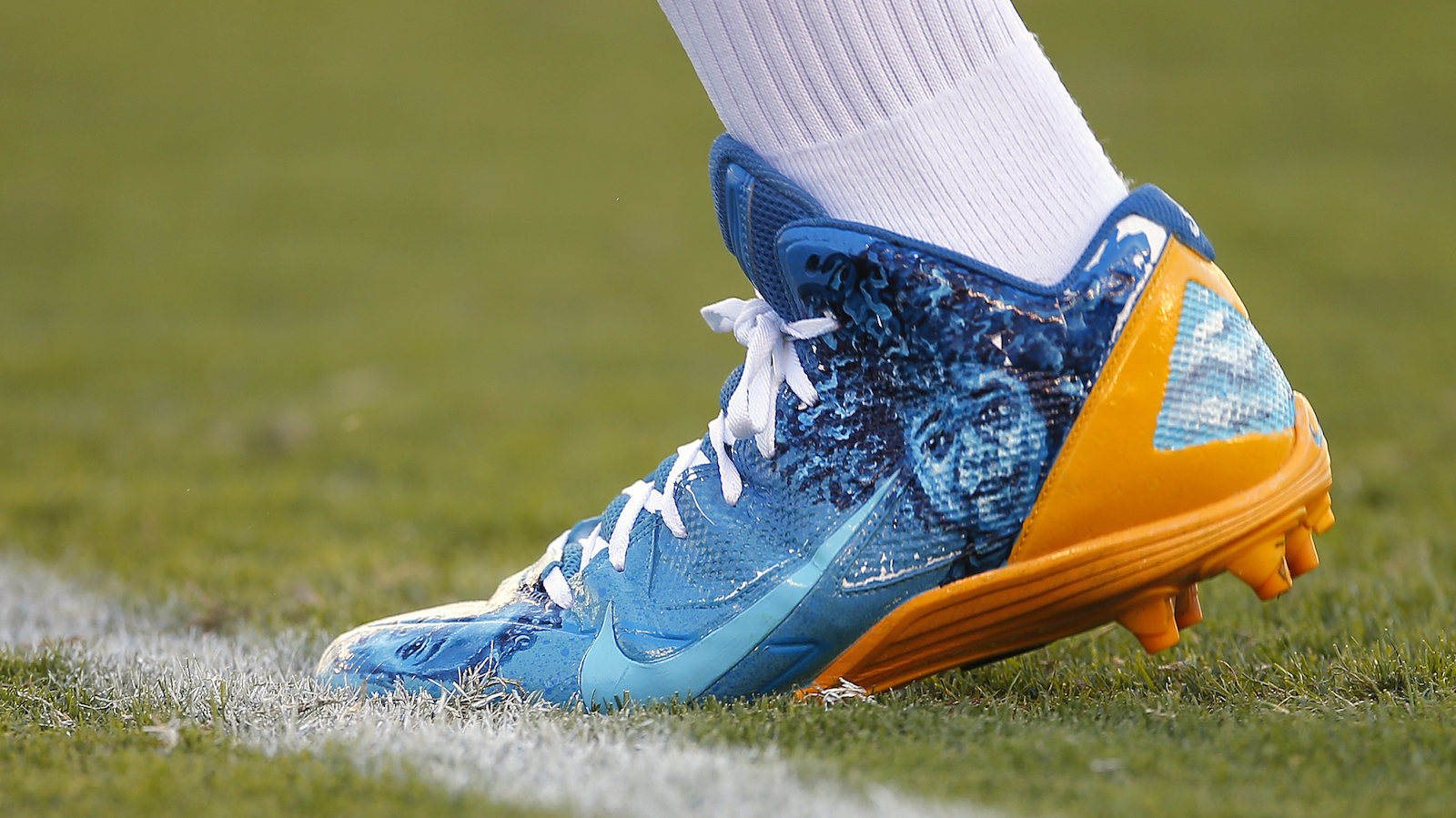 If you were paying close attention to Sunday's Steelers-Eagles game in Philadelphia, you may have noticed a slight change in Antonio Brown's uniform at halftime.
During the first half, Brown looked like this:
In the second half, Brown looked like this:
The change lies in the Steelers wide receiver's footwear, as Brown swapped the electric baby blue cleats he wore during the first two quarters for some more basic team-colored cleats in the second half. He didn't do it by choice.
According to Brown, who spoke to DKPittsburghSports.com this week, referees made him switch cleats at halftime, telling him to change or stay in the locker room for the second half.
The four reasons I lace them up everyday #callgod #boomin pic.twitter.com/63BAysNCjE

— Antonio Brown (@AntonioBrown) September 25, 2016
The blue cleats, which depict the faces of Brown's children, are definitely a league uniform violation, but it's not too often you hear of players getting threatened with ejection for a slight uniform violation. In fact, Brown wore the blue cleats during Pittsburgh's season opener against Washington this year and he gladly accepted the fine that came as a result, saying that it was "nothing to a boss."
However, the league reserves the right to disallow players from competing if a uniform violation is spotted. It appears that Brown wasn't willing to accept a possible ejection as a result of wearing the cleats, so he changed. It'll be interesting to see whether he straps them on again for this weekend's Sunday Night Football game against the Chiefs.