Panthers at Seahawks Recap, Highlights, Final Score, More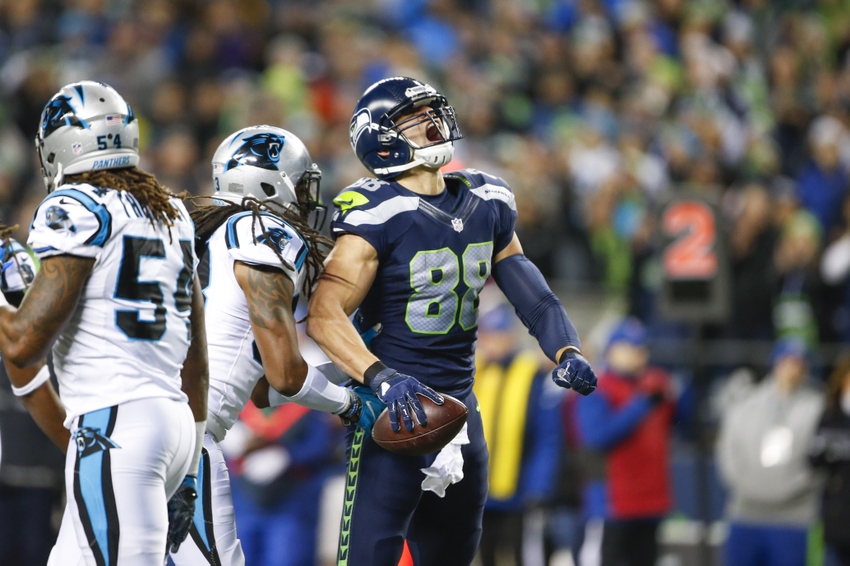 The Seattle Seahawks made a statement at home, blowing out the Carolina Panthers on Sunday Night Football in NFL Week 13.

7

40
Whenever Derek Anderson came out as the starting quarterback for the Carolina Panthers, we should've known it'd be a weird night on Sunday Night Football. And when the Seattle Seahawks scored an interception on the first Panthers offensive play, we still should've seen this coming. But after the Panthers and Seahawks traded scores in Week 13, it looked like it might be a close one early.
However, that was far from the case. Save for the one deep touchdown to Ted Ginn, Cam Newton and the Carolina offense couldn't get anything going at all. Jonathan Stewart was a non-factor and everything just looked dead on arrival. Contrarily, Thomas Rawls, Russell Wilson, and the Seahawks were moving the ball with ease in a variety of ways.
After the score was 10-7 early, the Seahawks went on to score 30 unanswered points and absolutely dominate the Panthers on Sunday Night Football. Now Seattle has a commanding lead in the NFC West while the Panthers are simply playing for pride over the final four weeks.
Three Stars
Thomas Rawls, Seattle – Rawls looked like he's ready to roll into the postseason as he was a beast for Seattle. He finished Sunday night with 15 carries for 106 yards and two touchdowns, adding a catch for 12 yards as well.
Tyler Lockett, Seattle – Whether it was his 75-yard touchdown run, his five catches for 63 yards, or helping the Seahawks with field position in the return game, Lockett was huge for his team in this game.
Kam Chancellor, Seattle – Seven tackles and one pass defense may not stand out, but the safety for Seattle was huge. He stepped up to take care of the back end following the Earl Thomas injury and did so fantastically.
Highlights
Next Game
This ailing Panthers team will be back in Charlotte in Week 14, taking on the San Diego Chargers. Meanwhile, the Seahawks go on the road for a huge matchup at Lambeau Field against the Green Bay Packers.
This article originally appeared on