Odell Beckham Jr. Woes Continue, Fumbles in First Quarter (Video)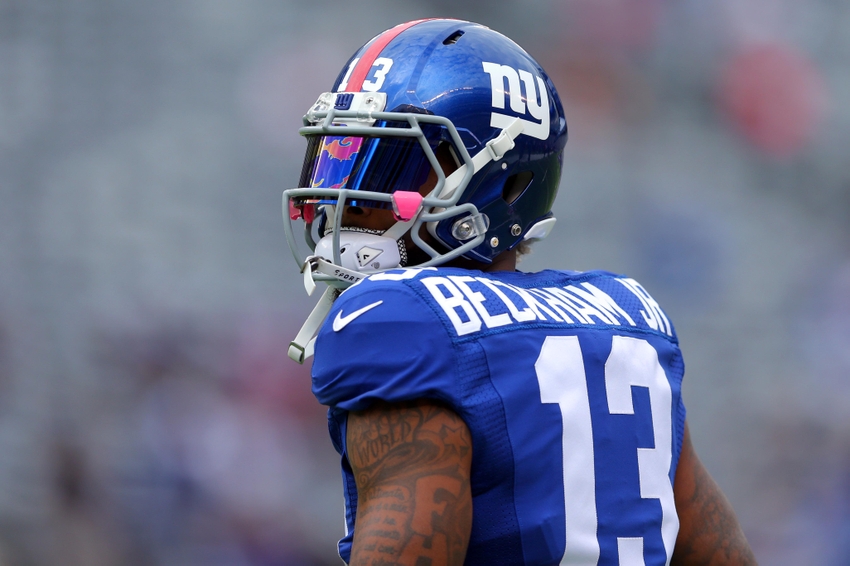 Odell Beckham Jr. can't seem to right the ship, coughing up the football in the first quarter against the Baltimore Ravens.
It's been a media circus, to say the least, surrounding New York Giants wide receiver Odell Beckham Jr. this season. He truly hasn't been able to do much right in terms of production, temperament, and everything in between.
However, the hope was that he might've turned a corner in garbage time of Week 5. Beckham not only caught his first touchdown of 2016, but then poked fun at himself by hugging the infamous Giants kicking net. Unfortunately, it seems like that was just a funny moment and nothing more as the slump continued early in Week 6.
With the Baltimore Ravens visiting MetLife Stadium, the visitors went up by a quick field goal. Eli Manning, OBJ, and the Giants offense then looked to get a drive going to answer. Still backed up in their own territory, though, Beckham cost them. After catching a simple pass, the man with ridiculous hands showed very little of that. He coughed the ball up way too easily, thus allowing the Ravens to recover the loose ball and retake possession:
.@OBJ_3 turns up field and FUMBLES!@Ravens recover in @Giants territory. #BALvsNYG https://t.co/EbdKnxWKBR

— NFL (@NFL) October 16, 2016
Even if he got absolutely leveled, you can't fumble on that play in that part of the field. The officials reviewed it and the ruling was upheld. Subsequently, the Ravens used the short field to go down and score off a Terrance West touchdown. And the hits keep coming for Odell Beckham Jr.
This article originally appeared on