New York Giants Win Is Bad News For Washington Redskins Playoff Chances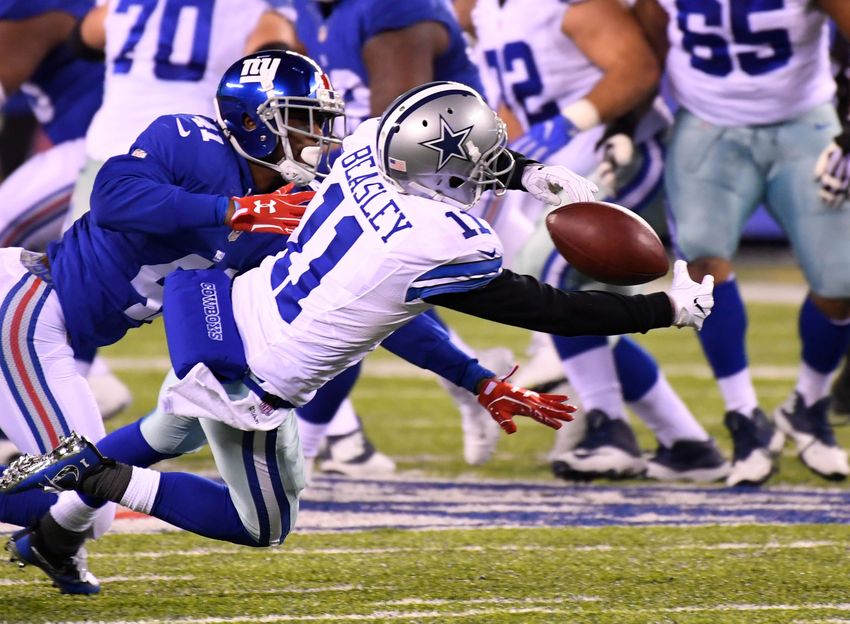 The New York Giants were able to pull off an upset win against the Dallas Cowboys on Sunday night. This could be bad news for the Washington Redskins as the playoff race is tightening up.
Going into Sunday night, the Washington Redskins had to feel good about where they were in the playoff race. The team had notched a victory over the Philadelphia Eagles earlier in the day, and the New York Giants were set to take on the Dallas Cowboys. The Cowboys, winners of 11 straight games, were expected to defeat the Giants, who had just lost defensive star Jason Pierre-Paul.
However, the Giants came out and played a terrific contest against their rivals. The defense held the Cowboys to just 7 points, and helped the team to win the game despite the poor performance from the offense. Eli Manning was responsible for three turnovers on the day, and the team did not score any points until the third quarter. The real reason that the team had a chance to win was the excellent effort put forth on the defensive side.
That said, the unexpected win for the Giants has put them further ahead in the NFC playoff race. Coming into tonight's game, they were a game ahead of the Redskins in the Wild Card race. With a win, they take a 1.5 game lead and that will be a hard gap for the Redskins to make up for. Granted, the Redskins and the Giants can both get in, but it would have helped if the Redskins were able to overtake the Giants in the NFC East.
Prior to Sunday's game, the only signature win that the Giants had was a Week 1 victory over the Cowboys. They won by a single point, and that had been the only loss the Cowboys suffered all season. After that, the Giants played mediocre football but were still able to notch late wins. That is how they were in the fifth seed for the playoffs for so long.
Had the Giants lost, the door would have been wide open for the Redskins to overtake them. After all, they are squaring off in the final week of the season in a big time rivalry matchup. Now, it is far more of an uphill battle. The Redskins should be upset with the results of tonight's game, but they need to be motivated to win in Week 15. Otherwise, they may fall out of the race entirely.
This article originally appeared on