Los Angeles Rams Play to Empty Stadium During Week 14 Loss: Video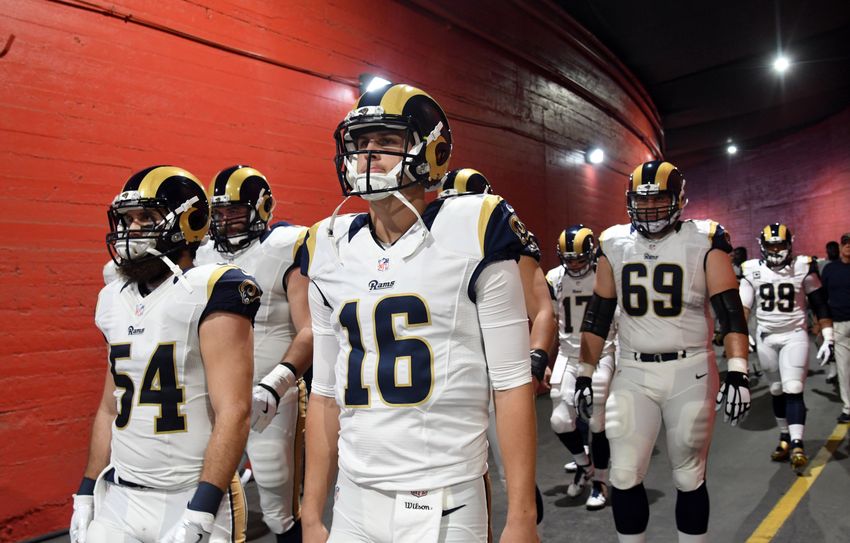 Things just keep getting worse and worse for the Los Angeles Rams.
As the Los Angeles Rams' 42-14 blowout loss to the Atlanta Falcons was mercifully coming to a conclusion, a video of the stands was shot showing a nearly empty Los Angeles Memorial Coliseum.
The Los Angeles Times' Lindsey Thiry shared the video:
This is the Coliseum in the fourth quarter, the Falcons leading the Rams, 42-7. pic.twitter.com/jn2ceIjtGu

— Lindsey Thiry (@LindseyThiry) December 12, 2016
With the way things are going, an empty stadium is a possibility for all four quarters of each of the team's last two home games. That's a major issue for a team entering a new stadium in 2019.
Thankfully for the Rams' attendance numbers moving forward, tickets are going for around seven bucks in some places, so that might put some butts in the seats:
@RealShaneGray pic.twitter.com/xFu5sp70xp

— Harjas Gill (@Harjas_Gill) December 11, 2016
The Rams are just an embarrassment and are officially the laughingstock of the NFL. That's right, there's a winless team in the league that is less of a joke than the Rams are right now.
For those fans who actually stuck around, we applaud you; although there's a good chance a lot of those fans who remained were Falcons supporters.
Regardless, it's tough to be a Rams fan right now, which is nothing new considering this team is in the midst of its 13th straight season with a .500 or worse record.
This article originally appeared on