Jhurell Pressley, cut by Vikings, catches on with Packers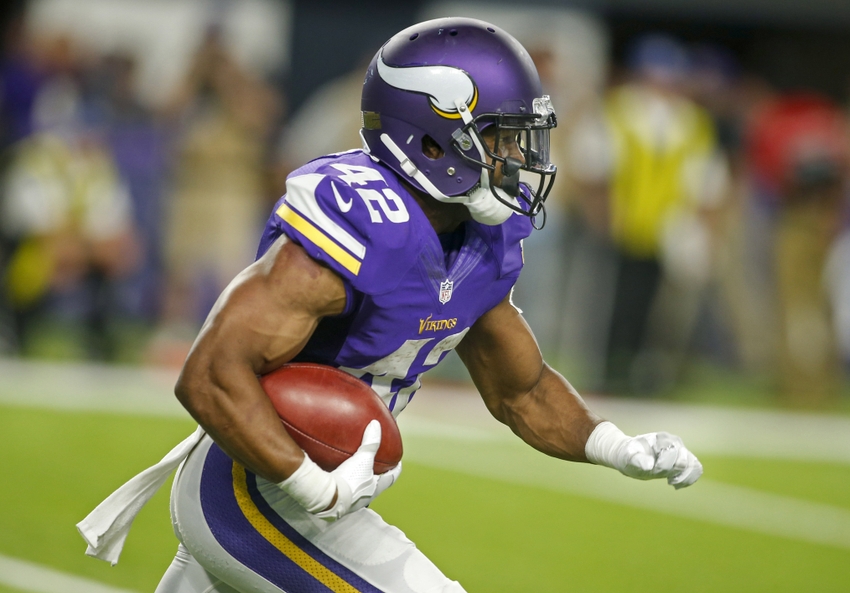 Jhurell Pressley played extremely well in his final preseason game with the Vikings, but that wasn't enough to earn a spot on the 53-man roster.
Will the Vikings' decision to cut Jhurell Pressley ultimately come back to bite them?
Probably not. I mean, let's be real: the guy was an undrafted free agent. Is he the next Chuck Foreman? Unlikely.
Then again, Pressley did look pretty good in the Vikings' preseason finale against the Rams, catching a touchdown pass from Brad Sorensen and later housing a kickoff from 106 yards out.
Two legit highlight reel plays and the Vikings still decide to cut Pressley?
Again, he's probably not the second-coming of Chuck Foreman, but Pressley still showed a lot in his final audition.
But the Vikings decided to cut Pressley and keep Matt Asiata, the Human Security Blanket.
I get why the Vikings have faith in Asiata. He's a solid pro. He's a good short-yardage back. He's been effective when called upon to assume a bigger workload.
Asiata is not exactly a playmaker with the ball in his hands nor is he some pass protection wiz, despite what some people apparently believe.
But like I said, I get it: keeping Asiata was the safe move. The Vikings exposed Pressley to waivers, thinking perhaps he'd pass through and they could sign him back to the practice squad somewhere down the road.
Only problem: the Packers decided to jump on Pressley.
By rule, the Packers must now add Pressley to the 53-man roster.
A great opportunity for Pressley, to say the least. Will the Vikings ultimately regret letting the youngster from New Mexico get away?
In all honesty, Pressley is a long-shot to stick with the Packers. But Green Bay clearly sees something there. They want a longer look.
Ted Thompson has a feeling about Jhurell Pressley. I wish him luck.
This article originally appeared on