Jerrell Freeman Latest Chicago Bears to be Suspended for PED Use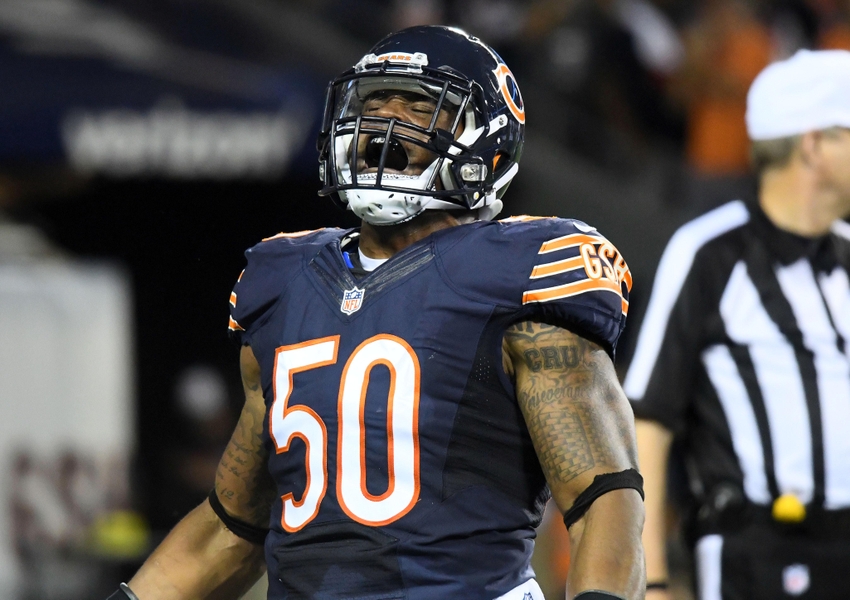 The Chicago Bears announced Monday that LB Jerrell Freeman would be suspended 4 games effective immediately for violating the league's PED policy.
The Chicago Bears announced that Jerrell Freeman will be suspended four games for violating the NFL's policy against performance enhancing drugs. Freeman is the second key member of the squad to be suspended for PED use in a week, the first being Alshon Jeffery.
#Bears LB Jerrell Freeman suspended without pay for the next four games for violating the NFL policy on performance enhancing substances.

— Zach Zaidman (@ZachZaidman) November 21, 2016
Freeman's suspension is just another item in a long list of debacles that sum up the Bears' 2016 season. Injuries, suspensions, and blown leads sum up the Bears season. A season that could have been filled with hope and promise for the future is filled with a disinterested fan base and a team in turmoil. Chicago sits at 2-8 and there is nothing left to do except play out the string and look ahead to free agency and the draft.
Freeman released a statement after his suspension:
While Freeman's statement is better than the one Jeffery released last week, he still threw in the excuse about a prescription drug. Drop it. No one needs to hear about that. If that sentence was absent, the statement would have been exactly what he needed to say.
With Freeman out, expect rookie Nick Kwiatkoski to get the snaps and get an opportunity to prove that he's a future starter at linebacker. Kwiatkoski was a solid contributor when Danny Trevathan missed time earlier in the season.
It's been that kind of year for Chicago. Every time they hit rock bottom, they just keep digging.
Bill Zimmerman is an editor and featured writer for FanSided's BearGogglesOn. Like his Facebook page or follow him on Twitter for more news and interaction.
More from Bear Goggles On
This article originally appeared on