DraftKings Fantasy Football Picks: Best NFL Week 6 Values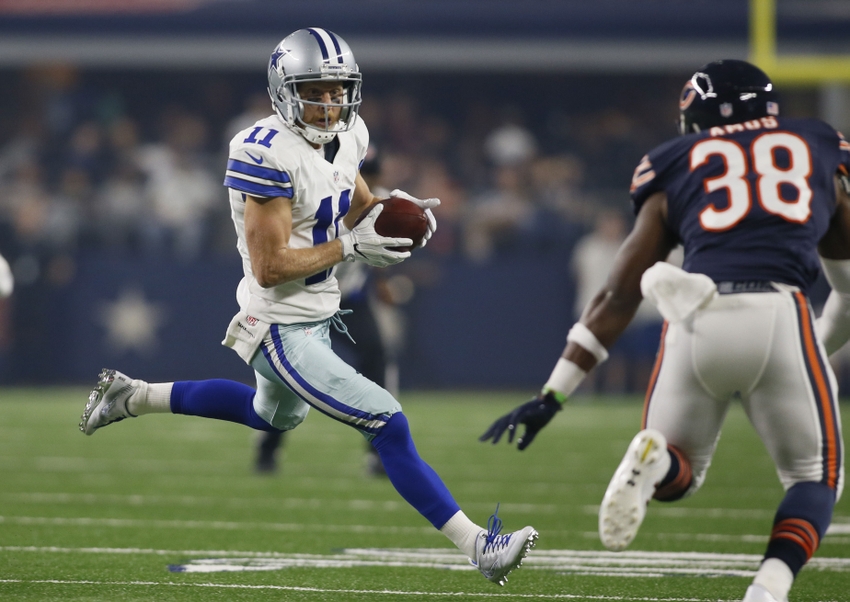 Looking at the best DraftKings value picks at each position for DFS fantasy football in NFL Week 6
There is a great deal that goes into putting together a lineup that puts you in the money on DraftKings or in any DFS fantasy football contest. You have to hit on your stars, obviously. Moreover, you have to find that right balance from top to bottom with your lineup. However, perhaps the most important part is making the right value picks.
When it comes to value picks, what that means is that you're looking for the players who could score up with the players that cost far more than them. Similarly, it also involved players with less name-value than other players at the position.
Essentially, what it boils down to is that finding undervalued players in terms of salary can help win you your matchup or vault you up the standings in a tournament. To help you out with that, we're going to dive into the DraftKings player-pool and try to find those best values.
Going position-by-position (in terms of DFS positions, of course), we'll look at the best values there and briefly touch on why you should consider inserting these players at that price point.
Let's get into it to try and make you a winner. Here are the best DraftKings value picks for DFS fantasy football Week 6.
Quarterback
Derek Carr, Raiders ($6,500): What Derek Carr has been doing this season has been impressive on a weekly basis. The Raiders may well have the best offense in the NFL, but they're in the conversation if not. Carr's arm and connection with Amari Cooper and Michael Crabtree is a big part of that. While the Chiefs defense (Oakland's Week 6 opponent) can create turnovers, they're vulnerable to getting lit up. Carr should be a top-priced quarterback, so this value is tremendous.
Marcus Mariota, Titans ($6,100): Yes, I'm fully aware that Marcus Mariota has largely been disappointing this season, not living up to preseason expectations and all. However, he finally started finding the end zone last week. Now he has the Browns defense without Joe Haden to go up against. Give me all of the second-year quarterback.
Dak Prescott, Cowboys ($5,900): Though it took him a while to throw his first career touchdown pass, Dak Prescott is rolling now. And considering that the Packers have a great run defense, the rookie QB might have the ball in his hands a bit more than usual. The Green Bay secondary remains banged up and I like the Dallas youngster to dice them up.
Brock Osweiler, Texans ($5,400): Brock Osweiler hasn't done much to inspire confidence this season. That being said, the Colts defense is even less inspiring. I think that the Texans quarterback is able to have his best game of the season and really tear the Colts up—something that defense is accustomed to.
Running Back
Lamar Miller, Texans ($6,500): Speaking of the Texans playing the Colts, Lamar Miller remains very good at this whole moving the ball thing. So when he's going to be playing an Indy defense that couldn't stop a slow high-school fullback, I think that his combination of ground game and receiving game is going to result in him have a day worth well over his $6,500 valuation.
Jordan Howard, Bears ($6,200): Jordan Howard has been the rookie sensation coming out of nowhere for the Bears this season. He runs with power and does it well. The Bears have a matchup with a shaky, young Jaguars defense this week. While I think Jacksonville will look their best all season, Howard should still have success.
Ryan Mathews, Eagles ($4,900): There's a risk here in that Doug Pederson might punish his running back for a costly late-game fumble last week. However, Mathews still looks like the feature back and the Redskins are atrocious at defending the run. I think Mathews could be in store for a game that has him as a top-10 running back in DFS scoring.
Jalen Richard, Raiders ($3,800): Another risk here, but Latavius Murray has already been ruled out for the Raiders. That leaves Jalen Richard and DeAndre Washington splitting the work in the backfield. Though timeshares are a bear to deal with, Richard has been explosive and one big play could make having him in the lineup worthwhile.
Wide Receiver
Doug Baldwin, Seahawks ($6,500): Russell Wilson finally seems to be coming into his zone in 2016 (before their bye, at least), which is great news for Doug Baldwin. Baldwin set a torrid pace at the end of last season. When Wilson is on, that's going to be a consistent trend to follow. As the Seahawks face a still-too-soon-to-trust-them secondary in the Falcons, Baldwin could have a big day at the yard.
Sammie Coates, Steelers ($4,700): There's a chance that Sammie Coates is out due to a finger/hand injury in Week 6. However, he says he's going to and we have to go by his word. Coates is an absolute burner that can torch players down the sideline and come up with monster touchdowns. Against the porous Dolphins, he'll more than have a chance to do just that.
Cole Beasley, Cowboys ($4,400): Especially with Dez Bryant out, Beasley has been the favorite target of Prescott. Frankly, he's too good of an option catching too many passes in a great offense to pass up. It might not be 70-yard scores, but it'll result in fantasy production well over his valuation.
Cameron Meredith, Bears ($4,100): Here's a flyer that's, well, not much of a flyer. With Kevin White out, Cameron Meredith seems to be the Bears No. 2 receiver. He put up the numbers to back that up in his last outing. Though I again think the Jags play well, Meredith might have opportunities to produce still.
Tight End
Delanie Walker, Titans ($5,500): Though it's not the best value, Delanie Walker has a great chance to end up as the best tight end in Week 6 in terms of fantasy production. The Browns are horrible at defending most things. However, they're particularly bad when it comes to stopping opposing tight ends. With Mariota hitting his rhythm and Walker being one of the best tight ends in the game, this could be a monster day for him.
Jimmy Graham, Seahawks ($4,900): Remember my dubious thoughts on the Falcons defense. Those haven't gone anywhere in the past minute. Graham has started to look like the New Orleans version of himself, putting up big numbers. Against a weak Atlanta defense, that could mean a monster day for the star tight end.
Coby Fleener, Saints ($3,500): Everyone has been burned by Coby Fleener at one point or another. It's a given at this point. However, Brees is going to air it out in the dome against a struggling Panthers secondary. I think we could see Fleener open downfield quite a bit and his numbers should be quite impressive as a result.
Jesse James, Steelers ($3,000): Ben Roethlisberger loves looking for Jesse James in short-yardage red zone looks. Though he's not going to be a volume monster, he is going to make plays and could wind up with a score or two. That's well worth $3,000 if you're looking to save.
Defense/Special Teams
Lions ($3,000): Frankly, I really don't think this Lions defense is all that great. However, they created turnovers and showed flashes of high-quality play against the Eagles last week. In Week 6, it's the Bears coming to town. Though Hoyer and Howard have played well, there are going to be chances to create turnovers and make plays for the Detroit defense. In front of the Ford Field crowd, that's what I think they ultimately end up doing.
Texans ($2,900): I've said before that I think a drop-off is coming for the Texans defense. However, they looked great against a poor and/or depleted offensive line last week. They get that same type of matchup up front this week as they take on the Indianapolis Colts. That Indy offensive line has been getting Andrew Luck mauled all season and it should happen again, which is good news for those looking at a cheap defense.
Ravens ($2,600): This is by far the riskiest defensive play of the much, which their value would indicate. There's no doubt that the Giants offense has weapons and firepower. Moreover, the Ravens defense is inconsistent most times out. However, I think the G-Men are broken right now and I don't think that's going to get fixed against a team like Baltimore.
This article originally appeared on