UNC Basketball: Top Ten greatest Duke Villains
Brandon Griffin/FanSided via Keeping It Heel

Fansided
With the first North Carolina/Duke game this week, who are the Ten Biggest Duke Villains?
What do you think of when you think of Duke?
Do you think of great championship basketball?
No of course not. You read articles on Keeping it Heel.
Instead, you think of dirty plays, aggravating players, and a coach in a suit who meanders the sidelines waiting to make his next move. In short, if you are like me and most Carolina fans, you think of Villains.
So with it being the week of the first Duke-Carolina game of the season, here are 10 villains from Durham or the 10 Duke guys I detest the most.
Note: Coach K did not make this list as he is a coach and not a player. Though continue to feel free to vilify him just as equally.
Villain # 10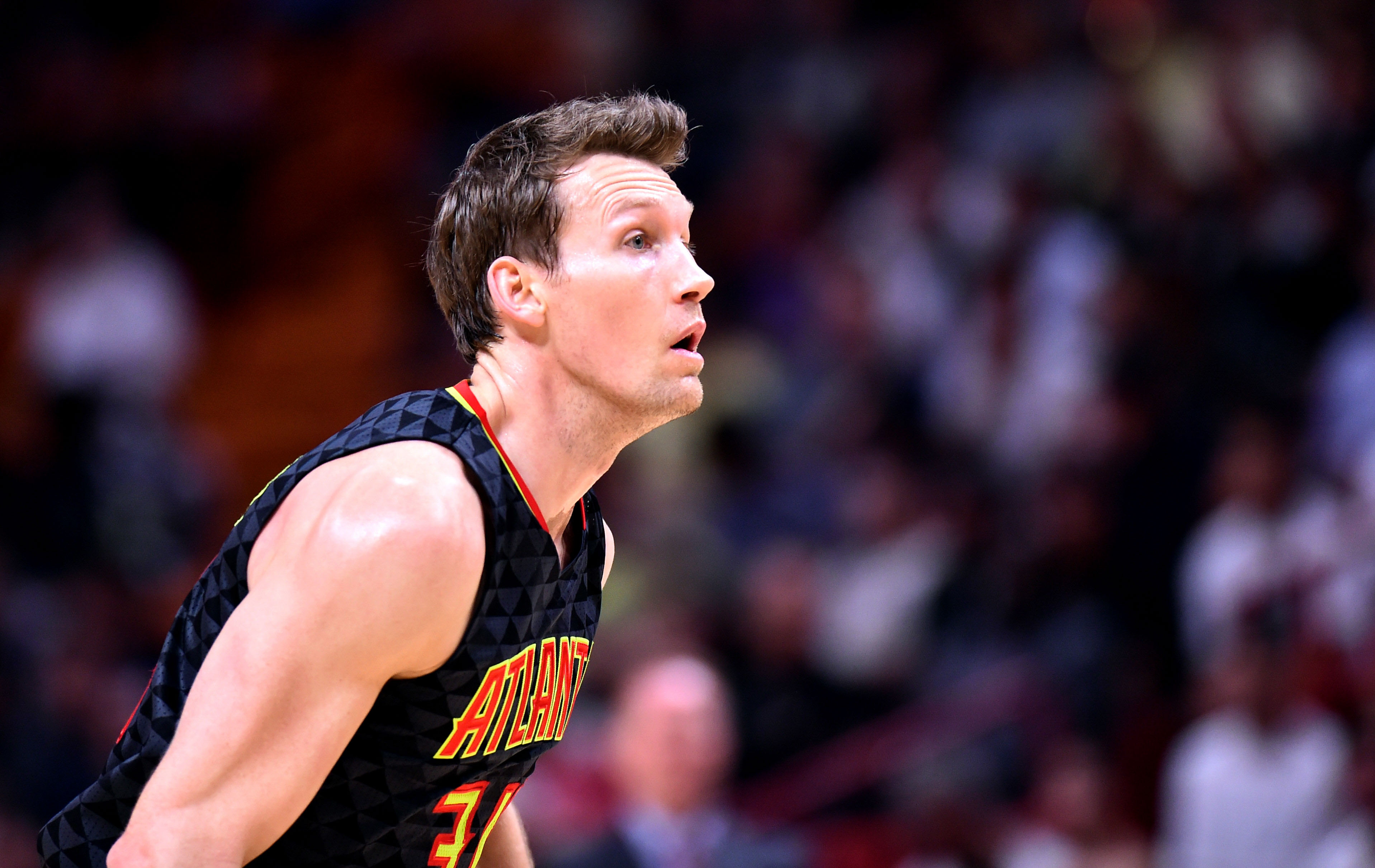 10
Mike
Dunleavy
(1999-2002)
I never understood how Mike Dunleavy Jr. was any good. Until I realized he was constructed in a lab. Look at the dude, no emotion whatsoever. I believe the guy has to be a robot. For the most part though Dunleavy Jr. was more remembered for being the son of Mike Dunleavy Sr., who was head coach of the Blazers at the time. In fact I had completely forgotten about Jr. until he got traded to the Atlanta Hawks and realized he should make this list.
Villain # 9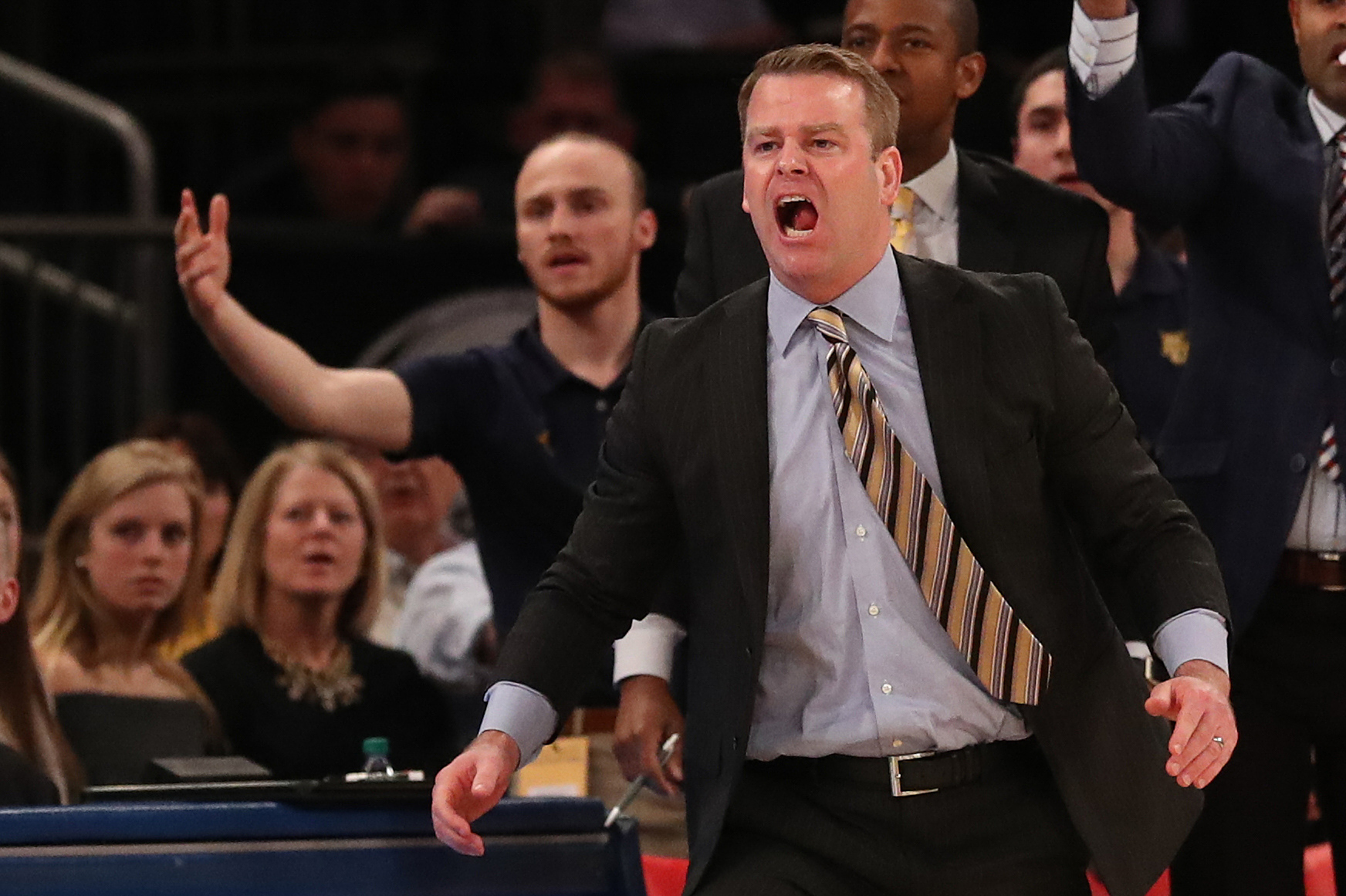 9
Steve
Wojciechowski
(1994-1998)
Maybe it was the fact that no one could pronounce his name. Maybe it was the fact that even though he was 5-foot-11, he seemed like he was 5-foot-3. Maybe it was the fact that he pestered the snot out of opponents. I don't know, but a top 10 Duke Villains list has to have Wojo on it. From his clean cut look to his slamming his hands against the floor, Wojo was annoying and it worked, which might be the biggest frustration of them all. The Former Defensive Player of the Year went from annoying Carolina fans from the court to annoying them from behind the bench, meaning he was a pest for all Tar Heels for a good 20 seasons. Only Coach K can top that.
Villain #8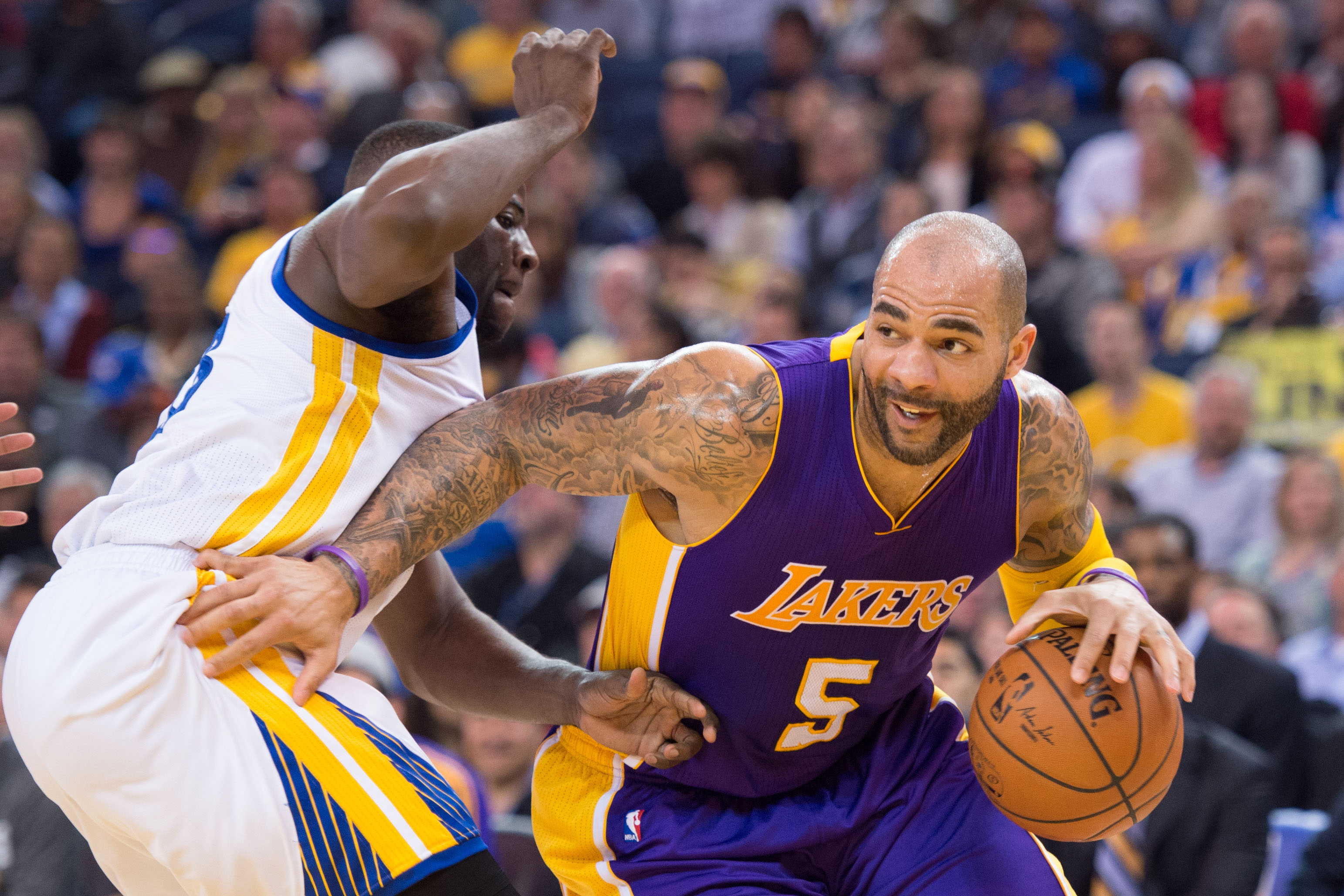 8
Carlos
Boozer
(1999-2002)
Carlos Boozer was a bully on the court. He constantly got rebounds and made life difficult for any Carolina big man. Carlos did help inspire one of my favorite chants while at the Hill though…"If you want to be a loser, be a boozer." His
free agency trickery
early in his professional career only further solidified him on this list as a snake in the grass.
Villain # 7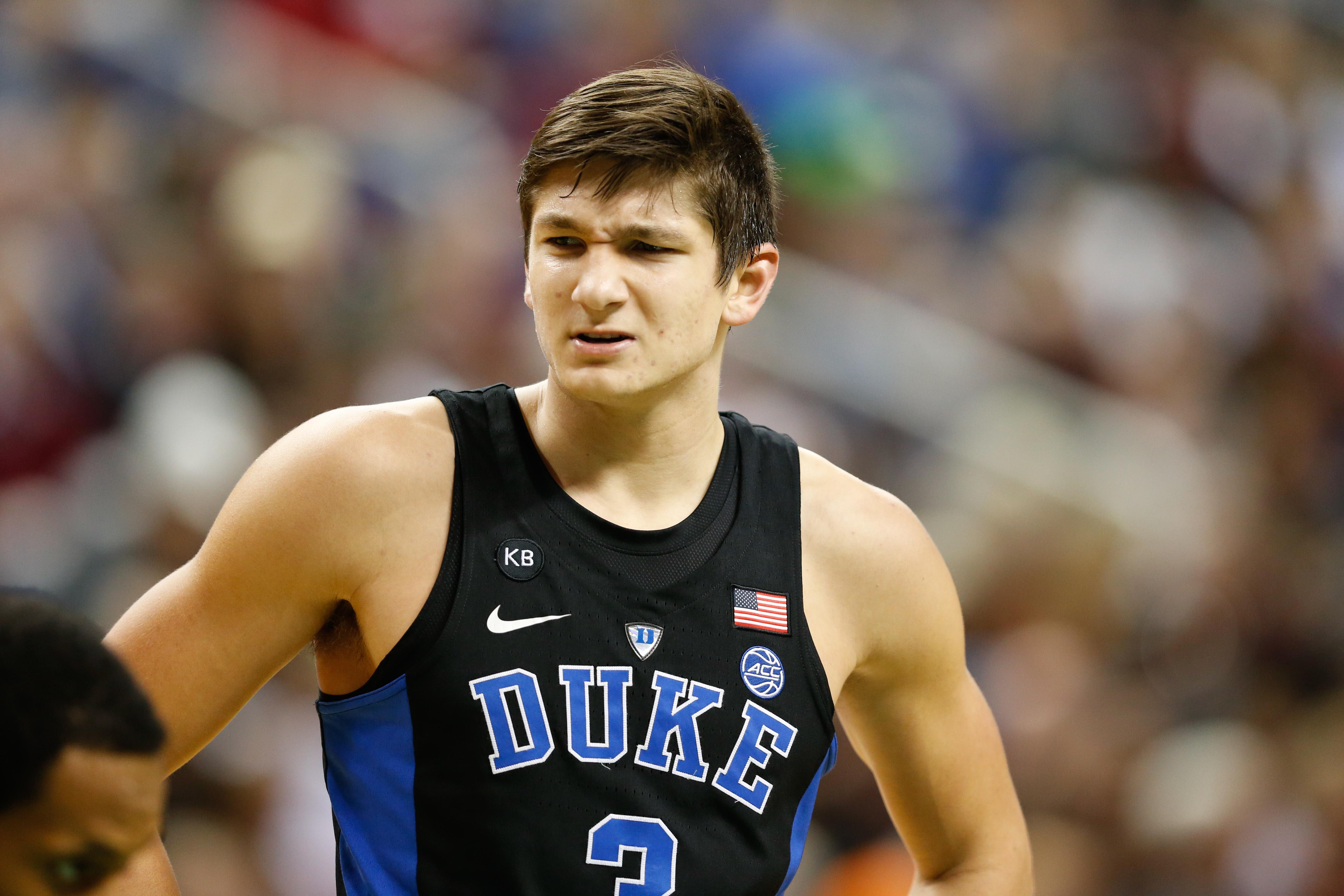 7
Grayson
Allen
(2014-Present)
Maybe you detest Allen more than seventh. I can't totally blame you. The Mad Tripper always seems to find a way to make news for himself in a not so positive way. He just isn't wired right. Whatever is instinctual for an average person to do, Allen does the exact opposite. Does this make him a bad person? Well yeah, when he is intentionally tripping guys because he can't handle his emotions. Should he have been punished far worst than he already has? Of course. However there are two things to take from Allen. One he seems to have no friends. I have said this before, but have you noticed not a single player has come out and supported him? Not even his own teammates. Two he is a time bomb waiting to happen and for Duke that could cost them a championship. Which for Tar Heels fans is the best news of all.
Villain # 6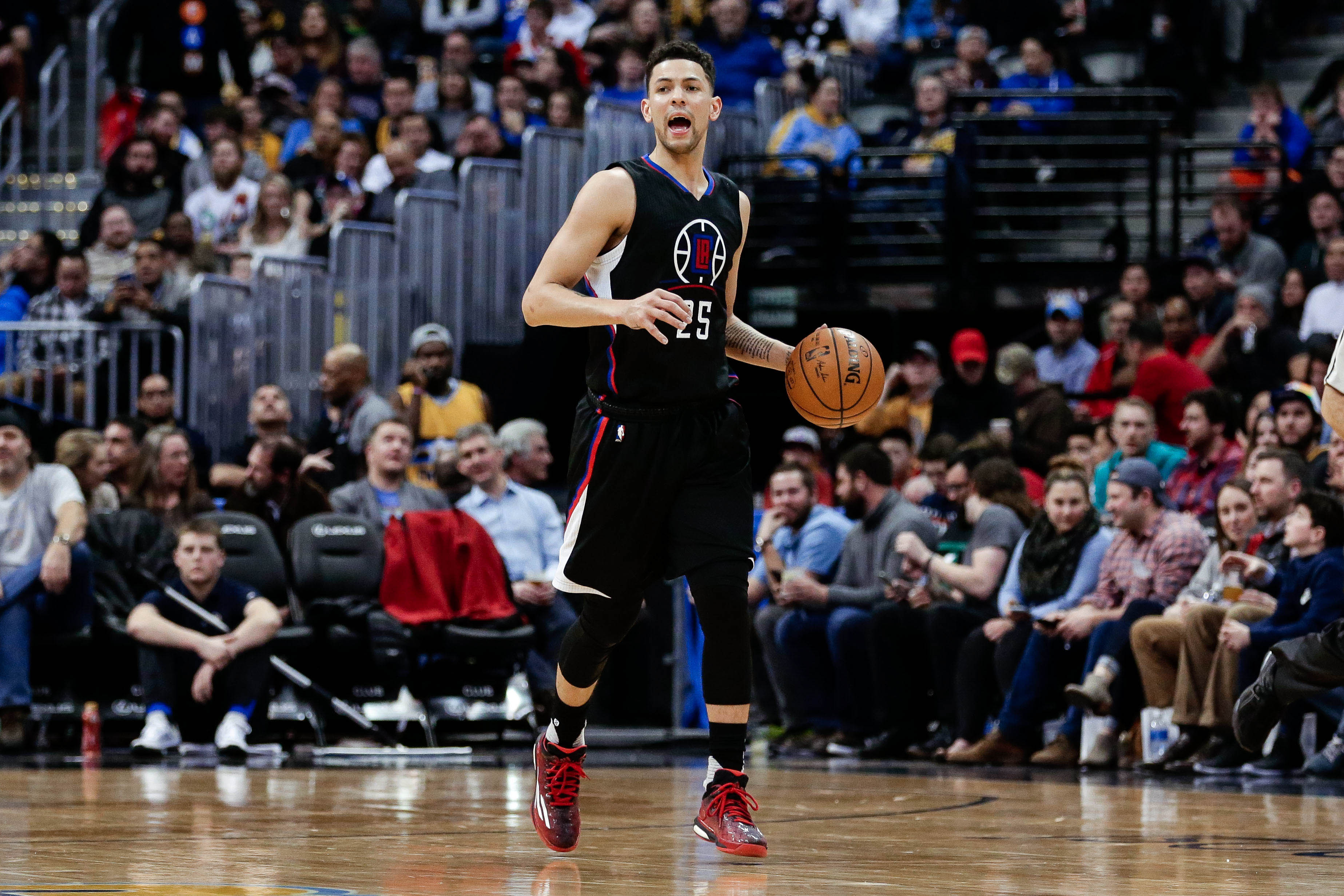 6
Austin
Rivers
(2011-2012)
Austin Rivers made this list before he even stepped on campus. After committing to Florida late his senior year he was asked about the UNC/Duke rivalry. Here is
what he said
"I don't think it's much of a rivalry right now because UNC's not better than Duke, nowhere near in my opinion. Until UNC can start winning some games, I don't think it's much of a rivalry. I don't think it's a rivalry. They have to do something first. Duke's done their share — I don't know about UNC."
Yeah, didn't get any likes from me either. Then he went out and hit a three at the buzzer to beat UNC at home (Yes, Tyler Zeller you still didn't step out on a player who couldn't hit a layup). Point proven right? It was until UNC went to Duke and crushed the Blue Devils by 18. Sorry Austin go cry us a River. The fact he is one of the worst rookies ever in the history of the NBA was only the icing on the proverbial cake. It is also enjoyable that the only team that wants him is coached by his dad.
Villain # 5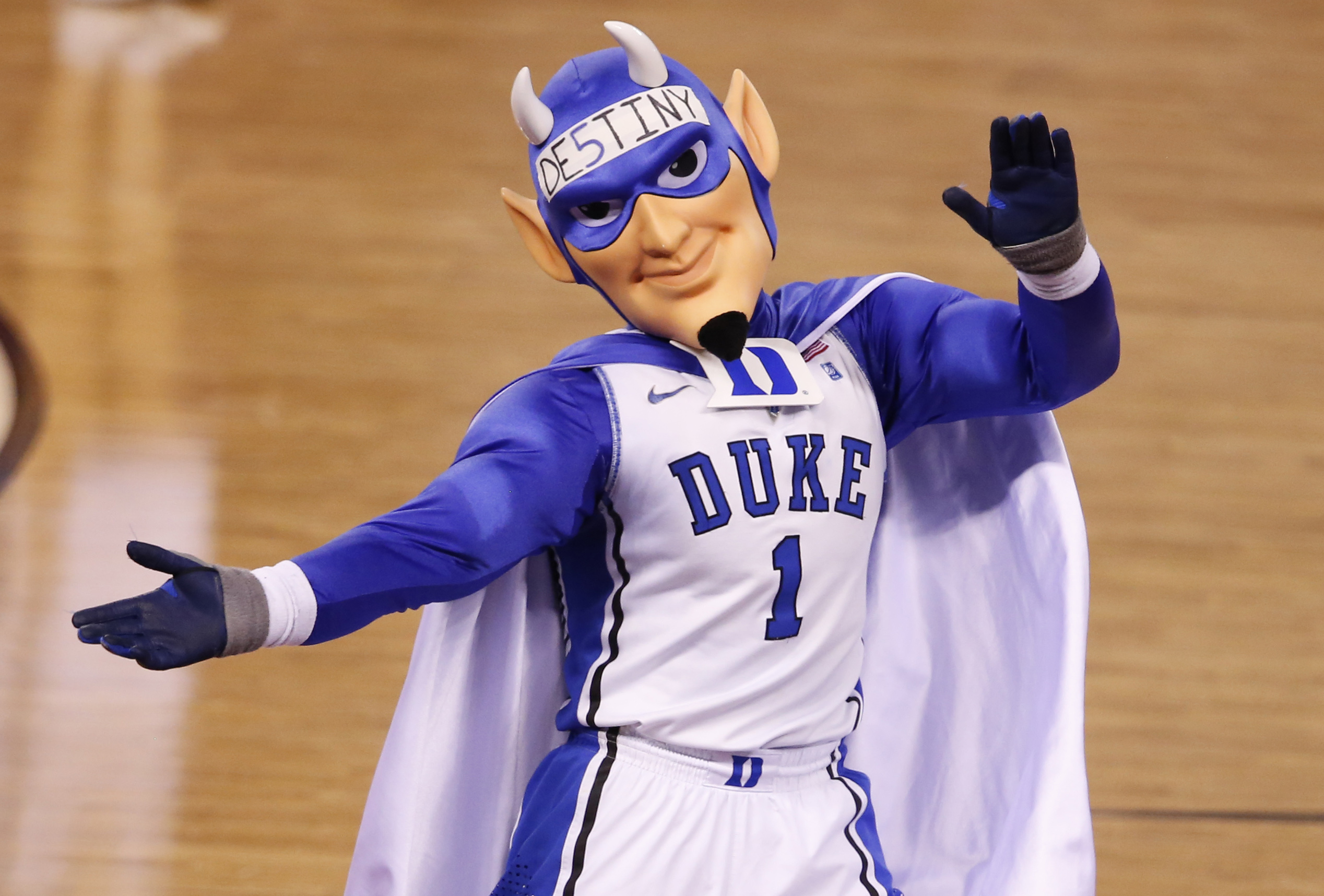 5
Christian
Laettner
(1988-1992)
I know. I know. How can Laettner be only fifth. The dude is considered by some the epitome of all things evil at Duke. He was a total jerk. He stomped on a guy's chest for crying out loud. He was slow and lanky and never should've been any good, yet he was. I hear you, I do. Two things. One that was a long time ago. Two, not to date myself too much, Laettner was sort of before my time. When he was doing all that stuff I was in elementary school living in Atlanta. I get why you detest the man. I particularly get why Kentucky fans vomit at the mere mention of his name. But for me, he is fifth. I am not saying I like the man, I just can't stand the next four guys more.
Villain # 4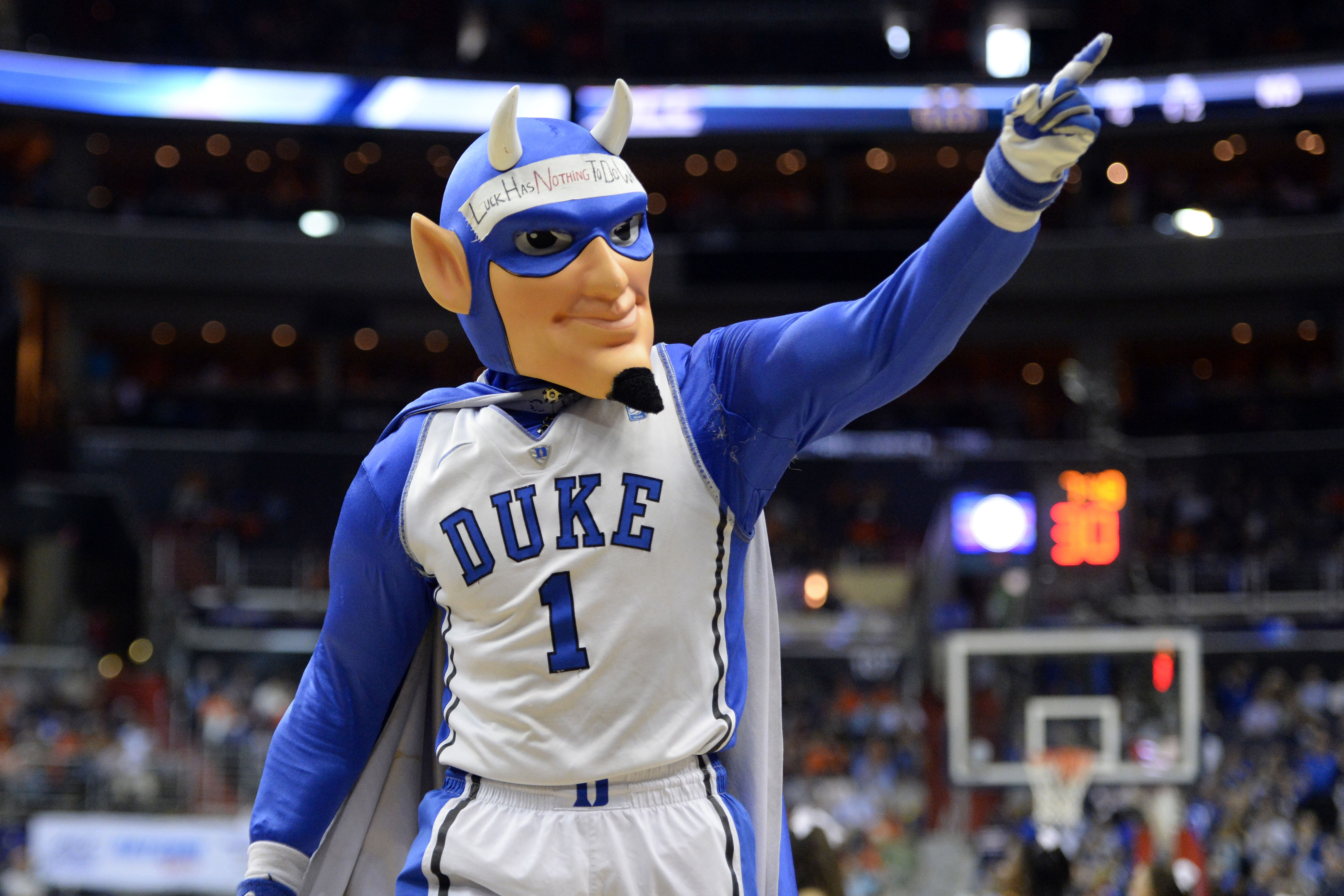 4
Daniel
Ewing
(2001-2005)
For me, Daniel Ewing is the opposite of Christian Laettner. If anyone is going "who?" I can't blame you, Ewing for most is a completely unforgettable player. For me, etched in my mind forever. The year was 2004. I was a senior at North Carolina. Middle of the season was the UNC Duke game at Chapel Hill. My original tickets were second level. One of my friends traded me riser seats because his girlfriend didn't want to stand for four hours. I would've dumped the girlfriend, but I wasn't complaining. I took my little brother and it was an amazing game. Rashad McCants hit a three pointer to send it into overtime. I was hugging people I had never met before and it was awesome. Chris Duhon hit a layup with 6.5 seconds left and Melvin Scott's three at the buzzer fell just short. This is when Ewing forever etched himself in my brain. Duhon, who hit the game winner, walked off like a pro. Ewing ran to the student section, flung out his arms and tongue and just riled in it. We couldn't stand him. It is the only time I have ever told someone to meet me in the parking lot. He didn't show, but I was angry enough to pound the dude. Yes Laettner is a bad guy, but Ewing is my own personal villain.
Villain # 3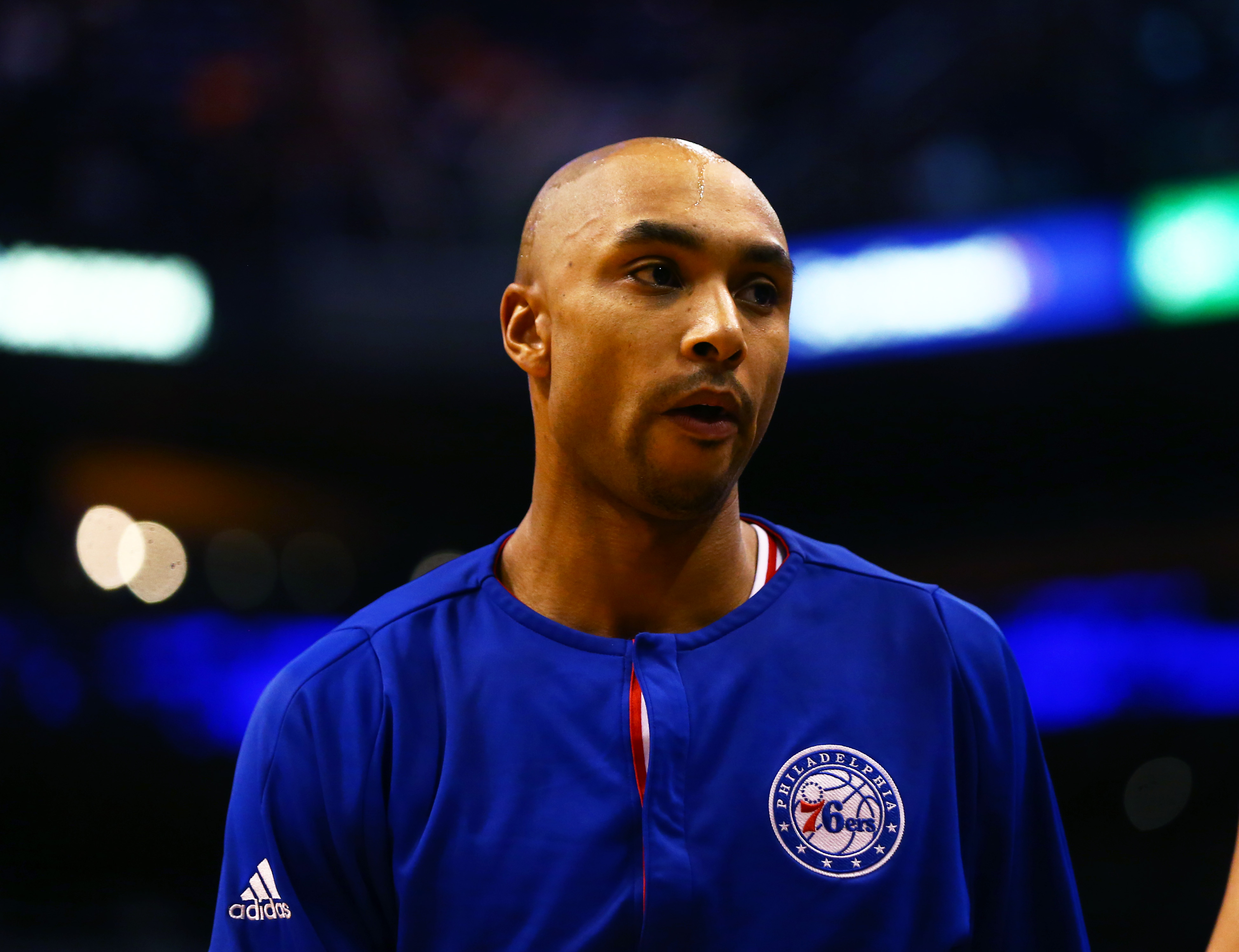 3
Gerald
Henderson
(2006-2009)
Gerald Henderson will always be known as the guy who elbowed Tyler "Psycho T" Hansbrough in the face. Was is an accident? History would say yes, though Carolina fans may feel differently. The event in question happened in a game that UNC had already won. With 14 seconds left and the Blue Devils down 12, Tyler missed a free throw and got his own rebound. As he went up for the lay in, Henderson jumped out of nowhere and laid a killer elbow to Psycho T's face. Blood was everywhere and as Tyler laid their on the ground in pain, fans were concerned. He got up pretty quickly and walked off, but Henderson joined the ranks of Laettner and such. Henderson and Tyler played against eachother all four years. Tyler was 6-2 in those games including 4-0 at Duke. Maybe that's why he hit him. It was the only way Gerald could beat Hansbrough.
Villain # 2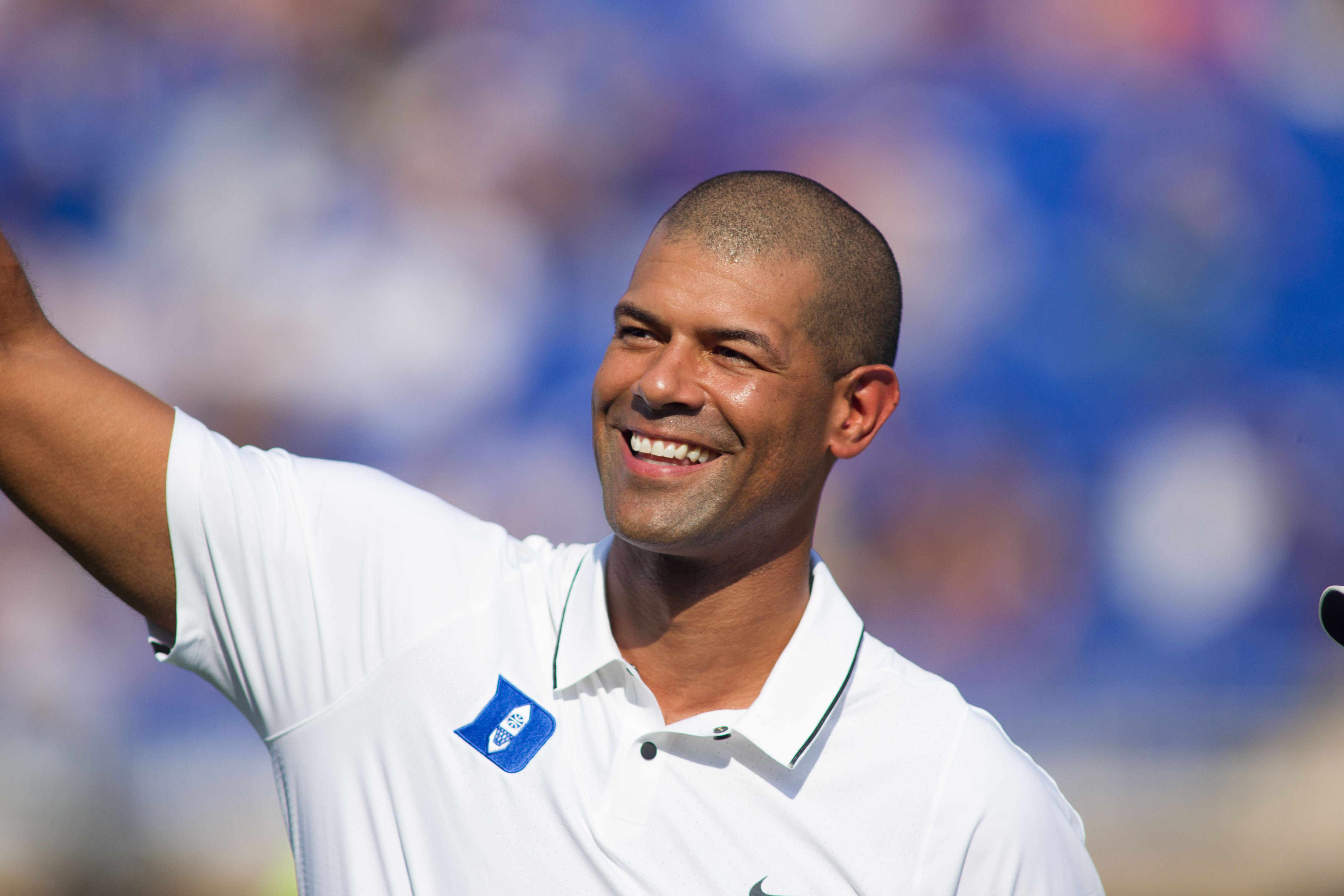 2
Shane
Battier
(1997-2001)
Shane Battier never seemed to get into foul trouble. The NCAA's all-time leader in charges drawn (I am assuming this) seemed to always be in the right place in the right time not to draw a blocking foul. This made him absolutely frustrating as he always stayed on the floor. The only time I ever saw him foul out was in the final seconds of a loss to UNC at Duke. He probably never picked up a foul again as Duke found a way to win the national championship that season. In addition to never fouling out he also was named National Player of the Year. I have never liked Battier, even in the pros. The fact that he had such a long career only angered me more. When he won the title with Miami and was a key cog, it only made the distaste worst.
Villain # 1
For as long as I live JJ Redick will hold the title of number one most detestable Duke player of all-time. The three point sniper just had a bravado to him that honestly I will never like. He was cocky and the worst part was he was good. Really good. National Player of the Year good. Record breaking, jersey retiring, All-time Duke great good. And I despised him for it. He is one of the few guys I would not have minded if someone has knocked down when he kicked his leg out taking one of his ACC record three point shots. Honestly the only thing I could tolerate about him was that he would disappear into the NBA abyss. The fact that he didn't angers me even more. Daniel Ewing had a one time invitation to meet me in the parking lot. JJ Redick has a lifetime "if i meet you I am punching you in the face" membership. Congrats JJ you'll always be number one with me.
Well that concludes my list of the top 10 Duke Villains. Of course lots of other classic villains couldn't make the cut. However, that is what happens when a team is coached by the same super-villain mastermind of All-Time for the past 37 years. Whoever replaces Coach K will surely have some rather large demonic boots to fill.
What did you think of the top 10 Villains? Is someone missing? Should others be higher or lower? Let us know in the comments below.
More from Keeping It Heel
This article originally appeared on