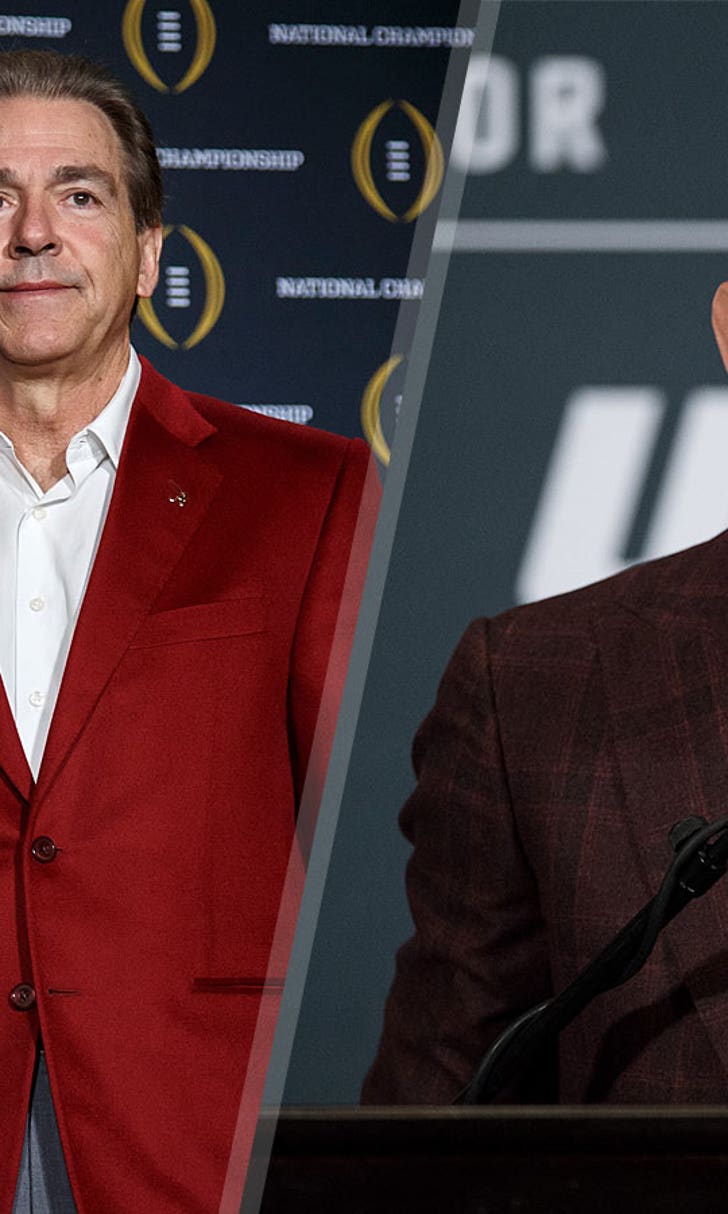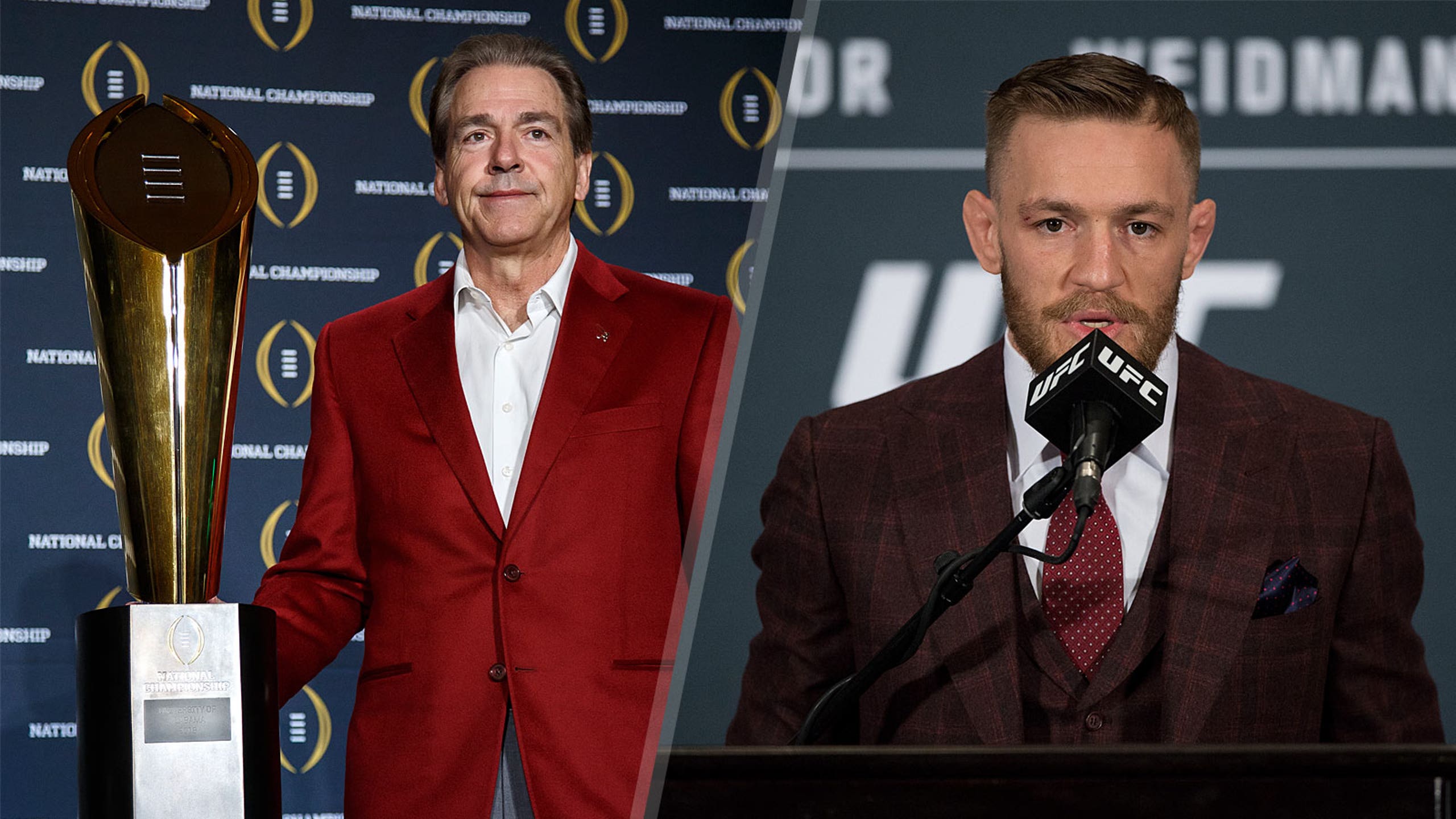 Nick Saban quoted Conor McGregor to get Alabama ready for battle
BY Damon Martin • January 14, 2016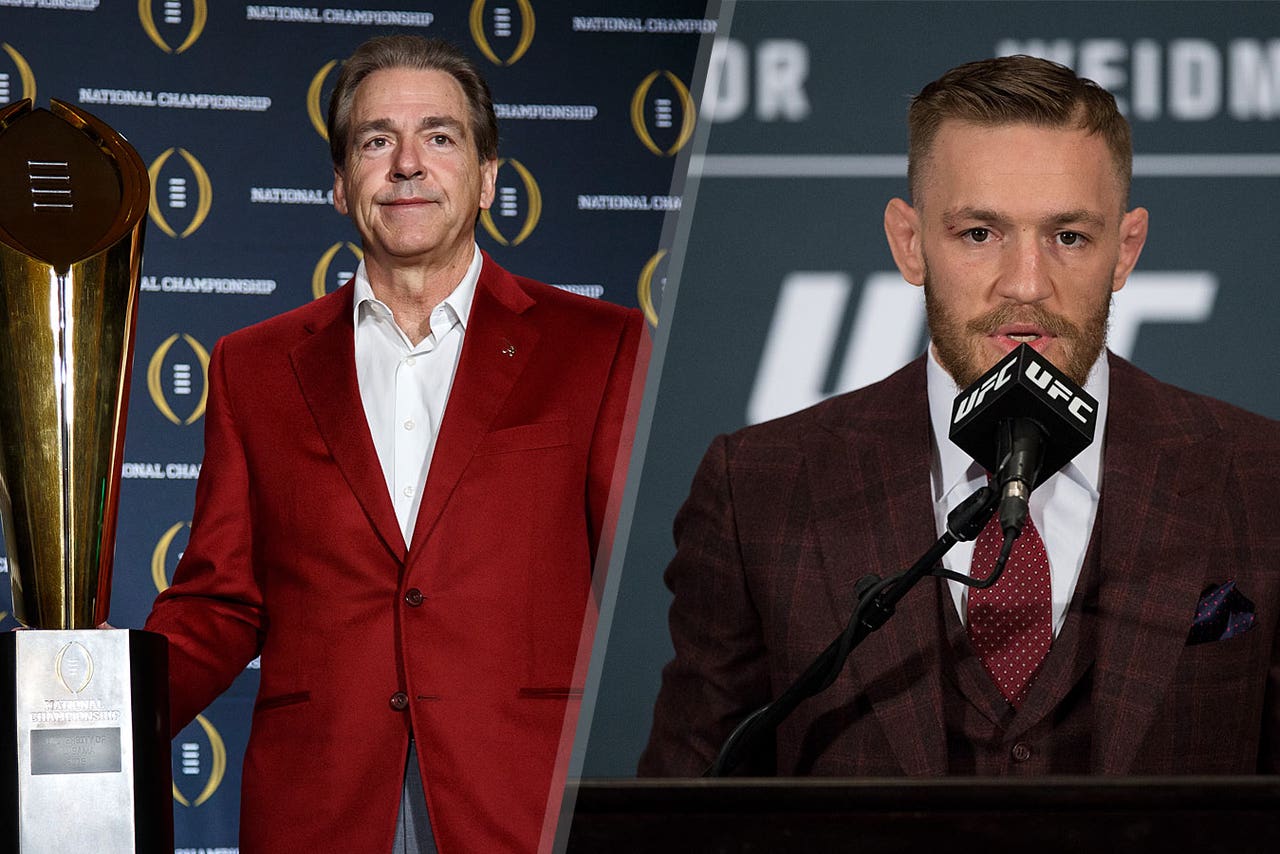 Conor McGregor has uttered more than a few memorable phrases during his time in the UFC, and Alabama football coach Nick Saban used one of them to fire up his team before his Crimson Tide played Michigan State in the national championship semifinals on New Year's Eve.
According to SEC reporter Kaylee Hartung, Saban used the UFC featherweight champion's signature words about the Irish fighters in the UFC to get his players ready for battle.
"We're not here to take part — we're here to take over."
Saban used McGregor's words to get his team ready before they walked through the tunnel onto the field and it clearly worked because the Crimson Tide pasted the Spartans with a 38-0 shutout.
Alabama then went on to beat Clemson to win the national title on Monday.
Considering there's no such thing as American football in Ireland, McGregor may not even know who Saban is, but he'd be proud to know that his words are being used as inspiration for sports teams around the globe. 
---
---