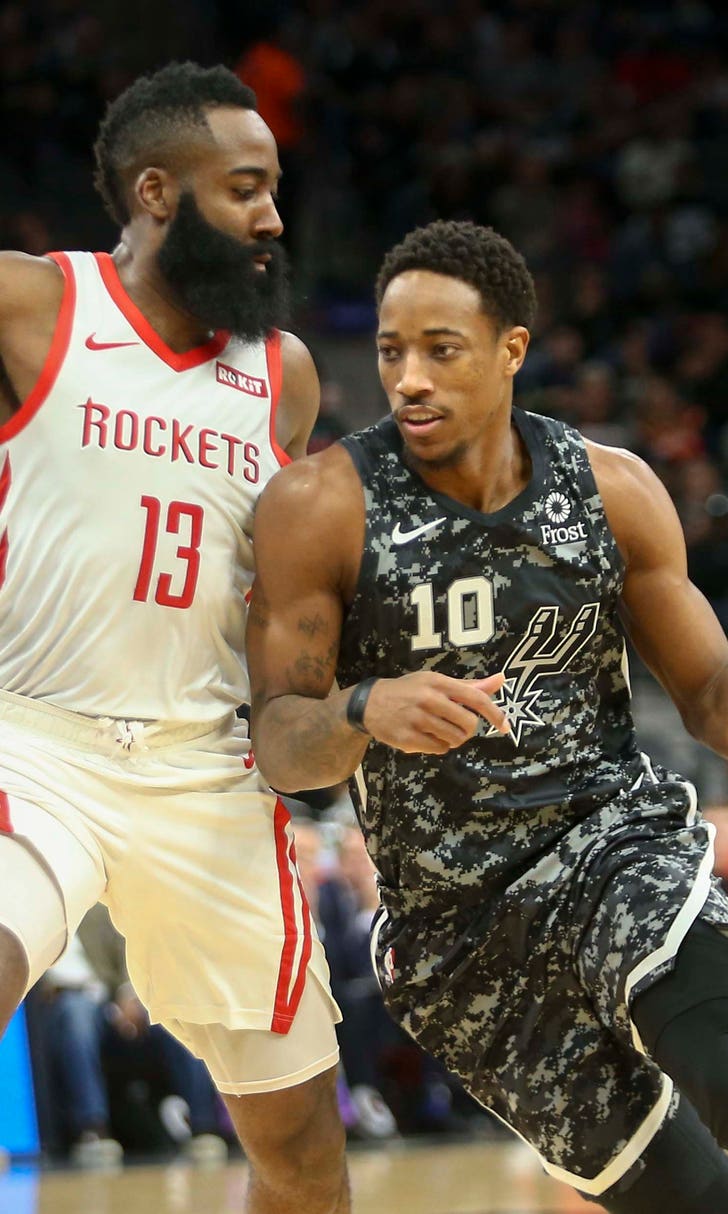 Spurs seek 15th straight victory over Kings
November 12, 2018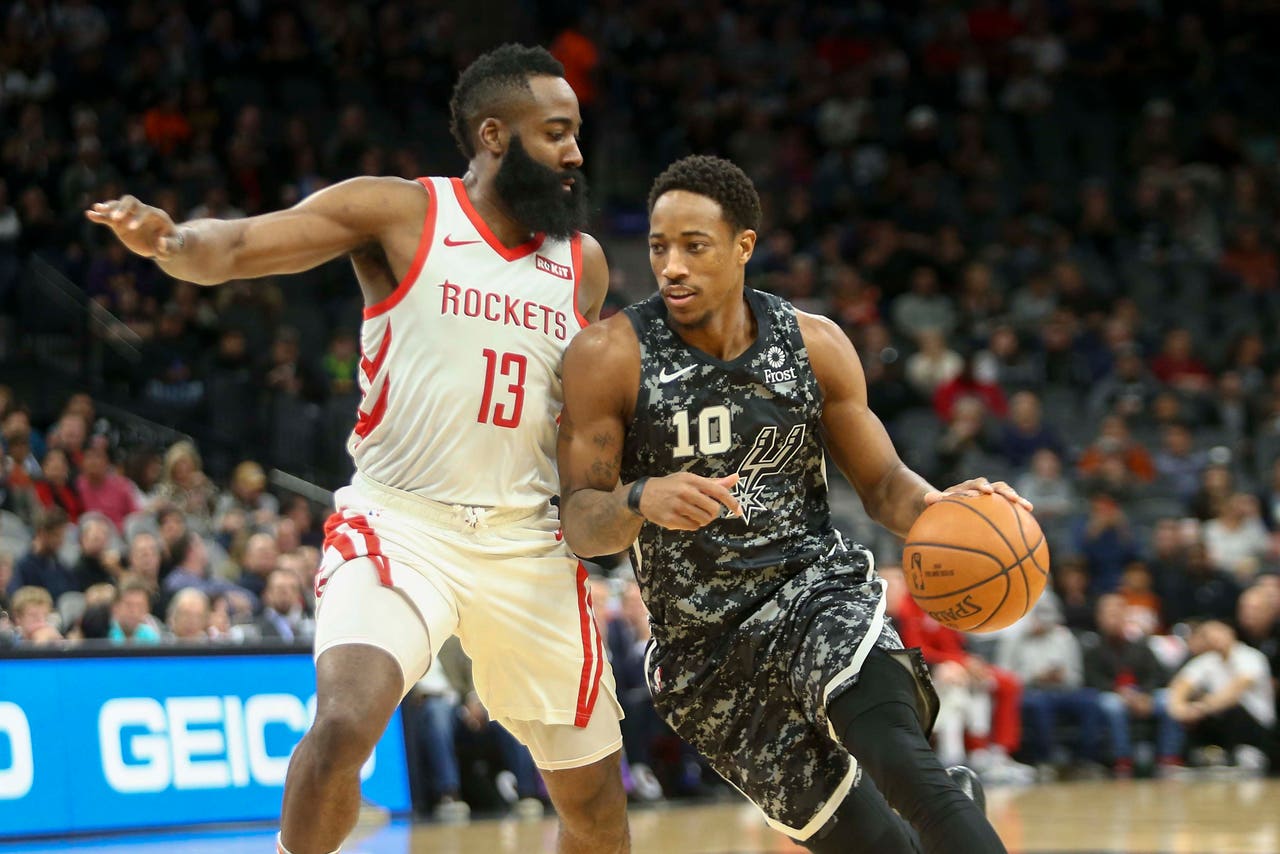 SACRAMENTO -- The San Antonio Spurs hope to write another chapter in one of the NBA's most lopsided rivalries when they visit the Sacramento Kings on Monday night.

The Spurs have beaten their Western Conference rivals 14 straight times, including seven in a row in Sacramento, dating back almost exactly four years to a 94-91 Kings home win Nov, 15, 2014.

San Antonio has mastered its opponent with suffocating defense, holding the Kings to 105 points or fewer in all 14 games of the winning streak.

The Spurs seemed to have lost their defensive magic this season when they allowed 106 or more points in each of their first six games.

But they have since tightened the defensive screws, limiting four of their last five opponents to 95 or fewer, including Houston in a 96-89 Spurs home win Saturday.

Meanwhile, the Spurs hope to get one of their most explosive offensive weapons back for the opener of a three-game trip.

Rudy Gay told reporters Sunday he believes he has finally proven himself healthy enough to return from a three-game absence because of a heel soreness.

"I pushed him and he pushed me, and ultimately he wins 99 percent of the time," Gay said of trying to talk coach Gregg Popovich into an earlier return. "I just want to be out there. I like being around the guys. I feel like that's a big part of a team, just camaraderie. That's just how I am. I've always been like that."

Gay averaged 19.3 points in four seasons with the Kings before leaving as a free agent in July 2017.

He contributed seven points to a Spurs win last December in his only previous homecoming.

The Kings will be concluding an attention-gathering, four-game homestand that already has featured visits from Kawhi Leonard and LeBron James with their new teams. Both aided in winning efforts.

In between, Kings newcomer Nemanja Bjelica enjoyed a reunion night of his own when he contributed 14 points and eight rebounds to a 121-110 victory over his old team, the Minnesota Timberwolves.

Bjelica left the Timberwolves in the offseason after spending his first three years with the club.

He admitted after the win that not all 82 games are alike.

"Before the game, I told you this game would be like every other game, but I was wrong," he declared. "Maybe I was too emotional, but I had to erase this (feeling) that I had in my stomach."

Scoring might have been a problem for the Kings in the past, especially against the Spurs, but it hasn't been an issue this season. Sacramento ranks ninth in the league in scoring at 115.3 points per game after finishing last a year ago at 98.8.

A key to the sharp rise is the improved play of point guard De'Aaron Fox, who last season as a rookie averaged 11.6 points while shooting 41.2 percent from the field and 30.7 on 3-pointers.

This season, those figures are currently 18.7, 49.4 and 41.0, respectively.

 


---
---