Short Hops: Braves starting rotation review/preview
October 31, 2015

FOXSportsSouth.com's team of Braves writers are taking a look back at 2015, position by position, and breaking down what we know heading into what figures to be another busy offseason. Next up, starting pitching.
151: The Braves received 151 starts from pitchers under the age of 25 this past season, the highest single-season total in MLB history. For comparison, the youth-infused 1989 and 1990 Braves teams posted 123 and 120 under-25 starts, respectively, which were the previous franchise highs.
6: Braves starters posted a combined 6.0 WAR over the course of the 2015 season, tied with the Diamondbacks for the 28th-worst value in baseball. That mark also undercut the franchise-worst starters' WAR, set in 1985, since the team relocated to Atlanta.
24: Shelby Miller pitched well but suffered through a franchise-record 24 straight starts without earning a win. Miller snapped the streak in his final outing of the campaign, pitching eight scoreless innings to enter the offseason on a high note.
Starting pitching depth is the most promising aspect of the franchise's rebuilding effort, and if there's one area the team can afford to show some patience it's the rotation.
After failed veteran experiments Eric Stults and Trevor Cahill, the staff was headlined by 24-year-olds Shelby Miller, Julio Teheran and Alex Wood and backed by rookies Matt Wisler, Mike Foltynewicz, Manny Banuelos, Ryan Weber and Williams Perez. Wood was a major piece in the Braves-Dodgers blockbuster trade deadline deal involving Hector Olivera, but there are a variety of high-ceiling pieces left to choose from.
Outside of Miller and Teheran, each of whom wrapped up rotation spots long ago, 23-year-old Matt Wisler's strong September, including just four earned runs allowed in his final three starts, should keep the former top prospect in the starting mix. That leaves two spots open for the likes of Foltynewicz, Banuelos, Weber, Perez, veteran Mike Minor and the team's Minor League Pitcher of the Year, Tyrell Jenkins — and that's if the team doesn't make an offseason move. There are other young arms that could enter the conversation over the course of the 2016 season, but many of the farm system's top arms are at least one season away due to age and/or injury.
The organization has made a habit of searching for low-cost veteran arms to shore up the back end of the staff over the past few years — Stults, Cahill, Aaron Harang and Freddy Garcia come to mind — but this might be the year to divert away from that strategy. There's simply no need. This Braves team is not one decent pitcher away from contending. This remains a rebuilding process, and for every inning given to a veteran spot starter it takes away opportunities from the likes of Foltynewicz or Jenkins.
(In terms of the team hitting the trade market or looking at one of the high-priced free-agent stars like David Price or Johnny Cueto, keep in mind that an expensive long-term contract, by definition, will eventually block one of the team's 10-plus top-tier pitching prospects. That could create a scenario where the Braves are willing to flip some of their prospects for a bat down the line, but that's not exactly the route they've geared up for.)
The Braves have already made the leap and hit the reset button, and they are now overflowing with pitching prospects. There needs to be some faith that they've made the correct decisions with those arms.
Trading Alex Wood came with its fair share of risks. Not only did the Braves part with one of the most consistent young starters in baseball — his 6.8 WAR since the 2013 season is the fourth-best mark among qualified under-25 MLB starters, sandwiched between Julio Teheran and Shelby Miller — but they traded their only proven left-hander on the roster.
At the time of the trade, lefty rookie Manny Banuelos was just five starts into his career. He dealt with injury issues and production concerns down the stretch. Veteran Mike Minor has not been a productive MLB pitcher since his strong 2013 season, and he was sidelined by injury throughout the 2015 season. The front office has expressed optimism, but he's a health risk and there's no guarantee he can return to top form. Left-handed prospect Max Fried, the primary piece in the Justin Upton trade, is the only other realistic option, and he's making his way back from Tommy John surgery.
There were times last season when the Braves employed an all-righty rotation, but that's far from ideal.
The obvious organizational hope is for Banuelos to come back healthy and challenge for a spot in spring training. Then there's Minor, who will be owed at least 80 percent of his $5.6 million in arbitration. Minor's situation harkens back to the Brandon Beachy situation (another former Braves arm that could not regain his form after battling injuries), but the fact that Minor is a southpaw makes it that much more difficult to let him walk. If the front office believes Minor's good health, do not be surprised if they ignore the cost and keep him — if only for insurance purposes.
If the front office makes a move in free agency or on the trade market, chances are it's a left-hander. Bonus: If Banuelos and Minor are healthy, it will give Atlanta that many more options to shore up its problematic bullpen.
The past two seasons have been anything but consistent for Miller and Teheran. Before Miller enjoyed a breakout season under Roger McDowell's tutelage, he sputtered through a sophomore slump in St. Louis. Julio Teheran's first half and home-road splits were forgettable at best (4.56 ERA, 4.05 FIP) in 2015, but after his name was floated in trade rumors he bounced back with a solid second half.
Those two names need to become anchors for this rotation, though.
Wisler and the rest of the team's young group are bound to hit their growing pains once again next season, but it's going to be Year 4 for Miller and Teheran. It's time for that consistency to kick in. For extreme recent examples, look across baseball at the likes of Jake Arrieta and Dallas Keuchel, who broke out in their fourth seasons to jump into the upper echelon of pitchers league-wide.
Can Miller and Teheran make similar leaps?
---
---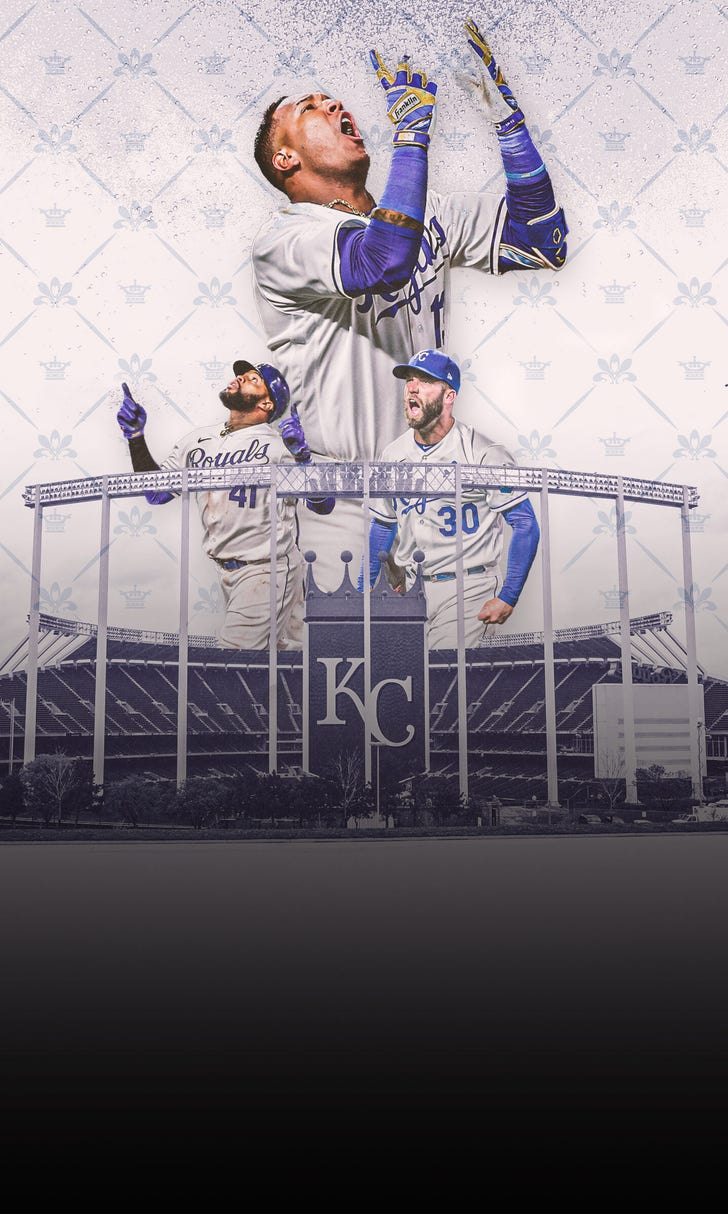 Salvador Perez and the Kansas City Royals are the team that never says never