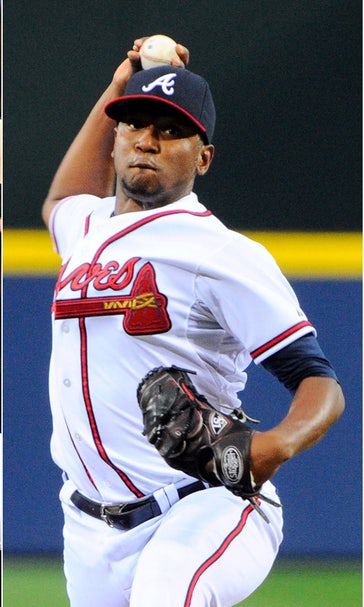 Braves place 3 on NL All-Star team; Upton in NL Final Vote
BY foxsports • July 6, 2014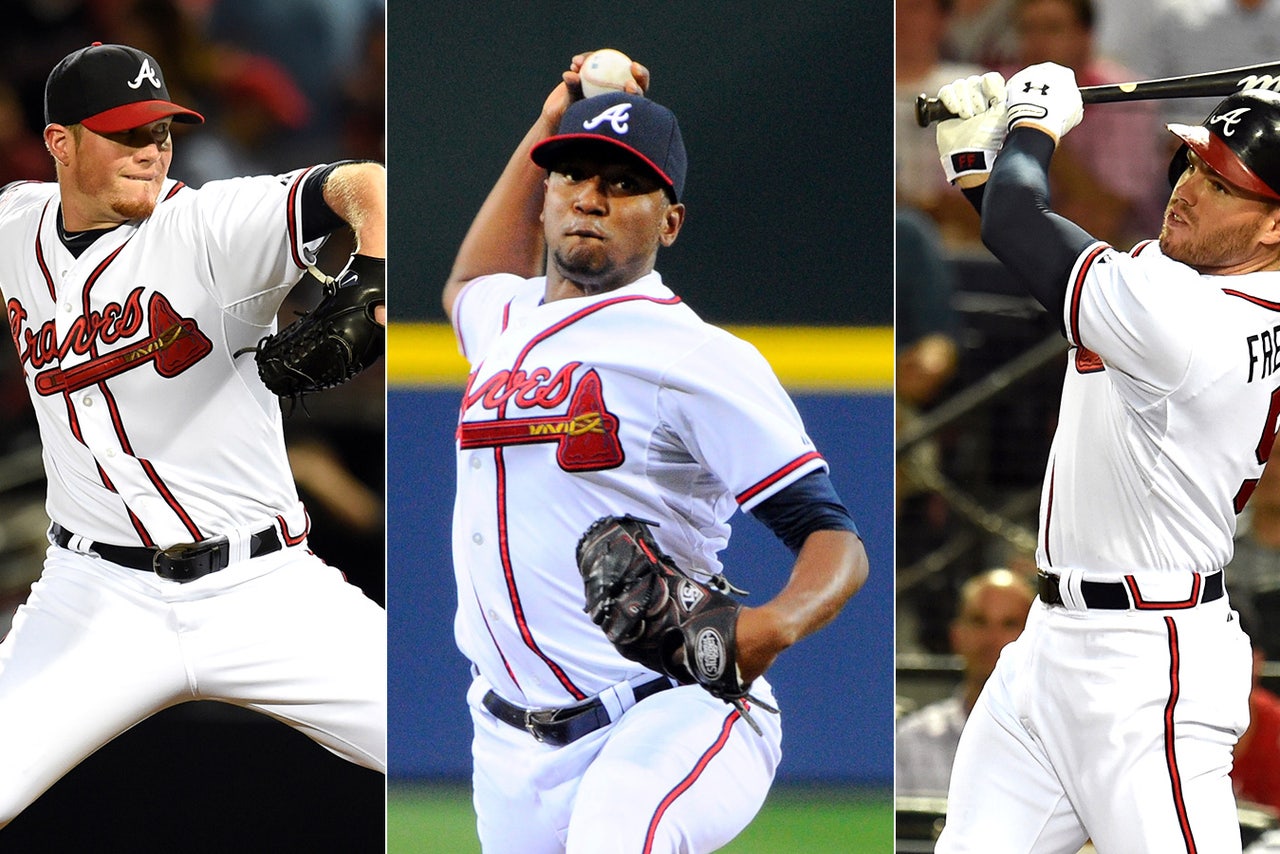 ATLANTA -- Three members of the NL East-leading Atlanta Braves landed on the 2014 National League All-Star roster, according to an announcement made by Major League Baseball Sunday night.
Starting pitcher Julio Teheran, closer Craig Kimbrel and first baseman Freddie Freeman have all been named to the NL team. The game will be played on Tuesday, July 15 at Target Field in Minneapolis, Minn. In addition, Atlanta outfielder Justin Upton will be one of five eligible players for the NL's Final Vote competition, which Freeman won in 2013.
For Kimbrel, this will be his fourth All-Star appearance. He was named to the team in each of the last three seasons. In 2011, he pitched 1/3 of an inning and walked a batter. The next year he faced two batters and struck both out. Last season he pitched an entire inning, and gave up three hits and a run. Those three appearances make Kimbrel Atlanta's elder statesman.
"Just take it all in," Kimbrel said of what he'd advise All-Star rookie Teheran before the trip to Minneapolis. "You've gotta be here, you've gotta be there, they jam-pack it into two days. Once the game starts, just take it all in. It's a lot of fun."
Kimbrel was tied with Brewers closer Francisco Rodriguez with an NL-leading 27 saves prior to Sunday's action. He's also tied for the NL lead in strikeouts among relief pitchers with 60 in 35 1/3 innings of work.
Freeman will be appearing on his second Midsummer Classic roster, although he didn't get to play last year due to a jammed left thumb.
"Hopefully I can make it through these next seven games and get there healthy," Freeman said. "I was stuck in the training room last year. It's been an up-and-down season for me, too. Just to have this happen again -- you know you never think it's going to happen once, but for it to happen two times in a row now, that's definitely something that's going to be special."
Freeman is batting .294 after Sunday's 1-for-4 performance. He's sixth in the NL among first basemen with 13 home runs and fifth with 47 RBI. 
Diamondbacks star Paul Goldschmidt will start over Freeman at first base for the National League team.
Teheran's appearance this year will, of course, be his first. He's third among NL starting pitchers with a 2.29 ERA, ninth with 108 strikeouts, and fourth with an opponent's batting average of .208. Teheran replaced former Cubs starter Jeff Samardzija on the NL roster after Samardzija was sent to the Oakland Athletics in a blockbuster trade earlier this week.
Vote Justin Upton to the MLB All-Star Game
Three voting methods, as often as you'd like:
1.       Go to mlb.com/vote
2.       Text "N5" to 89269
3.       Tweet #VoteJUp from 10am-4pm ET (Thursday only)
Voting ends Thursday at 4pm ET
"I feel now that my dream has come true," said a very humbled Teheran, who stated that making the All-Star team was a personal goal during the offseason. "I feel very happy right now, and I know in Colombia it's going to be the same thing. They'll be happy like me because we don't have that many players that get to the All-Star Game."
Even though Teheran is 23 years old and has just 51 starts in the big leagues, teammates haven't been shy about calling him Atlanta's ace. Even his manager heaped on the praise.
"His learning curve has been really, really short," Braves manager Fredi Gonzalez said. "You feel that he's one of those top pitchers in the major leagues, especially the National League, and I'm so proud of him that he got named to be an All-Star, because he should go. I think the league is noticing Julio Teheran now, and paying attention."
The fans, players and NL All-Star manager Mike Matheny of the St. Louis Cardinals, have spoken.
Fan voting came to a close on July 3, after fans chose the position starters for each league (17 overall). Eight pitchers and a backup at every position were voted on by players, coaches and managers, to bring the NL roster from eight to 24. Matheny then picked nine more players, including a designated hitter to start the game, to fill the roster to its 33-man limit.
The fans will now, once again, take to the Internet to vote for one final player for the NL and AL rosters. The league office worked with Matheny to compile a five-man list. One of those five will be elected via MLB's Final Vote. Upton, who's tied for third place in the NL with 17 home runs, will be one of the five candidates that could be added to the All-Star roster. Upton is hitting .275 and has plated 50 runs for Atlanta.
He's been a difference-maker in 2014, according to Freeman.
"I would love to (see Upton at the All-Star Game)," said Freeman. "He's put together a special season. He's in the middle of our lineup and he's a key piece. We wouldn't be where we're at without him."
---
---