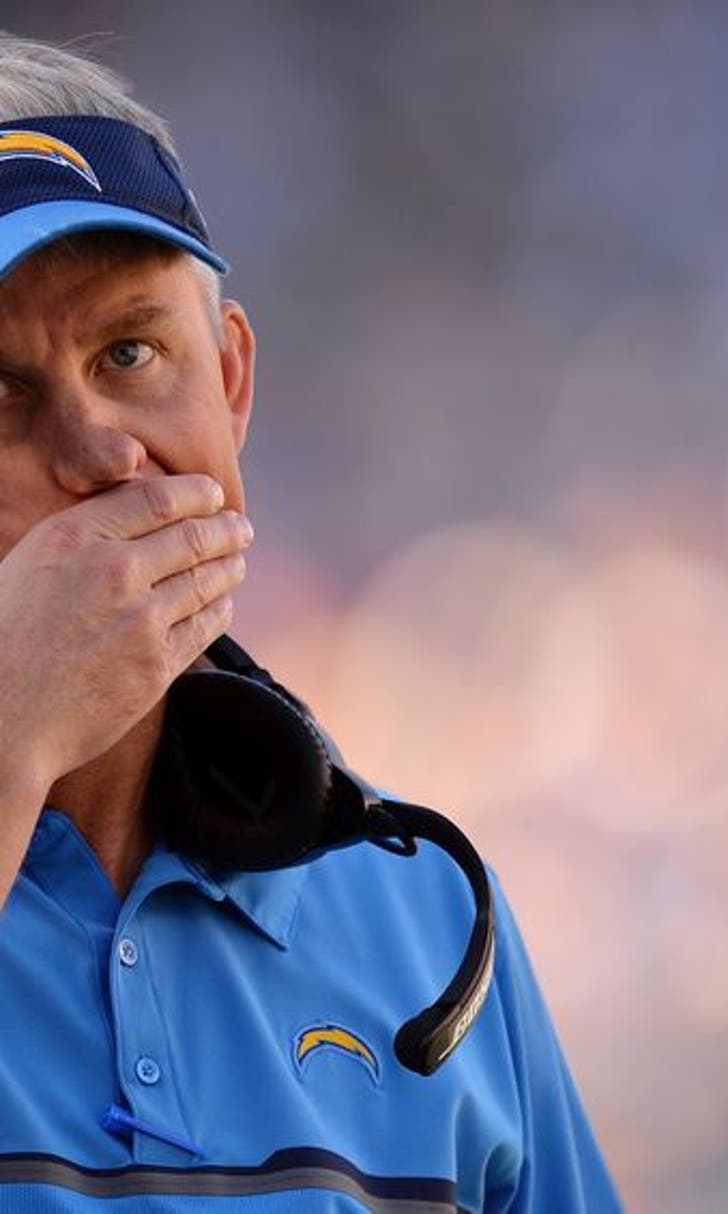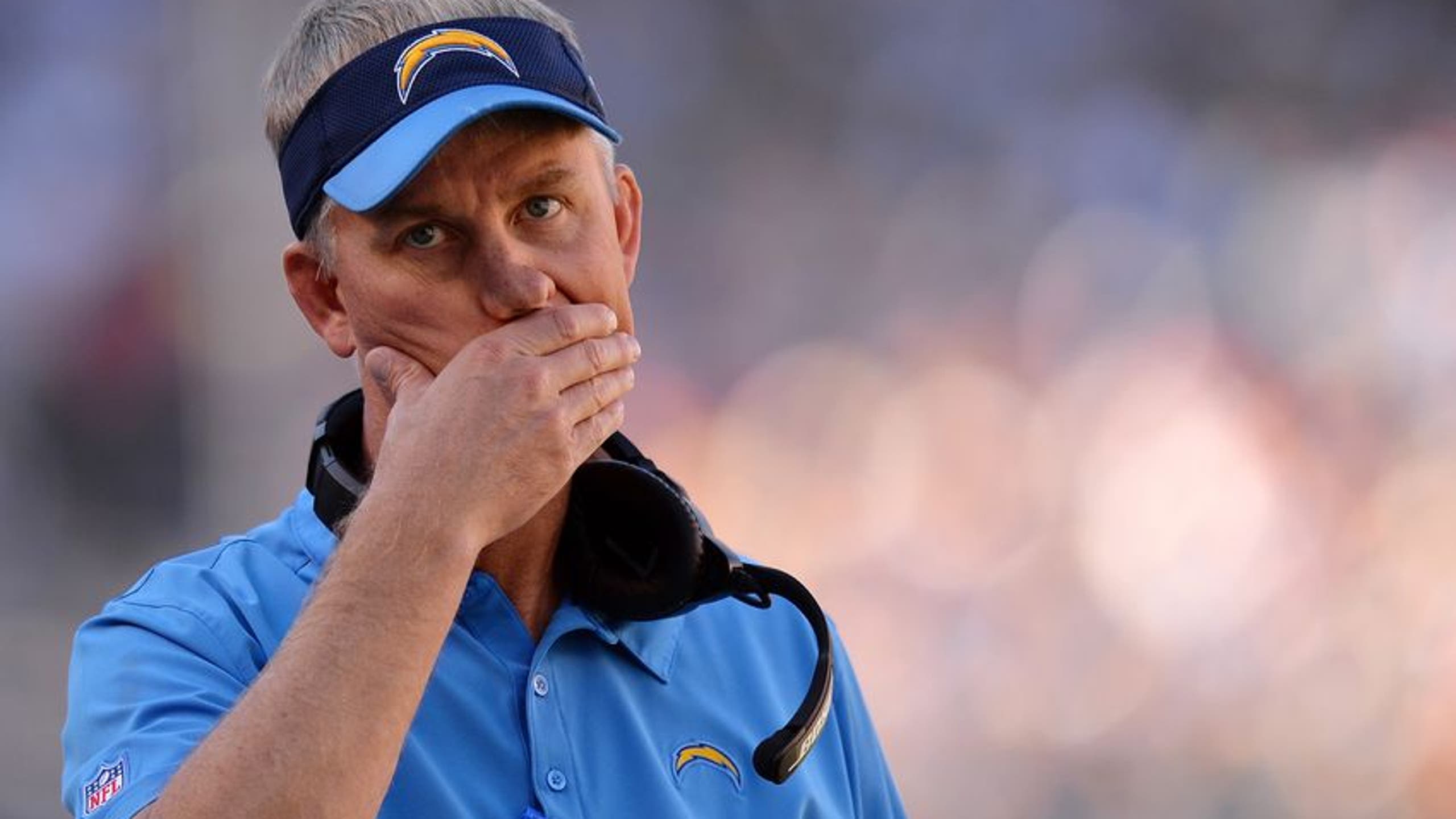 San Diego Chargers: Possible Mike McCoy Replacements
BY Fansided and Erik Lambert/FanSided via NFL Mocks • December 14, 2016
Dec 4, 2016; San Diego, CA, USA; San Diego Chargers head coach Mike McCoy reacts during the first quarter against the Tampa Bay Buccaneers at Qualcomm Stadium. Mandatory Credit: Jake Roth-USA TODAY Sports
The San Diego Chargers are in the midst of another down season. It really is unfortunate for embattled head coach Mike McCoy.
Things started off so well for him when he was hired back in 2013. He took the team on a memorable late run that season to upset the favored Cincinnati Bengals in the playoffs. Many felt it was the start of something special. Sadly things just never really took flight. After just missing the playoffs in 2014, McCoy has seen his team fall into the AFC cellar. Absolutely riddled with health problems on offense and defense.
Inevitably ownership is going to want a scapegoat for the mess. Even though the constant distractions of a team getting ready to move hasn't helped matters. Eric D. Williams of ESPN indicated that all signs point to McCoy being the fall guy for everything, injuries or not.
"The Chargers certainly could fall back on injuries as an excuse, but McCoy's team will finish in last place in the AFC West for a second straight season. McCoy is 1-10 in the division since November 2014. If San Diego doesn't scratch together a couple wins in the final three games, these players could have a new head coach leading them — whether they remain in San Diego or move to Los Angeles — next season."
It might end up being a challenge for the Chargers to find a replacement. Many of the top head coaching candidates might not be wild about taking over a team changing cities. To say nothing of the fact they'd be inheriting quarterback Philip Rivers. A man who is likely in his final two or three seasons of top level play.
If there are names out there to watch, who are they? Here is a short list of names that could make some sense for this particular roster.
Anthony Lynn (Bills OC)
One of the fast rising stars on the coaching circuit. Most people had no idea who Anthony Lynn was when 2016 started. Then the Buffalo Bills fired Greg Roman and promoted him to offensive coordinator. The unit improved immediately. That's the sign of a coach who is well-prepared and knows how to get the best out of the players he has. If they are moving to L.A., getting a smart, young black coach to run the show would be great P.R. on top of it.
Kyle Shanahan (Falcons OC)
If getting the absolute most out of what Rivers has left, then the Chargers need to get the best possible offensive coach they can. Odds are Josh McDaniels will avoid returning to the AFC West and will also want his own quarterback. Besides, Kyle Shanahan is known for his ability to adapt to the players he has. His time in Atlanta is proving that much. He's been groomed by Super Bowl winning coaches for years and has paid his dues. He's ready.
More from NFL Mocks
Vic Fangio (Bears DC)
This one could be a bit of a wild card but it makes logical sense. The Chargers have something special brewing on the defensive side of the ball. There is a chance they could turn it into an elite unit. Vic Fangio is one of the premier minds in the game and runs a 3-4 scheme, so the transition would be almost seamless. He's also highly experienced from years as an assistant. Another man who has probably waited too long for his shot. He's steady, disciplined and devoted to the details.
---
---