Atlanta Falcons
Atlanta Falcons
Rejuvenated Falcons vie for 3rd win in row, host Bucs (Nov 26, 2017)
Published
Nov. 22, 2017 7:05 p.m. ET

The Atlanta Falcons, admittedly, have a lot of work remaining.
With a fresh burst of confidence, however, the Falcons believe they can continue climbing back into the NFC South race with Sunday's game against the Tampa Bay Buccaneers at Mercedes-Benz Stadium.
The Falcons (6-4), last season's NFC champions, captured their second straight victory Monday night with a 34-31 road win over the Seattle Seahawks.
Atlanta held steady behind the Carolina Panthers (7-3) and the first-place New Orleans Saints (8-2), who have won eight straight games after an 0-2 start.
Even though Atlanta has two games remaining against the Saints -- while also carrying a 5-1 record in NFC games to help tiebreaker possibilities -- quarterback Matt Ryan said his team can't look further than Sunday's meeting against the Bucs (4-6).
"It's one of those things that if we handle our business, things will work out just fine," Ryan said. "I can't worry about what other people are doing because we have no control. I certainly know where we're at, but we're focused on taking care of our business."
The Falcons were wounded by three consecutive defeats against AFC East teams in October. But now they're on a two-game winning streak and have their next three contests at home, providing a potential opportunity to make up some ground.
"We're getting the outcome we want now," Falcons receiver Julio Jones said. "Winning will breed more swagger and more confidence."
The Bucs have acquired some confidence, too.
Just when Tampa Bay's season appeared to be unraveling -- with a five-game losing streak and a shoulder injury that sidelined quarterback Jameis Winston -- the Bucs rallied around veteran Ryan Fitzpatrick and responded with two straight victories.
Fitzpatrick will start Sunday against the Falcons, who were beaten by Winston the past two seasons at home. Winston's shoulder was evaluated Monday and doctors said he wasn't ready to resume throwing.
So Fitzpatrick, who completed 22 of 37 passes for 275 yards in Sunday's 30-20 win against the Miami Dolphins, will start his third straight game for Tampa Bay.
"My confidence (in Fitzpatrick) is the same, but I am sure other people's (confidence) has grown," Bucs coach Dirk Koetter said. "Ryan has done exactly what I thought he would do, but I can understand why other people who haven't seen him in practice would not necessarily expect that. He's playing how I thought he would play."
Koetter said he was most impressed with Fitzpatrick's ability to avoid mistakes.
"Ryan made really good decisions," Koetter said. "We didn't turn the ball over. We say every week in our meetings that if we don't turn it over, we've got a great chance to win.
"It starts with that. But no matter how much of a veteran quarterback you are, throwing the ball away when the play is not there is still to this day one of the hardest things to get a quarterback to do. Ryan did a good job of that."
The Falcons know first-hand about the challenge offered by Winston, but also expressed respect for Fitzpatrick, who is playing with his seventh different NFL team.
"Fitzpatrick is a very good quarterback," Falcons safety Ricardo Allen said. "He has been doing it for a while and there's a reason he has been doing it for a while. There's a reason he's in the league still."
Falcons coach Dan Quinn said he's wary of Fitzpatrick's ability to involve Tampa Bay's offensive players, including receivers Mike Evans and DeSean Jackson, along with rookie tight end O.J. Howard, a first-round draft pick.
"You can see the different weapons that are coming alive," Quinn said.
Overall, though, Quinn said he's confident in the Falcons' ability to move forward by continuing to play well on both sides of the ball.
That's what happened against the Seahawks.
"What an absolute team win," Quinn said. "We talked about that connection between offensive and defense and special teams, almost like a relay team, passing the baton to the next group, to go after it again."
The Falcons had a season-low 279 yards against the Seahawks, but made enough plays to gain an advantage. Another key was a fumble-return touchdown by Falcons defensive lineman Adrian Clayborne, one week after he registered six sacks against the Dallas Cowboys.
The Falcons secured the victory when Seattle's Blair Walsh came up just short on a 52-yard field-goal attempt on the game's final play.
That allowed Atlanta to remain close in the NFC South.
"We know how tough our division is," Quinn said.
"We pay attention to each game as they come," Falcons receiver Mohamed Sanu said. "You've got to be 1-0 each week. We've got to worry about us."
---
---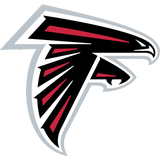 Get more from Atlanta Falcons
Follow your favorites to get information about games, news and more
---