National Football League
National Football League
NFL labor updates: March 28-April 3
Published
Apr. 5, 2011 1:00 a.m. ET

FOXSports.com keeps you up to date on the NFL's labor situation. (All times are Eastern.) Thursday |  Wednesday | Tuesday | Monday | March 21-27 updates
THURSDAY
No max lockout cash for most players — 8:32 p.m.
The NFL Players Association will soon provide financial aid to in-need members. But the young players who may potentially need the most help won't qualify for maximum assistance.
A source told FOXSports.com on Thursday that 958 of the 2,032 players who were on an active roster for at least one game last season qualify for the maximum $60,000 that will be offered starting April 15. The other 53 percent of those players will be limited to lesser amounts because they weren't on the 53-man roster for all of the 2009 and 2010 campaigns. Full story
Players seek damages in NFL TV case — 6:52 p.m.
NFL players have put a number on how much money the league should owe if it loses a closely watched court fight over $4 billion in television revenue.
Just what that number is wasn't disclosed Thursday in court documents filed by attorneys for the players. The exact amounts were redacted. Full story
WEDNESDAY
NFL gives player benefits program $177M — 6:02 p.m.
NFL owners will pay $177 million on Thursday to complete their contributions to the player benefits program for the 2010 season.
That payment will bring the total amount funded by the 32 teams for 2010 to $245 million. It is a payment the league has made by the end of March each year under its collective bargaining agreement with the NFL Players Association. Full story
TUESDAY
Report: NFLPA created lockout fund
Despite being involved in a lockout, some NFL players will receive up to a maximum of $60,000 beginning on April 15, NFL.com reported.
The NFL Players Association created a lockout fund via player dues and right's fees during 2009 and 2010. Full story
MONDAY
Titans owner guarantees 2011 season — 9:02 p.m.
Tennessee Titans owner Bud Adams is predicting the NFL will play the 2011 season, even if it takes a few months to work out a new labor deal.
In fact, he guarantees it.
''It's going to be a few months here, but we'll be playing this year,'' Adams said Monday night. ''I guarantee we'll be playing.''
Adams spoke to reporters Monday night before being honored with a lifetime humanitarian award by the T.J. Martell Foundation with NFL commissioner Roger Goodell on hand to help present him the award. The 88-year-old owner used a walker on the red carpet but moved around well.
Asked what he would say to fans who want football and are sick of all the talking, Adams said he wants football, too.
''It's one of those things that they haven't been very (much) wanting to work out a deal with us, but we'll be playing football this year,'' Adams said. I'll tell you that for sure.'' — Associated Press
Adams founded the Titans as the then-Houston Oilers as part of the AFL. He took part in the merger and relocated his team to Tennessee in 1997.
NFL players criticize league in lawsuit — 8:07 p.m.
NFL players are suffering "irreparable harm" because of the lack of offseason programs and free-agent signing period, according to a legal briefing filed Monday by plaintiffs attempted to lift the league's lockout.
The claim was made in a 23-page reply memorandum filed by attorneys representing quarterback Tom Brady and nine other players in an antitrust lawsuit against the league. As part of that case, the plaintiffs are asking that Minnesota Judge Susan Nelson provides a preliminary injunction lifting the lockout during an April 6 hearing in St. Paul. Full story
NFLPA won't hold rival draft event — 5:36 p.m.
The feud between the NFL and NFL Players Association will not carry over to the upcoming college draft.
FOXSports.com has confirmed that the NFLPA will not hold a rival event when the NFL holds draft festivities April 28 to 30 in New York City. Instead, the NFLPA will hold a series of player functions around the league's annual draft activities. Full story
Former NFL players sue to end lockout — 5:22 p.m.
Four former NFL players, including Hall of Fame defensive end Carl Eller, sued the NFL on Monday in hopes of joining current players in their antitrust fight against the league.
Eller, three-time All-Pro running back Priest Holmes and ex-players Obafemi Ayanbadejo and Ryan Collins are listed as plaintiffs in the 44-page complaint filed in federal court in Minneapolis and obtained by The Associated Press. It seeks class-action status on behalf of all former players. Full story
NFL can't cut players' workers comp — 3:45 p.m.
Former NFL players won't see their money cut — for now — thanks to a federal judge's ruling Monday.
Federal Judge Paul Crotty of the Southern District of New York issued an injunction requiring all NFL teams and owners to stop seeking to reduce the workers compensation benefits due to former NFL players as a result of injuries they suffered while playing the game, the NFL Players Association said in a statement released Monday afternoon. Full story
---
---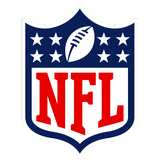 Get more from National Football League
Follow your favorites to get information about games, news and more
---