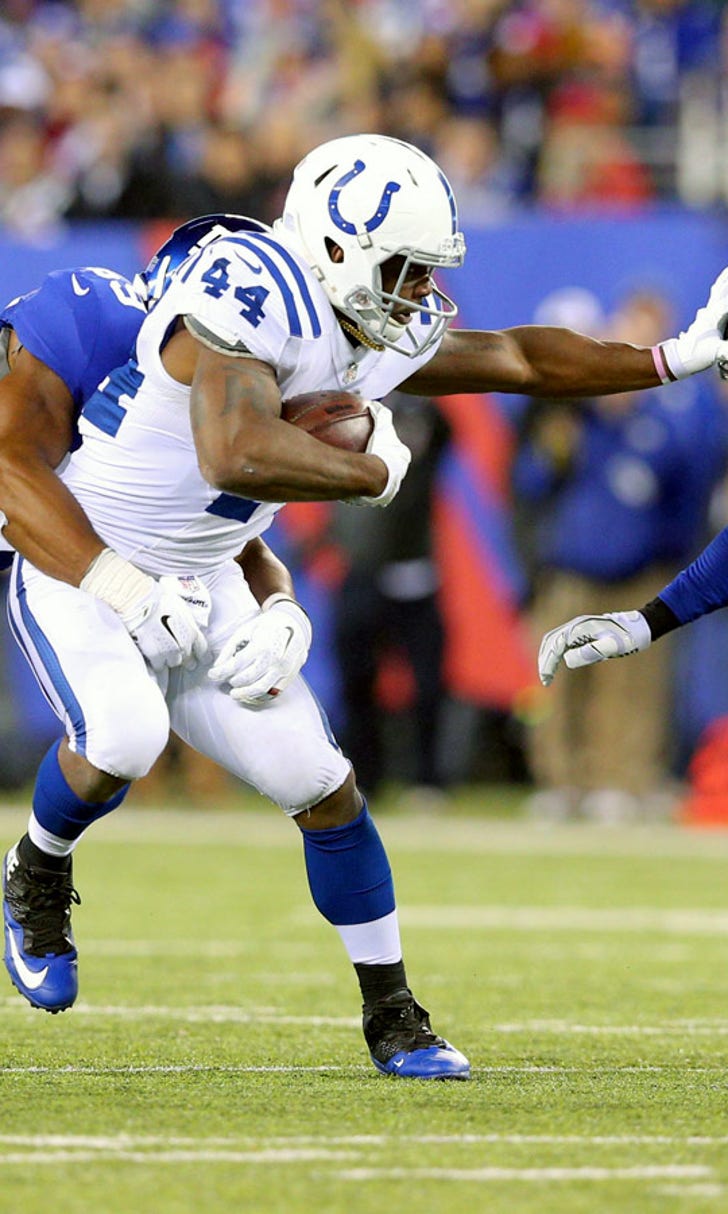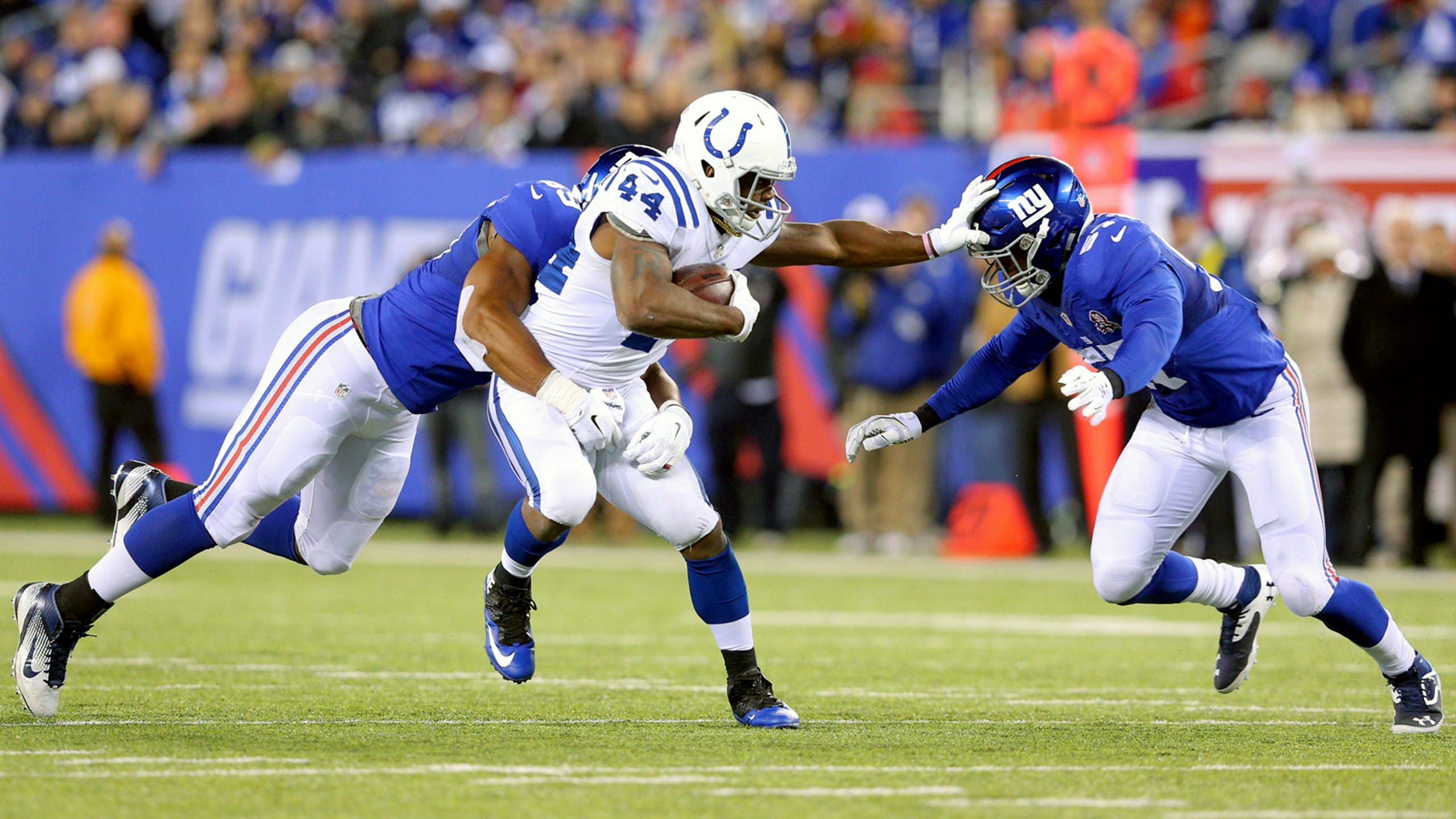 Giants LB coach: Devon Kennard can be as good as he wants to
BY foxsports • June 17, 2015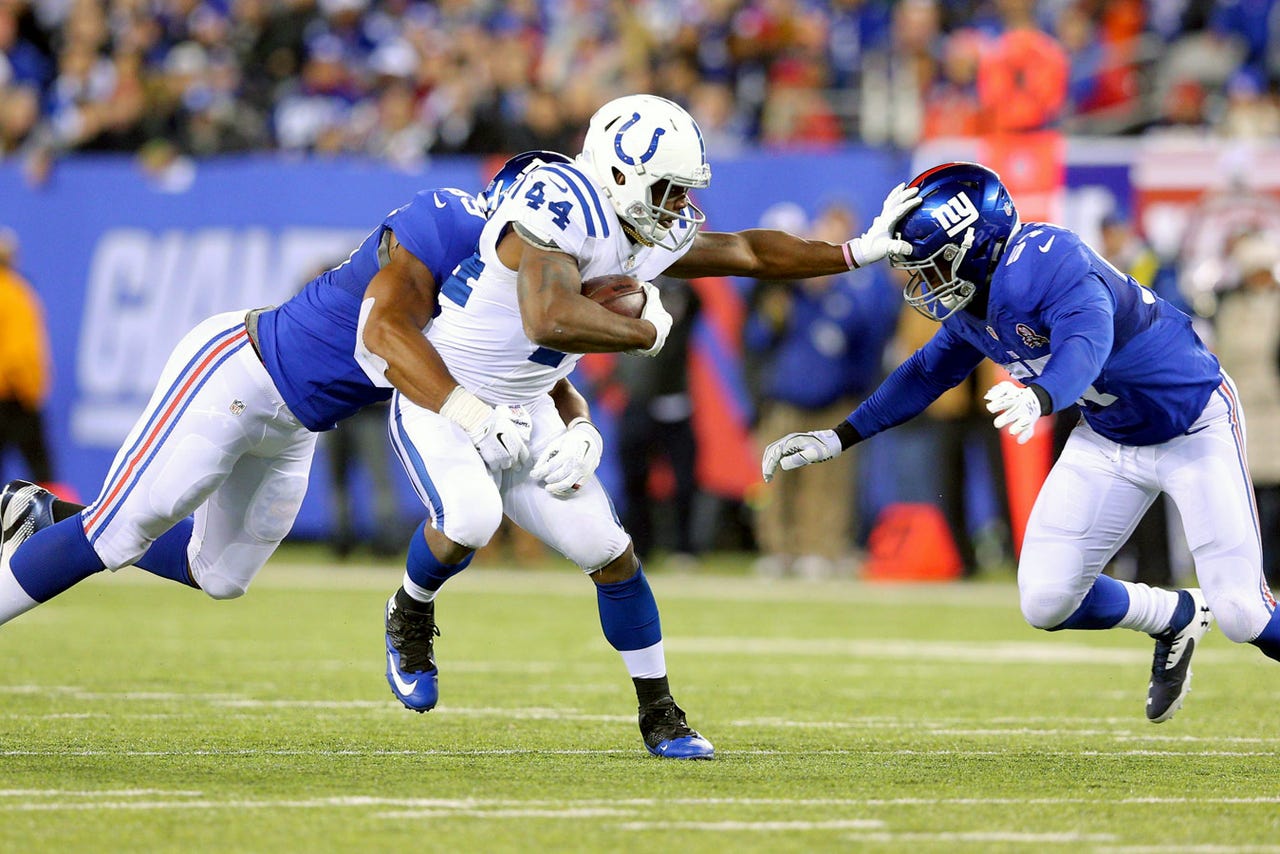 After an excellent finish to his 2014 rookie season, New York Giants linebacker Devon Kennard has caught some buzz around teammates and coaches this offseason. Teammate and fellow linebacker Jon Beason believes Kennard can even become the team's top defensive player. As the offseason rolls on through this week's mandatory mini-camp, the Kennard hype continues. Linebackers coach Jim Herrmann--who rarely makes quotes that make their rounds through the media--raved about Kennard.
"[Kennard's] more confident in himself," Herrmann said Tuesday before the start of Giants minicamp, per True Jersey. "As a player he knows now he can play in the league and that takes you a long way.
"That will come down to him and what he wants to do," he said. "I think he can be as good as he wants to be."
Kennard was on the field for less than 500 defensive snaps in 2014, but he made the most of them. He finished with 4.5 sacks, four quarterback hurries, and a batted pass on snaps where he rushed the passer. In the run game, he had 35 solo defensive tackles and only missed one tackle all season. If all goes according to plan, he will serve as the team's starting strongside linebacker in 2015.
Kennard stands apart from other 4-3 outside linebackers thank to his physical tools. He has the size that you would expect from a defensive end or a 3-4 outside linebacker. He dabbled with defensive end while at USC, but the Giants made the correct decision to bring him aboard as a linebacker.
"Physically if you look at him, he's a physical man," Herrmann said. "He's a big man. He does a lot of things that you like because he can shed a blocker and he runs well. The more he learns the better he's going to be."
Herrmann believes that Kennard's collegiate and now professional experience at several different positions and under four different defensive schemes has helped shape him. Without this past, Kennard's development and transition to the NFL may have taken more time.
"He was a guy that came out of college and played four different positions in college," Herrmann said. "And so he was in four different systems, four different defensive coordinators. So he got training in all of them. At the time, I'm sure it was very frustrating for him, but to be honest with you, training wise it was the best thing that could've ever happened coming to this level because you have to be able to do multiple things. I think that was really an advantage to him last year."
Kennard projects to be a big piece of the Giants' defense under new coordinator Steve Spagnuolo. When the Giants won Super Bowl XLI against the 18-0 New England Patriots, outside linebacker Kawika Mitchell played a key role. Kennard will step into that same role, but he has the talent to do even more at this position.
(h/t True Jersey)
Photo Credit: Brad Penner/USA TODAY Sports
---
---