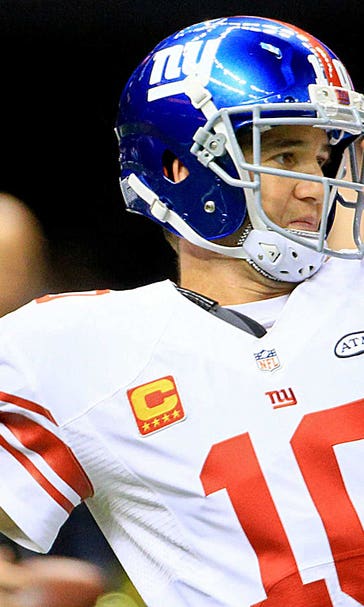 Eli Manning throws six touchdowns, but it's not enough in Week 8 loss
November 1, 2015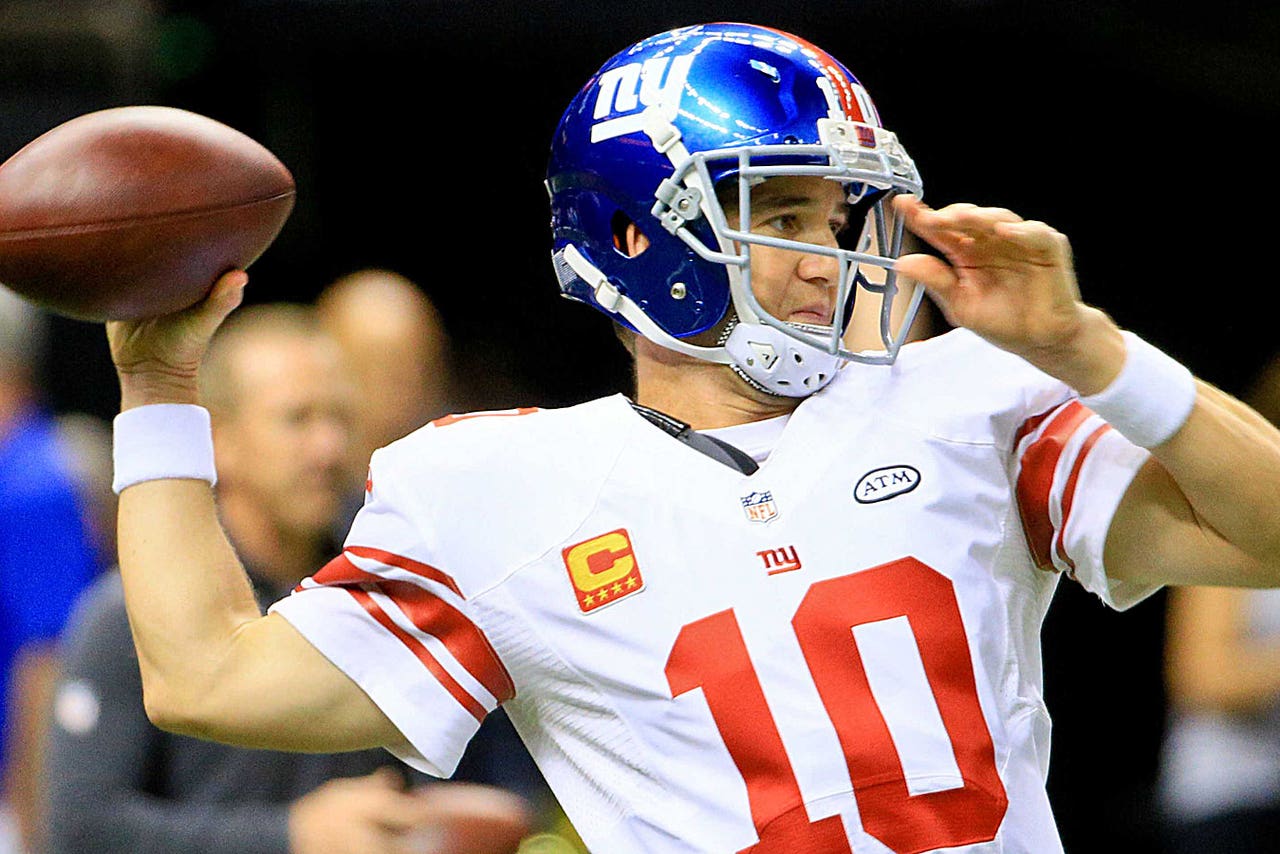 New York Giants quarterback Eli Manning was locked in during the Giants' Week 8 game at New Orleans, but his performance wasn't enough to get his team a win. Manning went 30 of 41 for 350 yards passing with six touchdowns and no interceptions, but the Giants lost 52-49 in a wild shootout.
Manning had several huge passes, including a 50-yard bomb dropped right in stride to Odell Beckham Jr., but his biggest play came on a 9-yard touchdown pass to cut the Saints' lead to seven.
On a fourth down, Manning checked off his first and second reads before scrambling to the right side where he found Dwayne Harris covered. Instead of trying to sling it in there, he dropped a touch pass over the top of a defender covering Harris and right in front of the safety.
Despite not getting much help from his offensive line (3 sacks) and from wide receivers not named Beckham or Harris, Manning was lights out after struggling to put up big passing numbers the past two weeks.
Unfortunately, the Giants' defense couldn't come up with enough stops to turn Manning's career day into a win. The Saints converted 7-of-11 third downs, and they totaled 612 yards of offense overall on their way to scoring 52 points. 
---
---