Bill Parcells admits he had 'issues' with Terrell Owens but thinks he'll make HOF
Published
Feb. 16, 2017 7:40 p.m. ET

Few people got the up-close view of Terrell Owens that Bill Parcells had during his days as the head coach of the Dallas Cowboys. While the two had a brief connection in 2006, Parcells' last season in Dallas and Owens' first, they were familiar with each other.

Parcells and Owens had their disagreements, but it wouldn't stop the Hall of Fame coach from voting Owens into Canton, if he had a vote.

He said as much in an interview on ESPN Radio in Los Angeles, via ProFootballTalk:



"I think I would. I think I would," Parcells said when asked if he would vote for Owens. "I had my issues with him a little bit, but that's not unlike some other players and you just have to deal with those things and make the best of it. Sometimes it's not comfortable for everybody but you have to make the best of it."


It's not that Owens' numbers have kept him out of Canton. It's just the opposite. His career stats are among the best the NFL has ever seen for a wide receiver, but his off-field antics and locker-room issues have played a huge role.

"He certainly was highly productive," Parcells said. "He was highly productive and did some very remarkable things on the field. He also came with some other things that you had to deal with. And sometimes they weren't always pleasant for some of the places that he was. But that being said, it's a production business and he did produce at an extremely high level."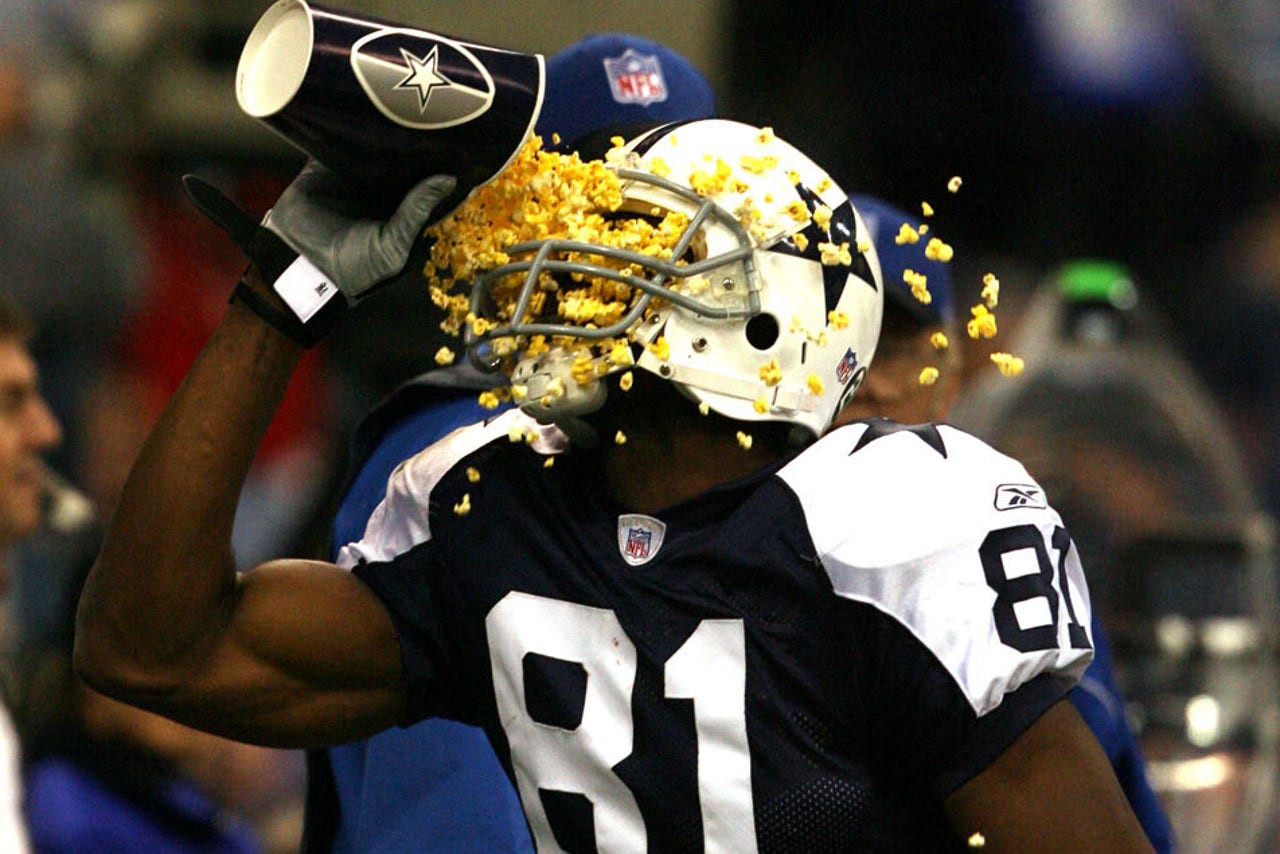 Parcells admits Owens caused problems on offense in Dallas, but he wouldn't be surprised if he joined him in Canton soon.

"… In his case, he was somewhat unreliable in some of the things he would do. Sometimes we'd have a route that was called at 12 [yards] and he'd run it at 9 [yards]," Parcells said. "Well, that disrupts your quarterback and things like that. But that being said, he still was highly productive and I do think he warrants very, very strong consideration. I'll be surprised if he doesn't get in very shortly."
---
---