Chicago Bears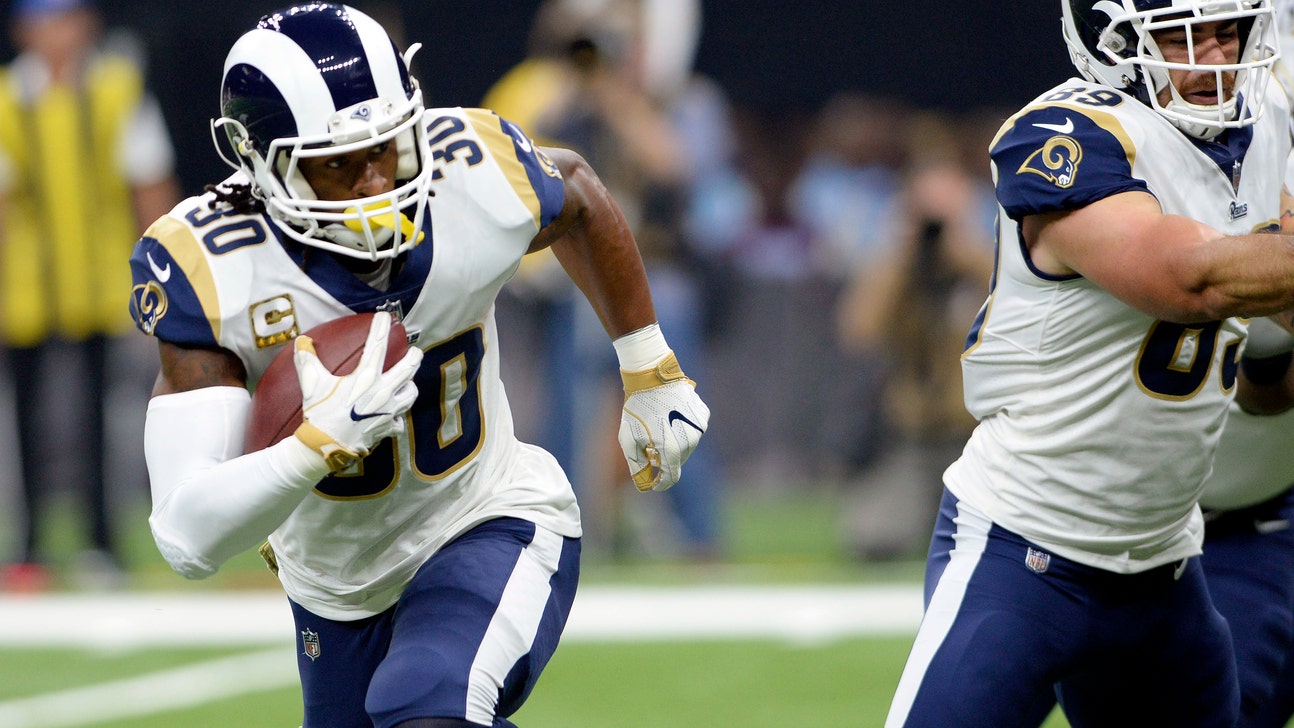 Chicago Bears
Bears raise more than $800,000 in social justice donations
Updated
Mar. 5, 2020 12:38 a.m. ET
The Bears and their players raised $813,850 in social justice donations, with matching grants.
With money donated primarily by players, and matched by the team and the NFL Foundation, five recipients will benefit.
By the Hand Club for Kids; Kicks 4 the City; SAGA; YWCA Lake County; and My Block, My Hood, My City will each receive separate donations.
The players collectively donated $291,600. Coaches and front office executives contributed $19,550. The Bears will match the total donation of $311,150, along with additional matching grants from Bears Care and the NFL Foundation.
"We are beyond excited to come together as a team and organization to take advantage of the opportunity the NFL has provided and announce these donations," linebacker and players' union representative Sam Acho says. "Together, we can empower our communities and help them better educate our youth both in the classroom and beyond, while also strengthening relationships with the police."
In March, the NFL announced that each club would match player contributions up to $250,000 annually to establish a fund to support community improvement, social justice and law enforcement relationships. Bears players were the first team to collectively commit to donating more than $250,000 to social justice initiatives.
The players formed a social justice committee consisting of Acho, tight end Trey Burton, defensive lineman Akiem Hicks, quarterbacks Chase Daniel and Mitchell Trubisky, and four front office staff members. But more than 40 players have been involved and provided donations.
EXPECTING TWINS
Saints veteran tight end Ben Watson was resting easy this week knowing he wouldn't be fined $10,000 for celebrating a touchdown against the Rams last Sunday by telling the world he and his wife, Kristen, are expecting twins.
When Watson scored, he stuffed the football under the front of his jersey, and then at first held up five fingers on one hand as he often does to honor his five children, after which held up two more fingers on his other hand in honor of the twins on the way.
Watson, 37, said he similarly stuffed the ball under his jersey after scoring in 2009, when Kristen was close to full term with their first child, Grace. Soon after, he was fined for using the ball as a prop.
"So the cool thing is I will be able to say (to his twins) that, 'When I did it for Grace, I had to pay. When I did it for you all, the league had changed,'" Watson said. "What a difference nine years make."
But only so much of a difference. That same game, Watson's second-quarter celebration was upstaged by receiver Mike Thomas pulling a cell phone out of the goal post padding after his fourth-quarter score. He used a flip phone like that used in a similar celebration by former Saints receiver Joe Horn. Thomas was flagged for unsportsmanlike conduct.
"Where did he get a flip phone?" Watson said. "I said (to Thomas), 'Do you even know who Joe Horn is? You must have been in elementary school back then.' But that was pretty good. I've got to give him props on that one."
Meanwhile, Watson said it looked like his celebration inadvertently caused his wife, a Baton Rouge native, to miss much of the game.
"I'm looking up at her and she's just got her head down the whole time because people were just blasting her with text messages and she was trying to respond," Watson said.
Watson, who is active on social media, said he also was surprised by the volume of responses from fans.
"We didn't expect so many people to, I guess, notice," Watson said. "It was pretty public. It was. But I'm thinking, I'm looking at her. It's a shout-out to her. ... I guess it just means that people love babies, man. People love babies."
TOUCHDOWN TODD
Rams running back Todd Gurley, last year's Offensive Player of the Year, leads the NFL with 16 touchdowns. the fourth-year pro has scored at least one touchdown in each of the Rams' nine games this season.
With a touchdown against Seattle on Sunday, Gurley would join Pro Football Hall of Famers O.J. Simpson (1975), Lenny Moore (1964) and Elroy "Crazy Legs" Hirsch (1951) as the only players to score a touchdown in each of their team's first 10 games of a season.
Simpson and Moore had at least one touchdown in each of their team's 14 games during their respective record seasons.
FLIPPING PERFECT
Chiefs coach Andy Reid has sent his captains to midfield before kickoff nine times this season, and nine times they have trotted back to the sideline having won the coin toss.
The absurd streak, which trails the Lions' NFL record of 14 straight coin-flip wins during the 2004-05 season, has become a running sidebar in the Chiefs' locker room. Nobody talks about it, much like a pitcher in the midst of a no-hitter, lest the streak come to a crashing end.
"I don't want that pressure on me, for sure," quarterback Patrick Mahomes says. "I joke about it, it's one of the most nervous parts of the game for me. Everyone knows the coin-toss thing is going."
The Chiefs have called heads in each of their first four away games and won, and their opponents called tails in their first two home games and lost. The Chiefs also won the flip the last three weeks against the Bengals, Broncos and Browns and elected to defer each time.
"It's ridiculous," Reid said, "but on the other hand, if one goes the other way you have to be ready to go. You can't have a letdown or something with the coin toss.
"We get a kick out of the thing going on," Reid added, "but you have to be ready to roll."
DAD'S LEGACY
Six-year veteran Kenny Stills will play at Lambeau Field for the first time Sunday when the Miami Dolphins visit Green Bay, but his family has a history there.
Stills' father, Ken, played for the Packers in 1985-89.
"If you go on YouTube, there's a video of him kind of cheap-shoting somebody after the play — the Bears-Packers rivalry," Kenny Stills said.
The video from Lambeau shows flags flying when Stills hit blocker Matt Suhey after the whistle. The elder Stills will be at the game Sunday with divided loyalties.
"There are no hard feelings there," the younger Stills said. "I definitely think he's rooting for the Dolphins. Maybe he'll have a split jersey — half Dolphins, half Packers."
THE NEXT FRIDGE
The Eagles could use 6-foot-8, 346-pound offensive tackle Jordan Mailata at running back.
Mailata is more athletic than William "The Refrigerator" Perry, who had three rushing TDs for the 1985 Super Bowl champion Chicago Bears, including one in the title game. Mailata was an Australian rugby player before the Eagles selected him in the seventh round in April.
"He's definitely used to carrying a larger football. I don't know what they call it, that ball (in rugby)," Eagles coach Doug Pederson said. "Very athletic guy. It's intriguing. I mean, it's not out of the question."
---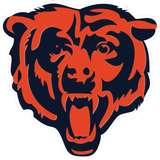 Get more from Chicago Bears
Follow your favorites to get information about games, news and more
---