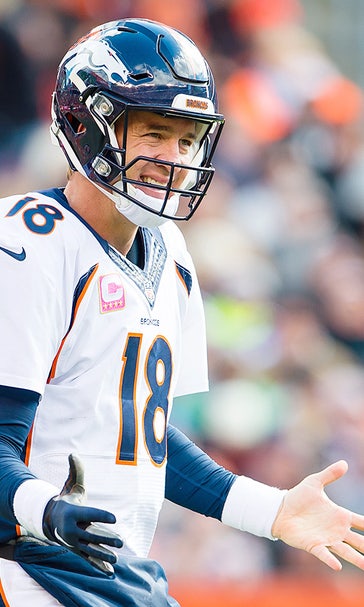 AFC West Division Notebook: Midseason Awards
November 3, 2015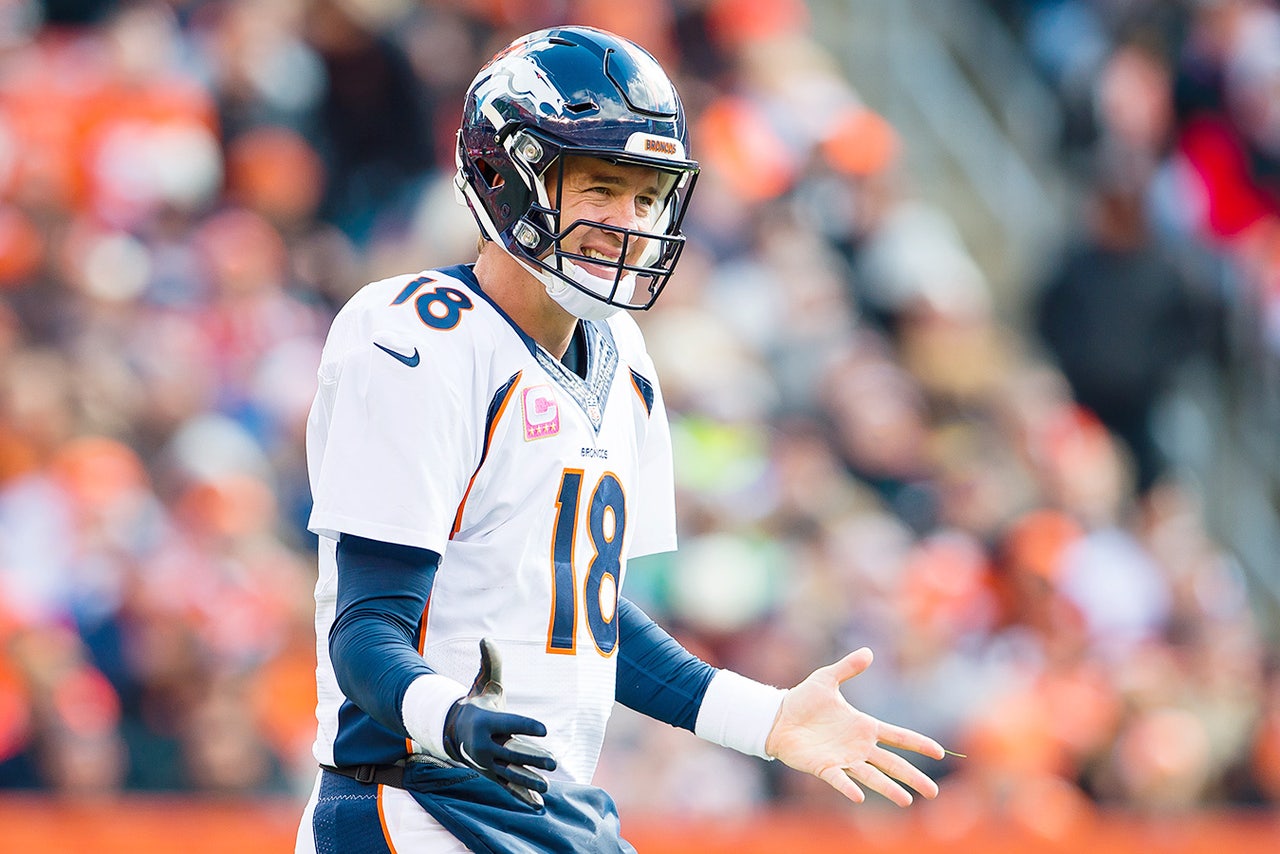 It feels like a full season has already gone by in the always unpredictable AFC West.
There's the drama surrounding Peyton Manning's arm --€" is he the same? These aren't the same Raiders after a decade and a half in the division's basement. That spot might belong to the Chargers or Chiefs; whichever one can avoid an offensive and defensive meltdown first.
There's plenty of ball left to play. But let's take a look back at the highlights through eight wild weeks of pro pigskin.
1. Midseason MVP: (T) Aqib Talib and Chris Harris Jr., cornerbacks, Broncos
It'd be unfair to split up the two starters in Denver's defensive backfield for this one. Consider that Talib and Harris have three pick-six touchdowns through eight weeks this season. And all three -- Talib's Week 1 return vs. Baltimore, Harris' big bring-back vs. Oakland, and another Talib return vs. Cleveland -- have all provided the points the Broncos needed to remain undefeated. Let that sink in. These two cornerbacks are basically the best closers in football. 
2. Unsung Hero: Danny Woodhead, running back, Chargers
It's easy to overlook a 5-foot-5, 200-pound football player because of his diminutive stature. It's not so easy when that player could join Roger Craig (1985) and Marshall Faulk (1999) as the only 1,000-yard receivers to play running back in NFL history. Maybe then you'll talk about Woodhead, whose 443 air yards leads all running backs. It's a crucial skill for an offense as beaten up as San Diego's has been; Philip Rivers can just check it down to No. 39.
3. Best Offseason Acquisition:€" Michael Crabtree, wide receiver, Raiders
The Raiders added Crabtree as a last resort; they couldn't convince Randall Cobb or Jeremy Maclin to sport the Silver and Black. He's out-receiving both of them through eight games in an astounding bounce-back year. Not even general manager Reggie McKenzie could see this coming; Crabtree already has two games with 100-plus yards after never topping 85 once last season. His 40 grabs are a team high, even over star rookie Amari Cooper. What a find.
4. Best Rookie: Amari Cooper, wide receiver, Raiders
Statistically speaking, Amari Cooper's rookie season belongs right next to Randy Moss'. He became the third rookie since the 1970 NFL-AFL merger to total 500 receiving yards in his first six games. The others? Moss (1998) and Anquan Boldin (2003). He'll be the team's first 1,000-yard receiver since Moss and a certain finalist for Offensive Rookie of the Year. The Raiders are back and he's a huge reason why.
5. Biggest Disappointment (team):€" Chargers
They spent the offseason bolstering their offensive line (guard Orlando Franklin, tackle Joe Barksdale) and running game (Melvin Gordon). But no team is football is as one-dimensional as San Diego is right now. Couple that with a defense that gives up over four touchdowns per game and a punt returner who's managed one yard all year and you have a recipe for disaster. Another amazing Philip Rivers season is circling the drain with nothing to show for it. 
6. Biggest Disappointment (player): Melvin Gordon, running back, Chargers
Only five picks separated Melvin Gordon from transcendent runner Todd Gurley this spring. It feels like 50 is the more appropriate amount right now. Think about it: Gurley averages about three more yards per carry than Gordon (6.1 to 3.7), has three fewer fumbles (one to four), and three more touchdowns (three to zero). Gordon is no Gurley; he's not even the best running back on his team. It might be time to steer clear of Wisconsin running backs going pro.
7. Player To Watch Out For In The Second Half: Charles Woodson, safety, Raiders
Charles Woodson is as old as Peyton Manning but plays a position which requires far more contact. That's okay -- the 39-year-old ageless wonder will just pop a shoulder back into place and play. That alone is amazing, but then factor in Woodson's league-leading five interceptions. He's a treasure and should be treated as such.
8. Final Standings Prediction
Broncos: 14-2
Raiders: 8-8
Chiefs: 7-9
Chargers: 5-11
---
---