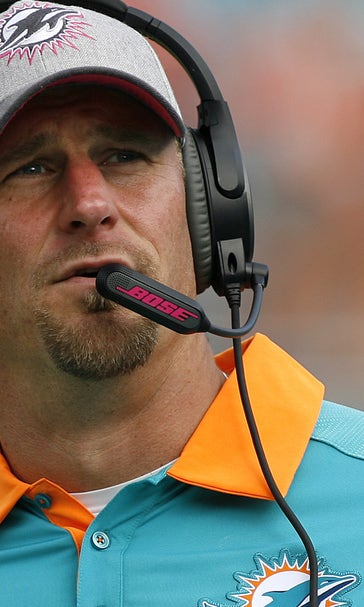 A statistical look at the Dolphins since their coaching change
October 29, 2015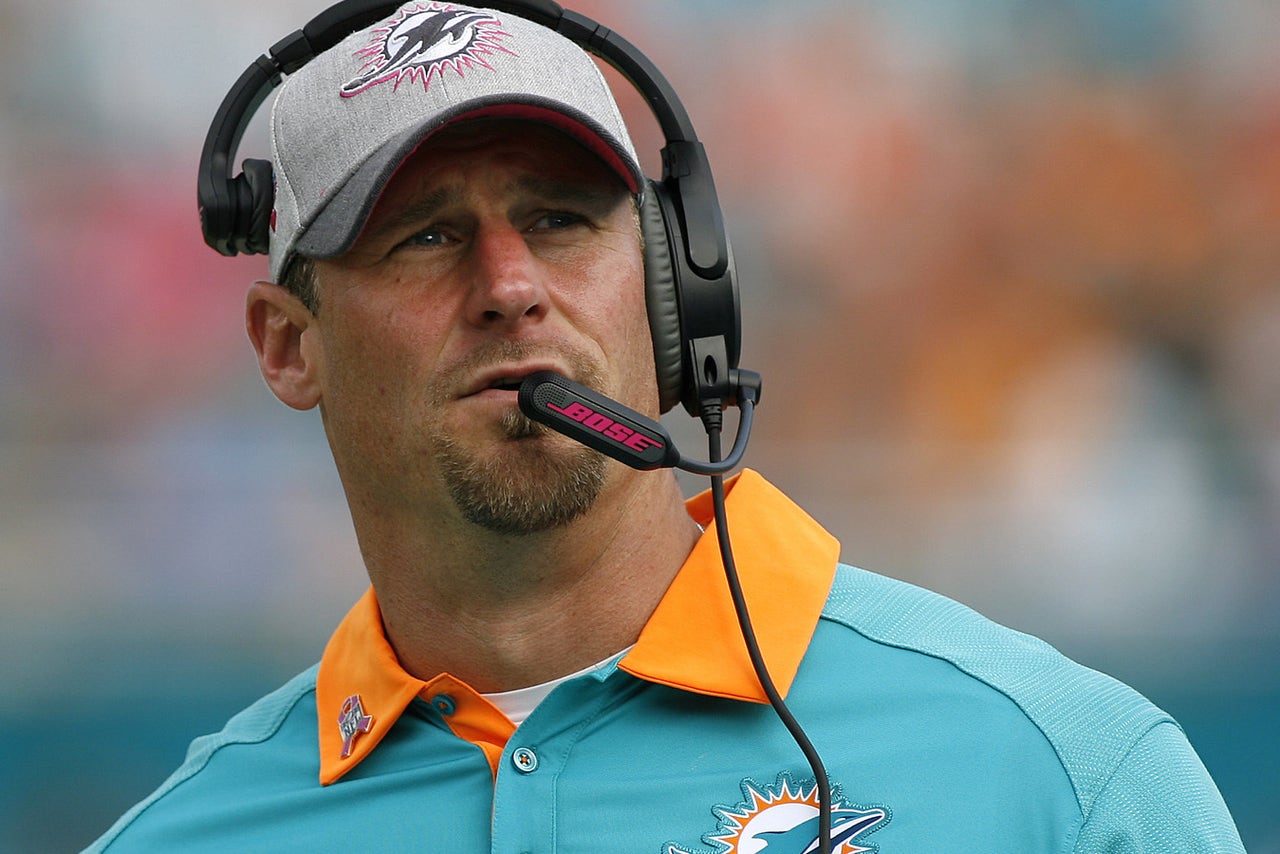 By Adrian Nelson III
After a 1-3 start to the season and a 27-14 loss in London to the New York Jets, the Miami Dolphins looked like a team without an identity. However, it was at this moment that the Dolphins let go of head coach Joe Philbin.
Although not all the blame can fall on Philbin, some criticism is well-deserved. In his multiple seasons coaching the Dolphins, the team was middle of the road each year, sporting fairly productive defenses and lackluster offenses. While a lot of the troubles on offense can be traced back to the development of Ryan Tannehill, part of what Philbin was brought in to do was to develop Tannehill into a franchise quarterback capable of allowing the team to take the next step.
The Dolphins came into this season with high hopes. After signing big-name free agent Ndamukong Suh, many analysts were projecting the Fins to have a top five defense. That, along with the expected steps forward taken by Ryan Tannehill, Lamar Miller, and the entire Miami Dolphins offense, made the Dolphins seem a sexy pick to contend this year.
Enter interim head coach Dan Campbell. In his opening words as head coach, Campbell preached toughness. He wanted the Dolphins to be a smash mouth football team that would make their opponents want to call in sick on Sunday, knowing they were going to have a rough three-hour work day.
Leading up to the first game of the Campbell era, there were serious doubts as to whether he could establish this identity. In the first practice that he led, he made the team face off in an Oklahoma drill, an archaic show of strength and granter of concussions where offense and defense match-up one on one in the trenches and try to knock over their opponent.
Many said that this was a tactic that wouldn't work in the pros, and that Campbell was in over his head. Maybe he is, but the numbers sure don't seem to paint that picture. 
Ryan Tannehill
First Four Weeks: 270 YPG, 56.7% completion, 1.75 TD/G, 1.25 INT/G, 32.3 QBR
Last Two Weeks: 274 YPG,  83.3% completion, 3 TD/G, 1 INT/G, 78.2 QBR
Lamar Miller
First Four Weeks: 32.8 YPG on 9.3 carries per game, 0 TD/G
Last Two Weeks: 144 YPG on 16.5 carries per game, 1 TD/G
Miami Offense
First Four Weeks: 314.8 Total YPG, 16.3 PPG, 18.5 first downs per game
Last Two Weeks: 468.5 Total YPG, 41, PPG, 23.5 first downs per game
Miami Defense
First Four Weeks: 399.5 Total YPG, 25.3 PPG, 20.8 first downs per game
Last Two Weeks: 310.5 Total YPG, 18 PPG, 23 first downs per game
As you can see, nearly all of the numbers look much better the past few weeks than they did early in the season. One reason is obviously the sample size. Four weeks is already a terrible sample size and two is laughable. So obviously, take everything seen with a grain of salt, especially given the blowout last week, but it at least suggests that the Dolphins are trending up.
Another reason for the change could be just a simple regression to the mean. If you're bad enough for long enough, things have to get better just due to sheer luck and the fact that things can't really get worse.
However, if the Dolphins were to keep up that ridiculous 468.5 YPG average on offense, that would be 30 yards higher than the best NFL team in YPG. And if they were to keep averaging the 310.5 YPG on defense it would be good for fourth best in the NFL. So it's safe to say that the success seen by the Dolphins over the last couple of weeks has been more than just regression to the mean, they have smashed it.
A last few numbers to look at are the strengths of the teams faced during these two parts of the season. During the first four games, the Dolphins opponents averaged a ranking of 12th in defensive efficiency and T-13th in offensive efficiency. After the firing their opponents have been T-17th in defense and 28th in offense.
When looking at what the Dolphins have been able to do it means we need to discount their successes a bit, especially what they have been able to do on defense as their opponents have been fairly inefficient. The Dolphins will be playing the New England Patriots in the Thursday match-up of this week. To put things in perspective, the Patriots are ranked second in offensive efficiency and 11th defensively.
It will be a much tougher test for Miami, but it will also be a good measuring stick to see whether their recent success can stick or whether it was just a flash in the pan.
More from The Sports Quotient:
---
---