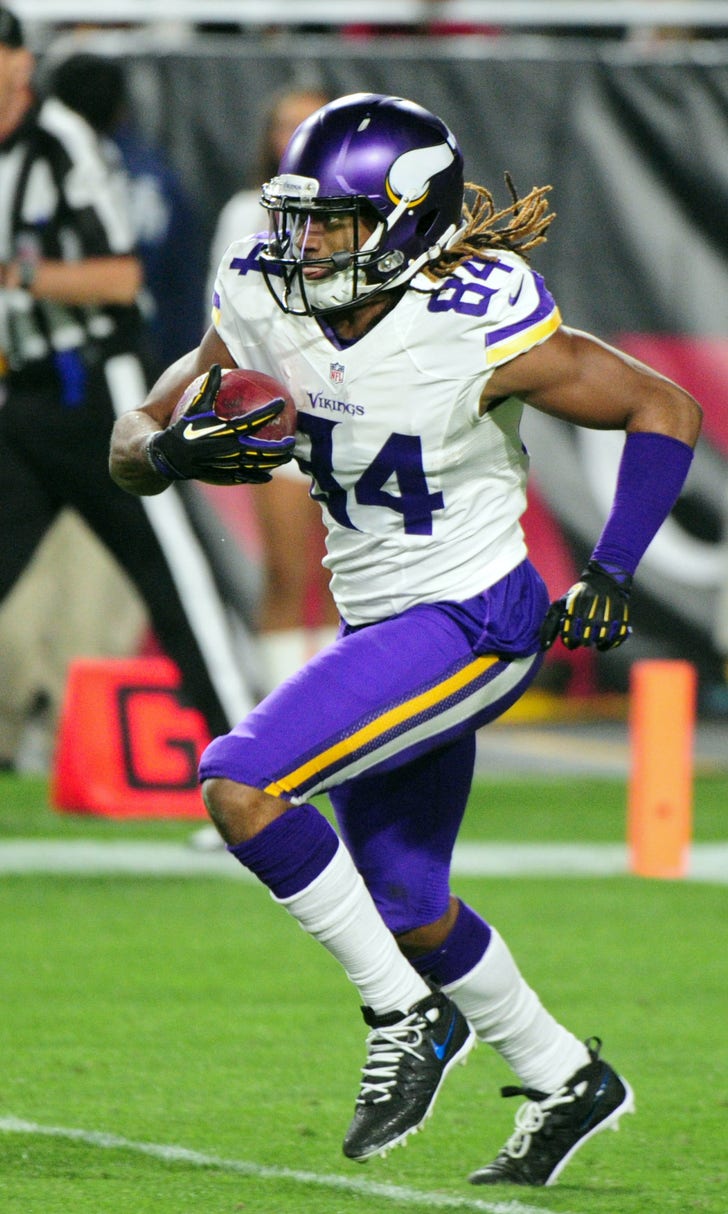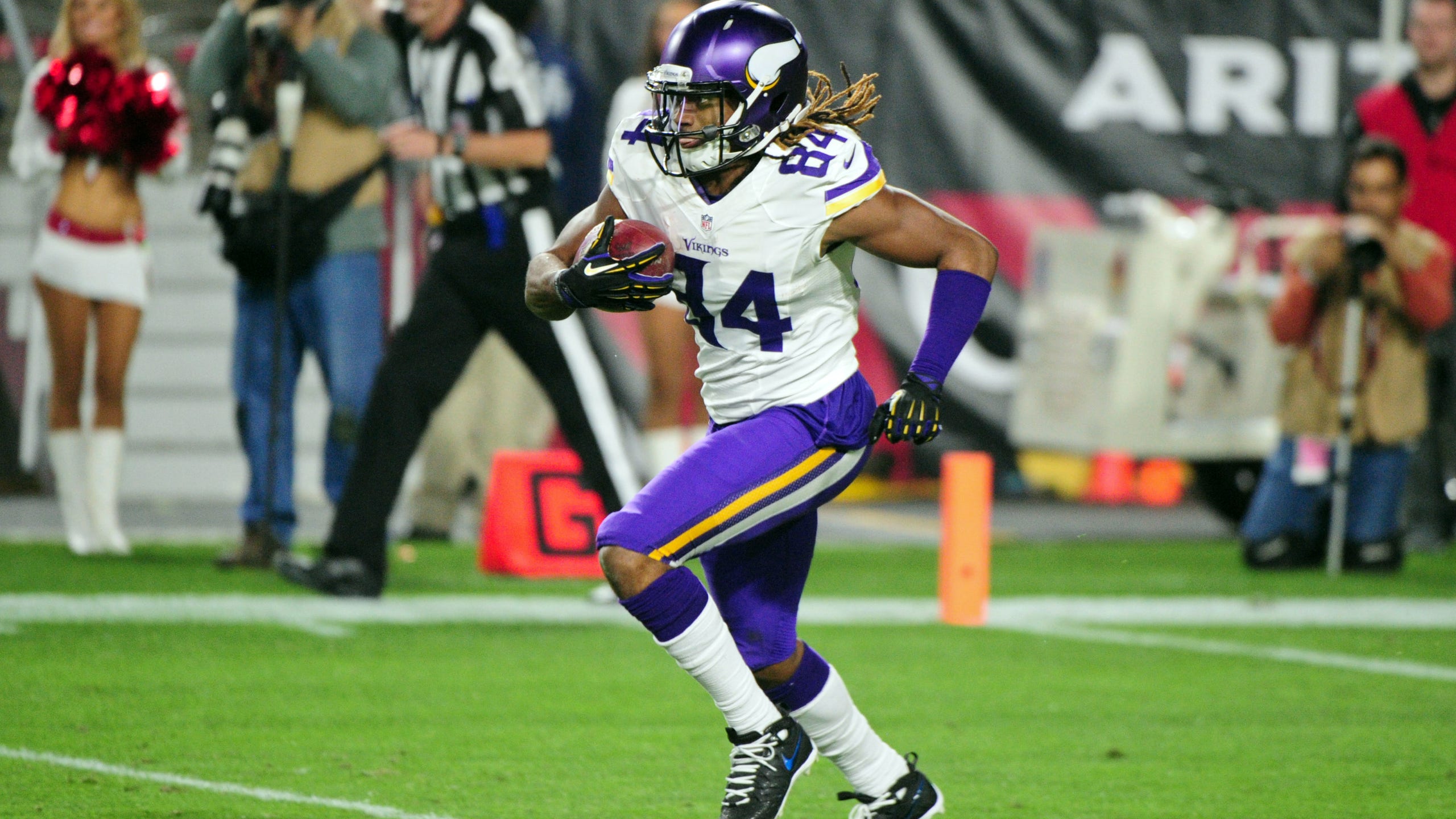 2017 NFL Free Agency: 5 Budget Targets for Dallas Cowboys
BY Fansided and Randy Gurzi/FanSided via NFL Spin Zone • June 30, 2017
After losing in the divisional round of the NFL playoffs, the Dallas Cowboys must shift their focus to the offseason, here are five cheap free agents they can target.
It was a tough way to see the season end. The Dallas Cowboys had the No. 1 seed and home-field advantage throughout the playoffs. They also had the misfortune of hosting the Green Bay Packers, who have just been on fire for two months straight.
After falling behind 21-3, the Cowboys fought back and had tied the game late at 28, then again at 31. They were then defeated thanks to an amazing pass by quarterback Aaron Rodgers and an even better catch by tight end Jared Cook. Their play set up a 51-yard field goal that saw the Boys season end in a bitter defeat.
This loss doesn't bring the normal doom and gloom for the end of a Cowboys' season though. They not only showed determination in their comeback on Sunday, but did so thanks to an incredibly young core that will be together for the foreseeable future.
While the core is intact, what they will have to do is replenish some of their role players. The draft has been an excellent source for doing just that for the Cowboys, but that doesn't mean they can't find some bargain free agents to help as well. Here are five players they could very well target and potentially land for cheap.
5. Jabaal Sheard, DE — New England Patriots
Defensive end Jabaal Sheard had his name mentioned as a potential Dallas Cowboy in the past. After four seasons with the Cleveland Browns, the former second-round pick was looking for a new home and Dallas was looking for pass rushers. Instead, Sheard ended up with the New England Patriots and spent the last two seasons there.
More from NFL Spin Zone
Sheard has started just nine games in those two seasons, but has proven to be a decent situational rusher. In 2015, he had eight sacks and forced four fumbles. In 2016, he started more games, but was eventually benched and seemed to lose some favor with his coaches. Sheard finished with just five sacks on the seasons.
In Dallas he would be a great fit in their "rush-men" rotation. The veteran has shown no problem sharing playing time and Dallas would have another savvy pass rusher to employ. After his struggles in 2016, he could also come a lot cheaper than he did during his first venture into free agency.
Dallas may still look to the draft to find pass rush help, but locking in some free agents would also be advisable. Their offense did more than enough to give them a shot to win in the postseason, but their defense just couldn't generate pressure or make the big stops.
4. Prince Amukamara, CB — Jacksonville Jaguars
Some better cornerbacks are available this offseason, but Prince Amukamara may be the best play for Dallas. While big name players like Trumaine Johnson and Stephon Gilmore are available they will command way too much money. Also available, but another who may demand too much, is A.J. Bouye of the Houston Texans.
With Dallas stretched pretty thin in terms of cap dollars, they need to find decent players who won't break the bank like these three would. Amukamara, a former first-round pick could fit that bill.
If Dallas were interested, they wouldn't need to do much scouting. They know the defensive back better than most, as he spent five seasons in the NFC East as a member of the New York Giants. In his first attempt at free agency, he bet on himself, taking a one-year deal worth $5.5 million. It wasn't the best bet as Amukamara had his first season in his career in which he failed to record an interception. He did record six pass deflections and had 46 tackles in 14 games.
After a season in which he failed to meet expectations, Amukamara could be had on the cheap. He would also bring an experienced option which could be huge for the Boys with both corners Brandon Carr and Morris Claiborne set for free agency (and Carr contemplating retirement according to Brandon George of Sprtsday Dallas News).
3. Robert Woods, WR — Buffalo Bills
Wide receiver Terrance Williams is most likely headed out the door. A third-round pick in 2013 out of Baylor, Williams has played well at times, and has disappeared at others. Thanks to his inconsistencies, he may very well come back to Dallas on a team-friendly deal.
Then again, he made enough big plays that someone may be willing to overpay him and Williams would be wise to take the money when it's there. Should that happen, Dallas could look to a USC guy who was taken a round earlier in the same draft as Williams, Robert Woods.
Woods has shown flashes just like Williams, but he also kind of fades away at time. That could be more of a product of his shaky offensive teammates. Woods has spent his entire career in Buffalo and has never had someone like quarterback Dak Prescott throwing him the ball.
In four seasons Woods has 203 receptions (his career high for a season was 65 in 2014) for 2,451 yards and 12 touchdowns. He's a little smaller than Williams at 6-0 even and 190-pounds, but is a solid enough route runner to take some heat off top receiver Dez Bryant.
With all the needs on defense, the Cowboys would be best served focusing their draft picks on that side of the ball. Signing Woods keeps them from having to reach for a wide out due to need if Williams is indeed lost.
2. Cordarrelle Patterson, WR/KR — Minnesota Vikings
Maybe someone will watch some film this offseason and realize that everything the Dallas Cowboys wanted Lucky Whitehead to do could be done much better by someone like Cordarrelle Patterson, currently of the Minnesota Vikings. The 29th overall pick out of Tennessee in 2013, Patterson performed well when given a chance, but never seemed to fully gain the trust of the Vikings. As a receiver he pulled in 132 career catches for 1,316 yards with seven touchdowns. As a runner, he had 31 rushes for 333 yards and four more touchdowns.
Patterson would provide Dallas with a huge upgrade over Whitehead, who they love to use on receiver reverses. Not only that, but Patterson is big enough (6-2, 220 pounds) to also be utilized in the pass game as a receiver, something Whitehead rarely does.
Yet the biggest way Patterson would help Dallas would be in the return game. The Cowboys have not had a game-changing return man in years. Dwayne Harris was the best they had recently, but he never returned a kickoff for a touchdown (although he did have two punt return touchdowns). Patterson on the other hand has had five career kickoff returns for touchdowns.
He has only returned one punt in his career, but that could still be a possibility in Dallas. Even if he only served as a kick returner and occasional receiver, Patterson could be a great investment for America's Team.
1. DeMarcus Ware, EDGE  — Denver Broncos
This one makes too much sense, even if defensive end DeMarcus Ware is still not a free agent. He most likely will be thanks to making premium pass rusher money and recording just 11.5 sacks and missing 11 games over the past two seasons for the Broncos.
His likely release should be just around the corner and he would remember how Dallas allowed him to go and choose his new home rather than trading him when they could no longer afford his services. Ware was then able to go and play in two Super Bowls—winning one—and Dallas finally built a true contender after he was gone.
Now, Ware would be able to return to the team that drafted him 11th-overall in 2005. Set to be 35 years old this summer, Ware has little left in the tank. That would be just fine as Dallas could use his services for a year-or-two as they look for their next great pass rusher.
Perhaps that would be someone they draft, or maybe Ware could impart some wisdom on players like Demarcus Lawrence or even the currently suspended Randy Gregory if the league does end up reinstating him following the 2017 season.
It would also be huge for all the fans who hated to see D-Ware leave. While he wouldn't be the same player he was last time he wore the star, he would be more than capable of providing pressure on third-down plays as a situational pass rusher.
---
---