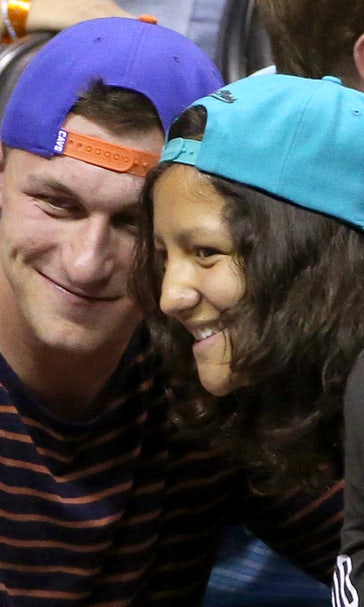 The Anti-LeBron? Manziel sports Cavs hat courtside at Heat game
June 8, 2014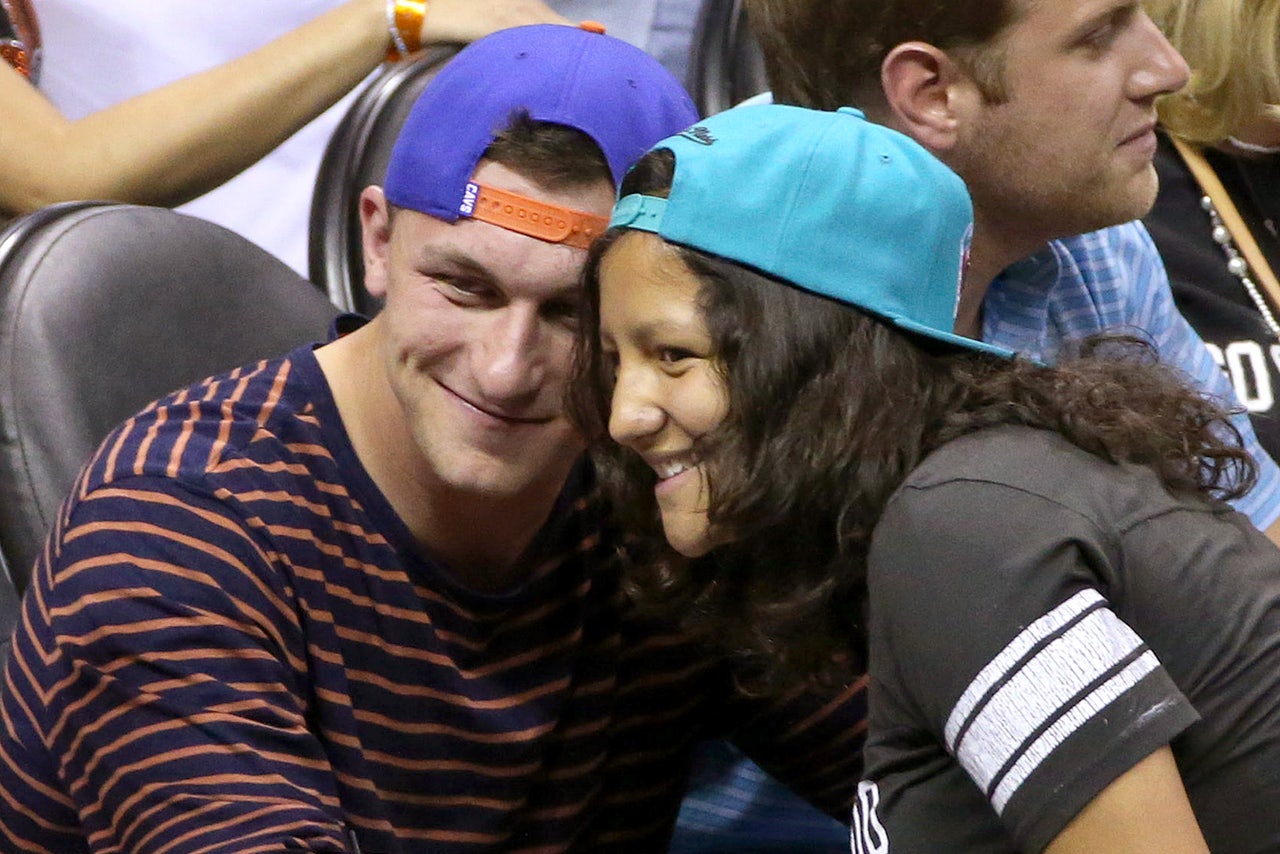 Among the many things — good and bad — said about Johnny Manziel, "guy who misses out on the party" was never among them. Apparently, "guy who turns back on Cleveland like that guy on the Heat" is another.
The budding bromance between Manziel and LeBron James is well-documented. From hanging out together to wearing each other's gear, Cleveland's former favored son and its new one appear to be on the fast lane to BFF Land.
But don't worry, Clevelanders. Johnny Football wants to make sure you know where his heart is.
Check out who was in San Antonio on Sunday night for Game 2 of the NBA Finals between the Spurs and James' Miami Heat. (For the uninformed, we're talking about the guy on right.)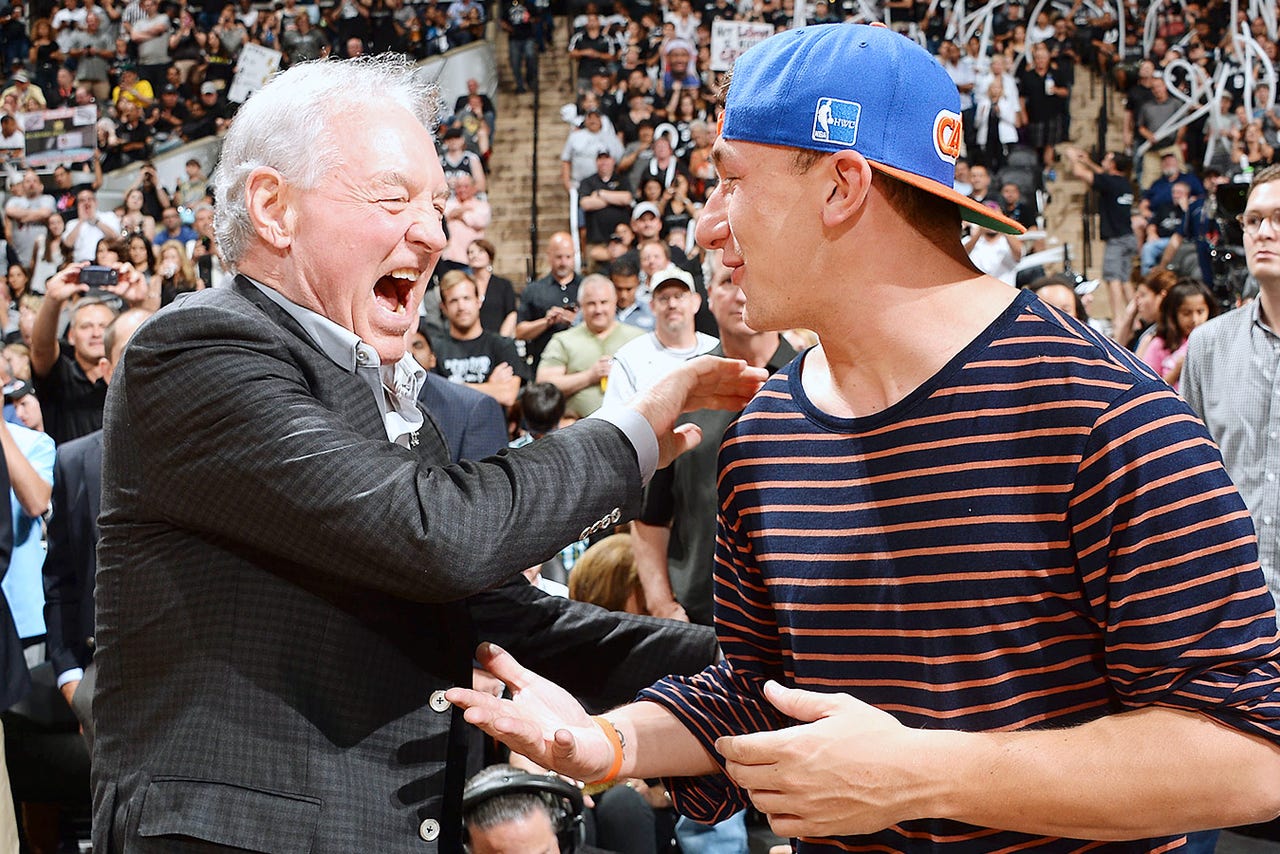 Spurs owner Peter Holt (left) ups his cool with Johnny Manziel during Game 2 of the NBA Finals at AT&T Center in San Antonio on Sunday.

And check out what he was wearing.
Another line you can likely remove from your vernacular is "Johnny Manziel is no student of history." LeBron is most reviled in Cleveland for "The Decision," the TV show in which he announced he and his talents were leaving Cleveland for South Beach. But LeBron ruffled Cleveland's feathers three years before, when he wore a Yankees hat to Game 1 of the 2007 American League Division Series between the Pinstripers and the Indians at then-Jacobs Field. Fan reaction was swift — and long-lasting — in Cleveland:
• James was immediately booed by the hometown fans.
• This was the scene the very next game in Cleveland: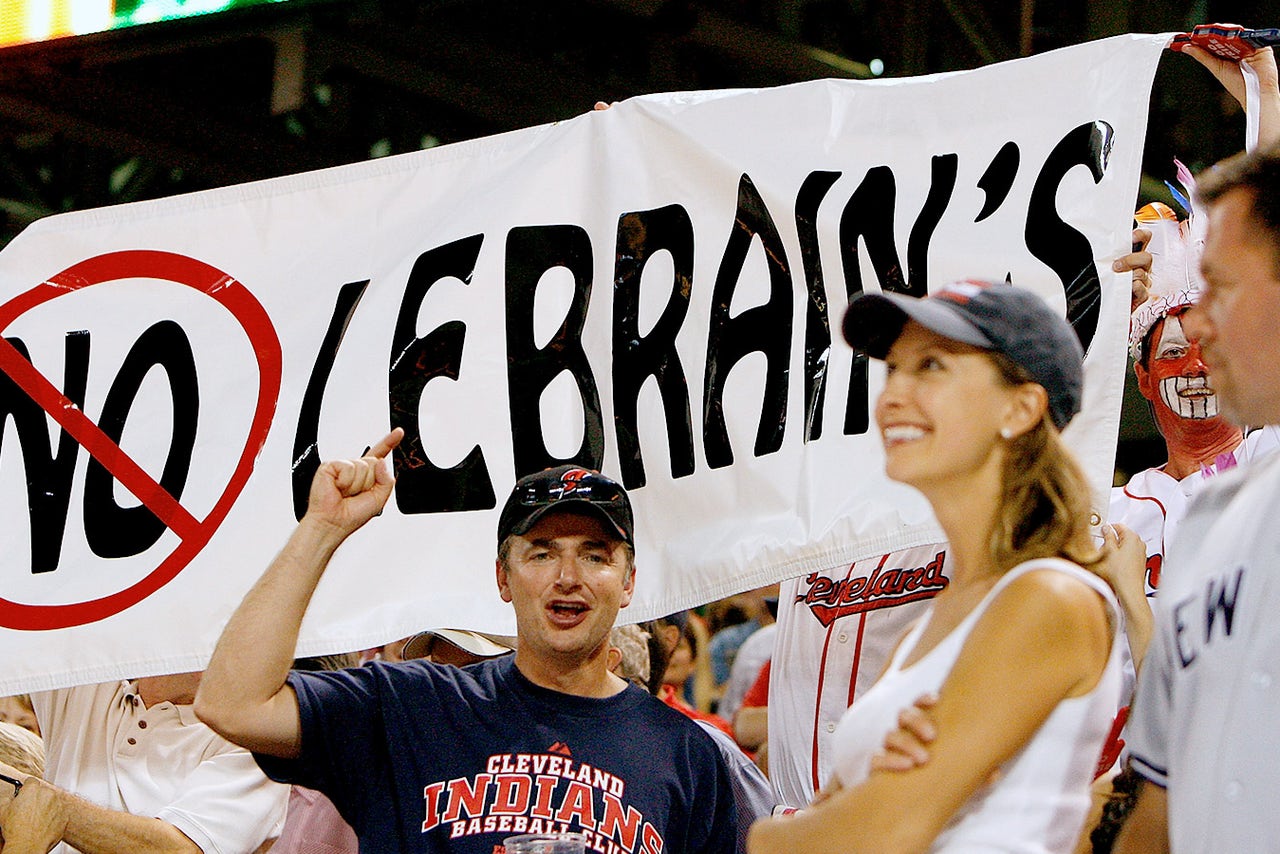 • Three years later, a guy wearing a LeBron James Miami Heat jersey had to be escorted out of Jacobs Field:
And Manziel even has a professional reason to wear a different city's baseball hat: He was drafted by the Padres on Saturday.
So if Johnny sticks with the Browns, does that mean LeBron can't wear his Manziel jersey to Petco Park?
---
---