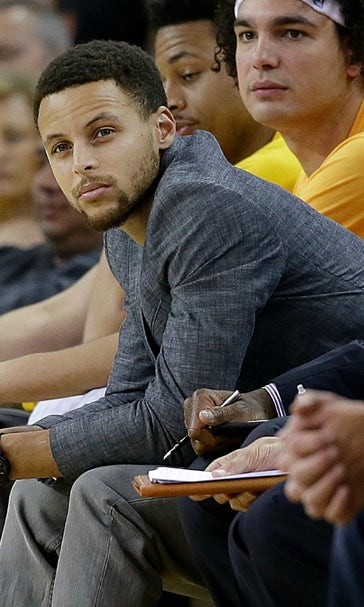 Steve Kerr: Stephen Curry 'probably' out for Game 3 vs. Blazers Saturday
May 5, 2016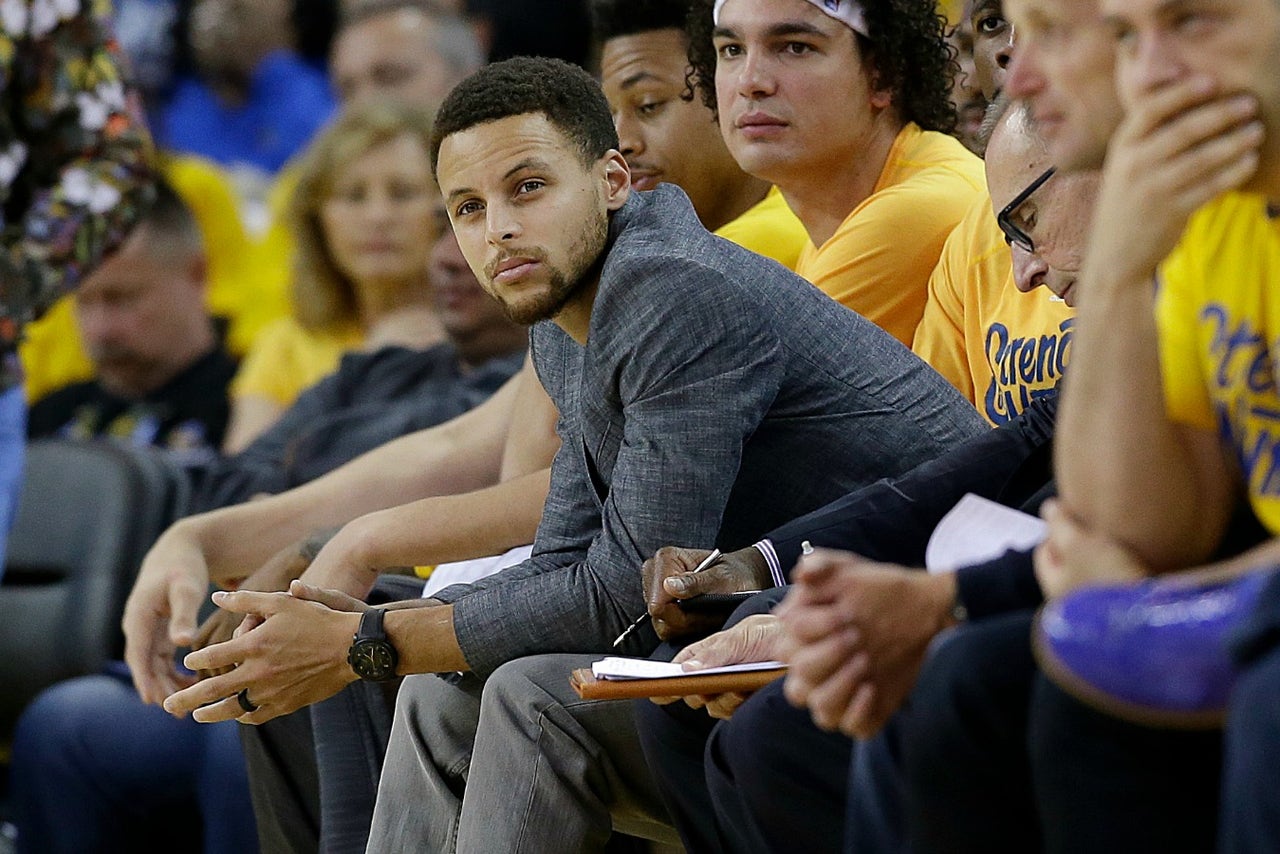 OAKLAND, Calif. — Stephen Curry is unlikely to play Saturday for Golden State in Game 3 of the Western Conference semifinals at Portland since he still hasn't practiced on his sprained right knee.
Curry did work on the side while the Warriors practiced Thursday but couldn't yet do any of the scrimmaging that the medical staff and coaches want to see before he is cleared to return.
"It's tough to see him playing Saturday," coach Steve Kerr said. "He's gotten better and better each day."
In fact, Kerr said "probably not" when asked about Curry playing Saturday. Game 4 on Monday is still a conceivable option if Curry keeps making good progress.
"Everything has gone very smoothly. He hasn't had any setbacks," Kerr said. "He's ramping up things in the weight room."
The Warriors will practice again in Oakland on Friday before flying to Portland in the afternoon. Kerr said that even on a game day when his teammates only have shootaround, Curry could get some two-on-two work with coaches Luke Walton, Jarron Collins and Theo Robertson.
Defending champion Golden State leads the best-of-seven series against Portland 2-0. The Warriors had Wednesday off from practice after winning Game 2 on Tuesday night at Oracle Arena.
Curry returned from an ankle injury only to injure his knee April 24 when he slipped on a wet spot just before halftime of a Game 4 win at Houston in the first round of the playoffs.
The Warriors would probably want to see how Curry comes out of his first practice then have him participate in another before he is game-ready, Kerr said.
"That's what we did in Houston with the ankle. He wanted to play but he hadn't practiced," Kerr said. "We gave him two straight days of three-on-three, five-on-five, and he felt pretty good. So that's why he started out Game 4. We probably need to get through that process. We need to see him in rhythm, cutting, moving and see how he responds the next day as well."
---
---