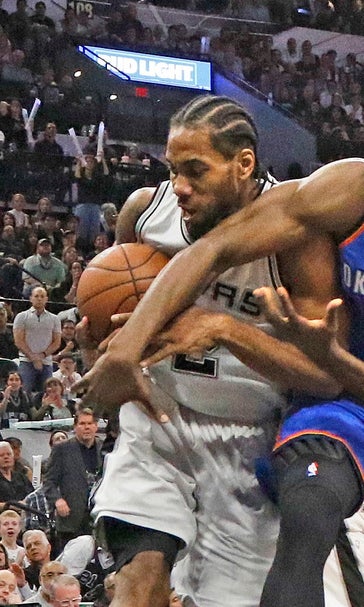 Late questionable no-call proves critical in Thunder-Spurs Game 5
May 10, 2016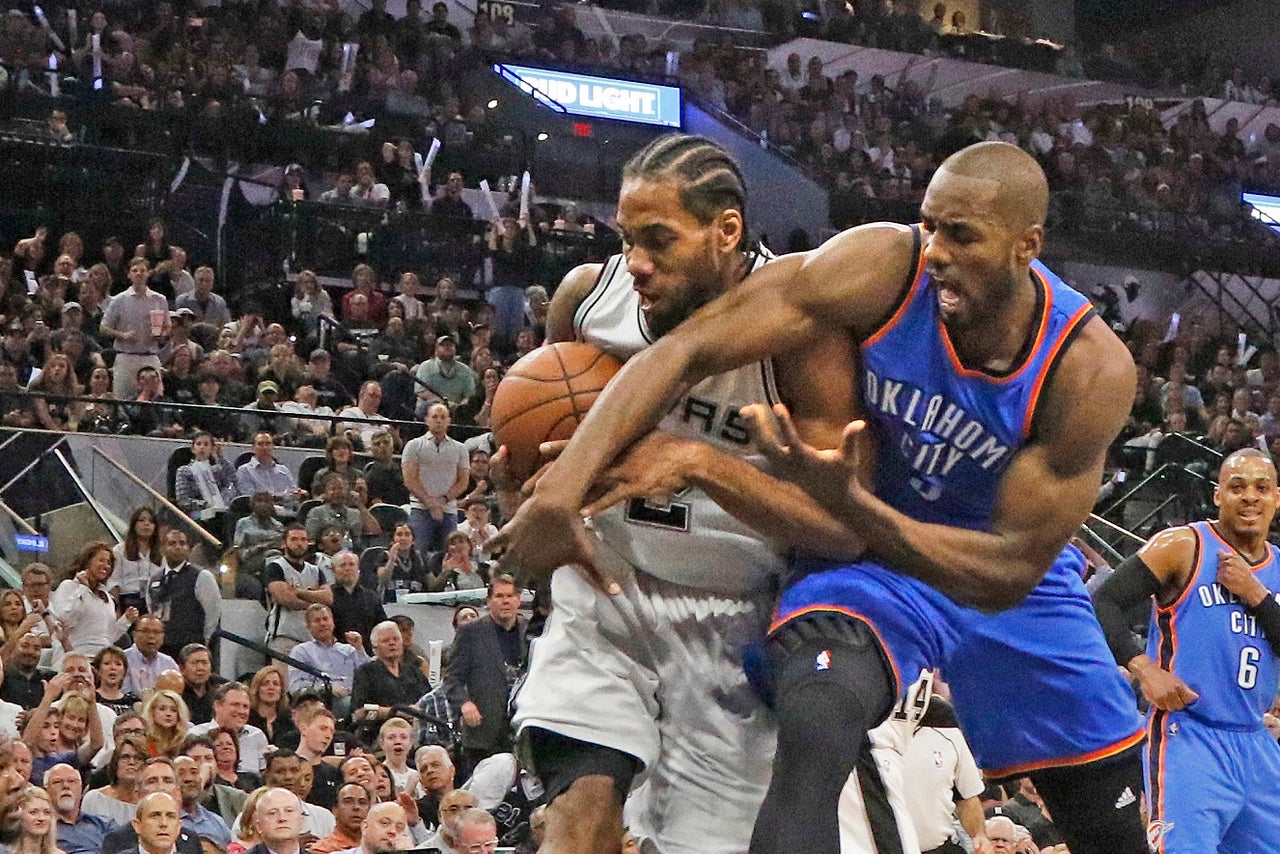 San Antonio Spurs fans are probably up in arms again after Game 5 against the Oklahoma City Thunder on Tuesday.
With the Spurs trailing by one and 9.3 seconds left, Dion Waiters tried to inbound the ball to Russell Westbrook, who caught the ball and dribbled toward the baseline. Kawhi Leonard appeared to foul Westbrook, but the ref never blew the whistle.
With no foul called, Westbrook drove to the hoop for a layup when the whistle finally blew, but this foul was against LaMarcus Aldridge for a three-point opportunity. Westbrook made the free throw, giving the Thunder a four-point lead, sealing the 95-91 win and a 3-2 series lead.
Here's a close-up of Leonard making contact with Westbrook.
Spurs head coach Gregg Popovich thought the whistle should have been blown.
"He fouled him," Popovich said after the game. "It's pretty obvious he fouled him."
This comes a week after the controversial inbounds play in Game 2 that the NBA later admitted there were five fouls that were missed.
---
---