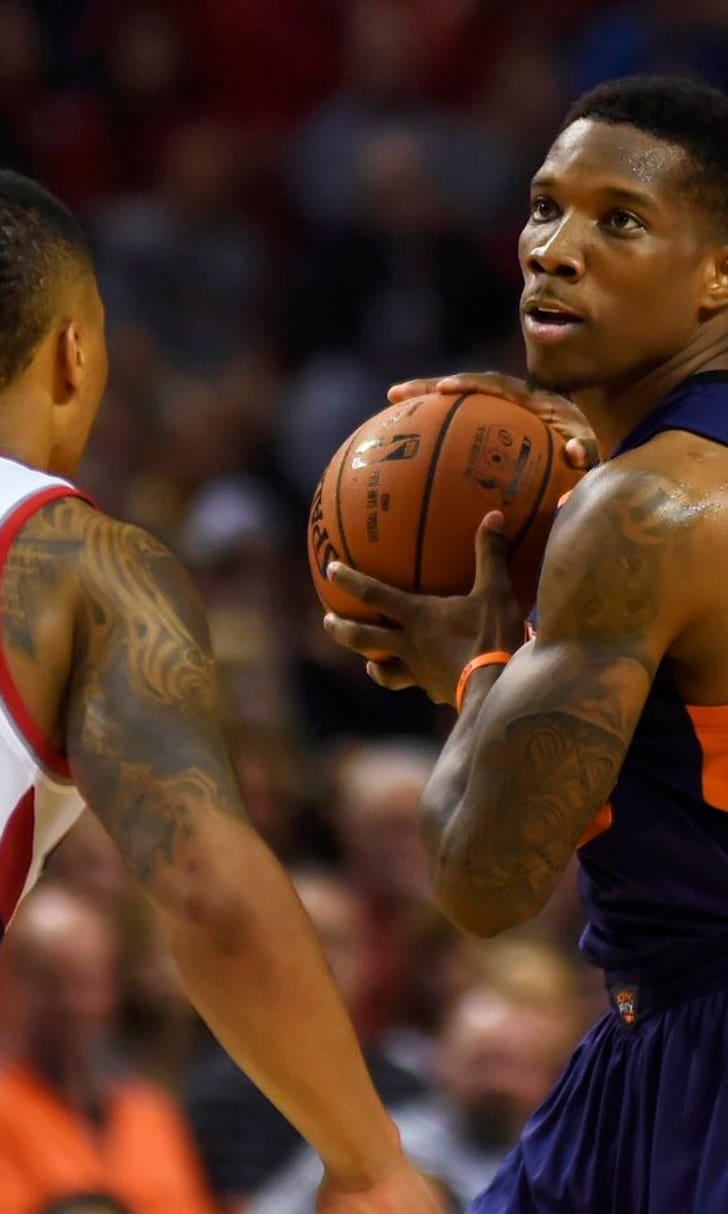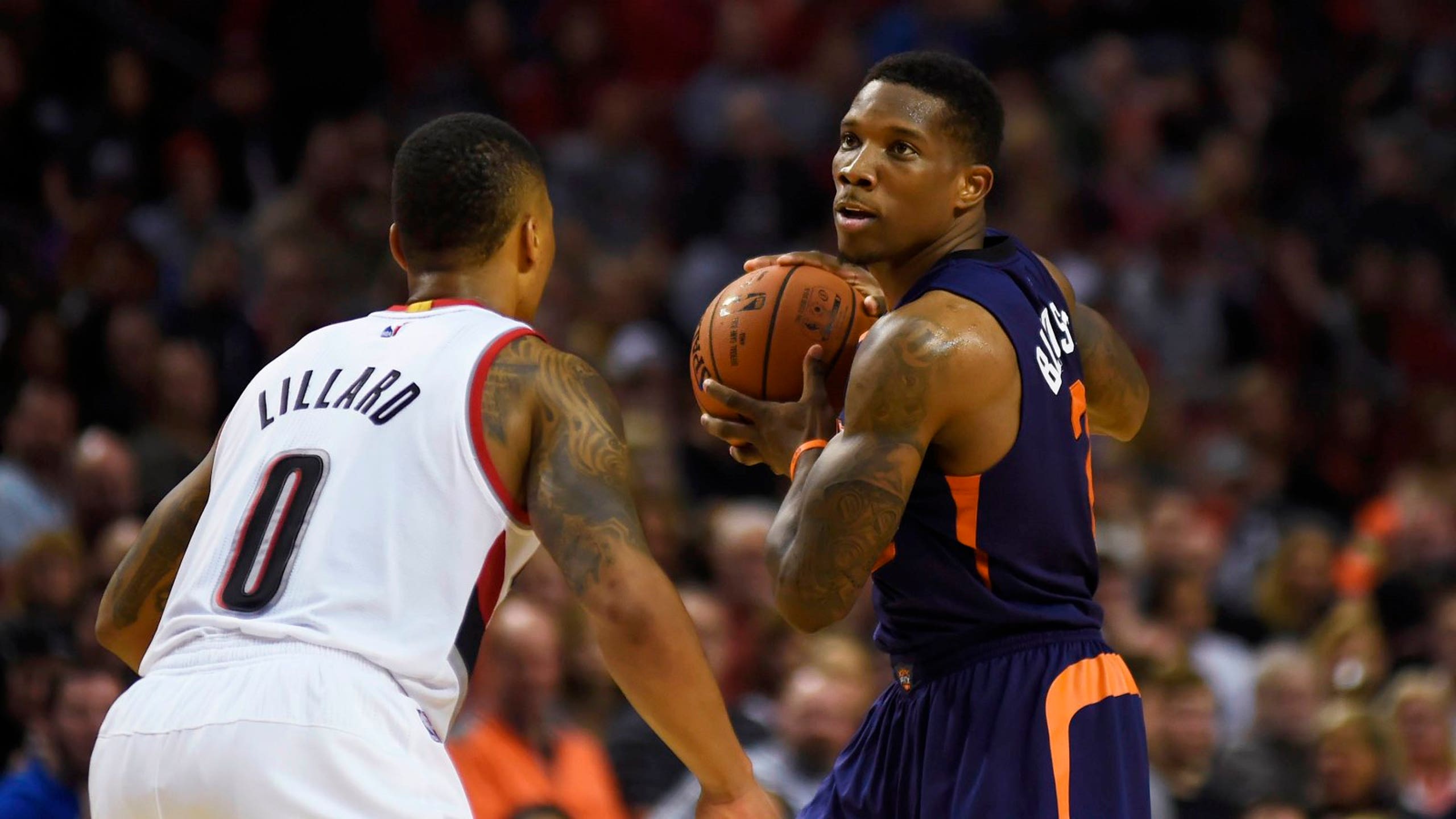 Damian Lillard: 'I would have liked' first career triple double
BY foxsports • January 15, 2016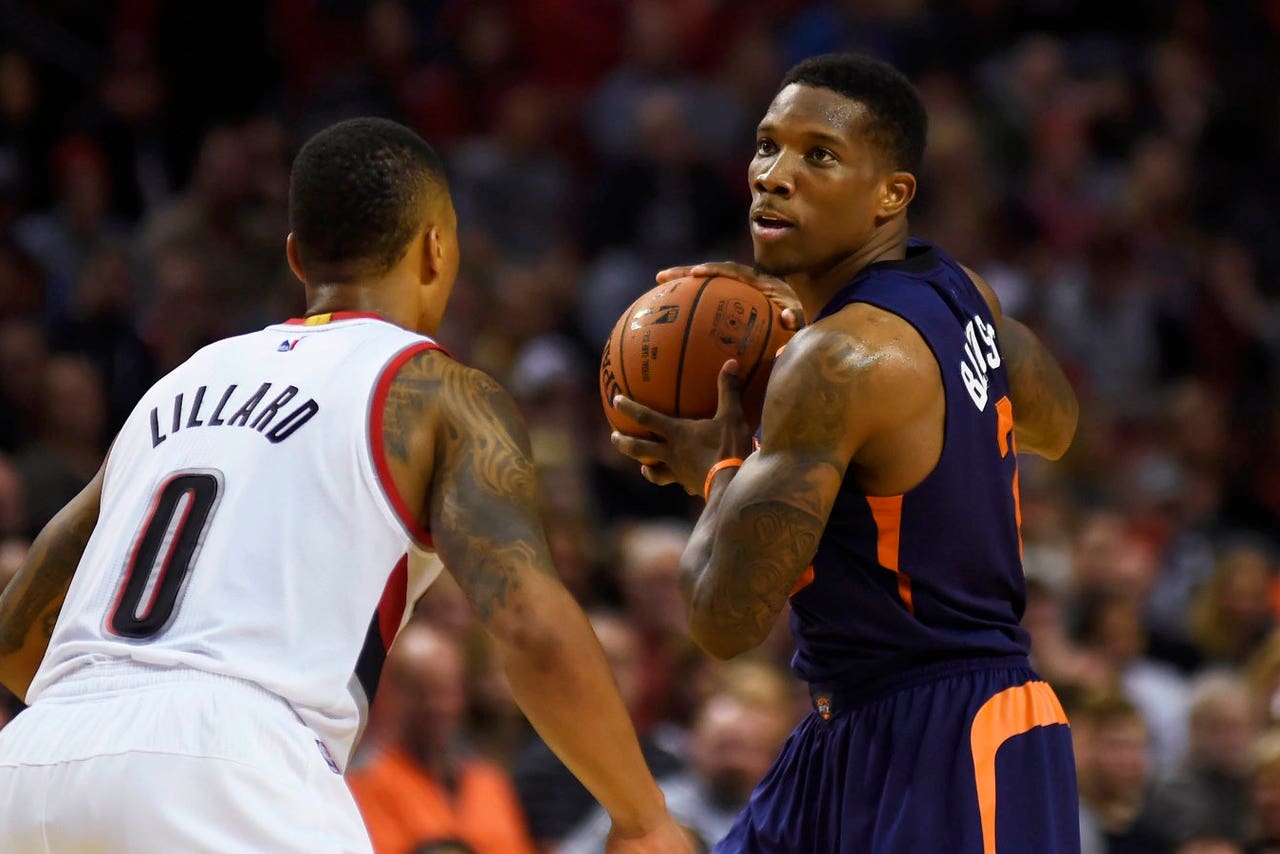 Portland Trail Blazers point guard Damian Lillard had an impressive stat line on Wednesday against the Utah Jazz. The two-time All-Star scored 21 points, delivered 10 assists and grabbed seven rebounds. Surprisingly, Lillard has never had a triple double in his NBA career, and this was as good an opportunity as any to get his first. 
But Portland's lead over Utah was a comfortable one heading into the fourth quarter, and Trail Blazers head coach Terry Stotts figured (correctly) that box score stats weren't worth re-inserting Lillard into the game. Here's more on this close call, courtesy of The Oregonian:
"If it had been one or two rebounds, I probably would have (put him back in)," Stotts said. "I didn't consider putting him back in just to get the triple-double." Did Lillard want to get back in the game for a final shot at the triple-double? Of course. "I would have liked to," Lillard admitted when asked if he wanted to play in the fourth. "I thought because we were kind of going away at the end of the third that I would start the fourth just to see how it goes and then he would eventually take me out. But we did what we usually do. I came out at the end of the third and we played well enough to separate ourselves so I didn't get back in."
Lillard is having a stellar fourth season, and, obviously, what's most important here is the fact that Portland defeated a team near the bottom of the Western Conference's playoff standings. 
The Trail Blazers aren't too far from grabbing the eight seed, and don't need Lillard notching triple-doubles to qualify.
---
---