Chris Broussard explains why the awful Lakers technically aren't tanking
BY Andrew Lynch • January 25, 2017
The 2016-17 season started on such a good note for the Los Angeles Lakers.

Luke Walton's team won six of their first 10 games, and the Lakers looked like a genuine NBA team in the process. By the middle of November, though, injuries started to pile up and reality crept in.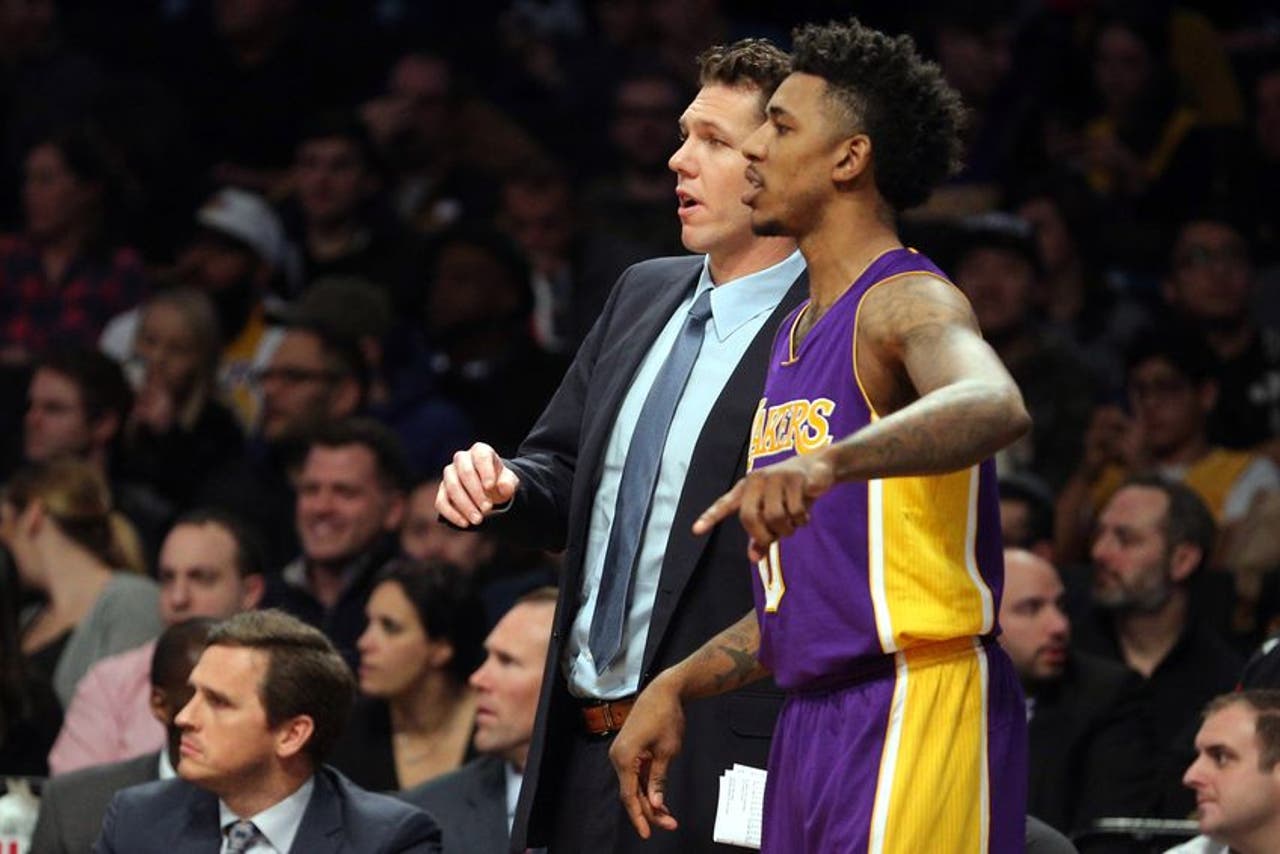 Now, the Lakers are tied for the fourth-worst winning percentage in the NBA, which has basketball observers wondering whether Los Angeles should go all-out with tanking the rest of the season. Yet FOX Sports NBA insider Chris Broussard joined Colin Cowherd on Wednesday's episode of The Herd to explain just how the Lakers are embracing their rebuild without technically tanking.

COLIN: Chris, I don't think they're close. I think they're bad for another five years. ... I don't see the hope I see in Philadelphia.
CHRIS: Well, certainly, their players don't look as good as Joel Embiid, that's for sure. But Brandon Ingram has a shot to be special, if Luke would stop playing him at point guard. I think he can be a very good small forward.
I agree with Luke. You never want tanking to infiltrate your organization, but you want it to happen organically. ... They need to lose to keep that top-three pick. The perfect guy for them is right here in L.A., Lonzo Ball. This freshman at UCLA, he's unselfish, he's mature beyond his years, he makes his teammates better. You put him with that squad, move D'Angelo to the two? ... 
You don't want to purposely tank, but you play your young guys, and you're going to lose. Or, if a guy's banged up a little bit, you sit him out. Like, D'Angelo's got some issues. Sit him out. Whether you want to move him or not, sit him out. That's how you lose without destroying your culture.
---
---