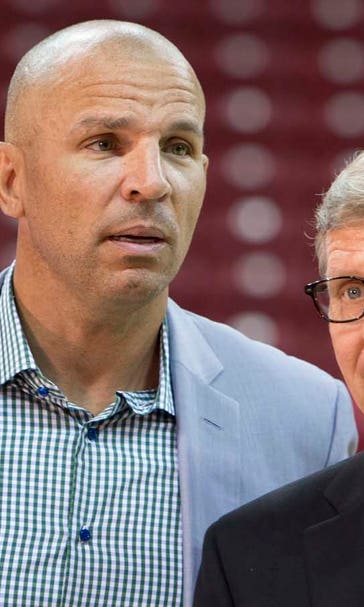 Bucks coach Kidd, GM deny any changes coming to front office
July 6, 2015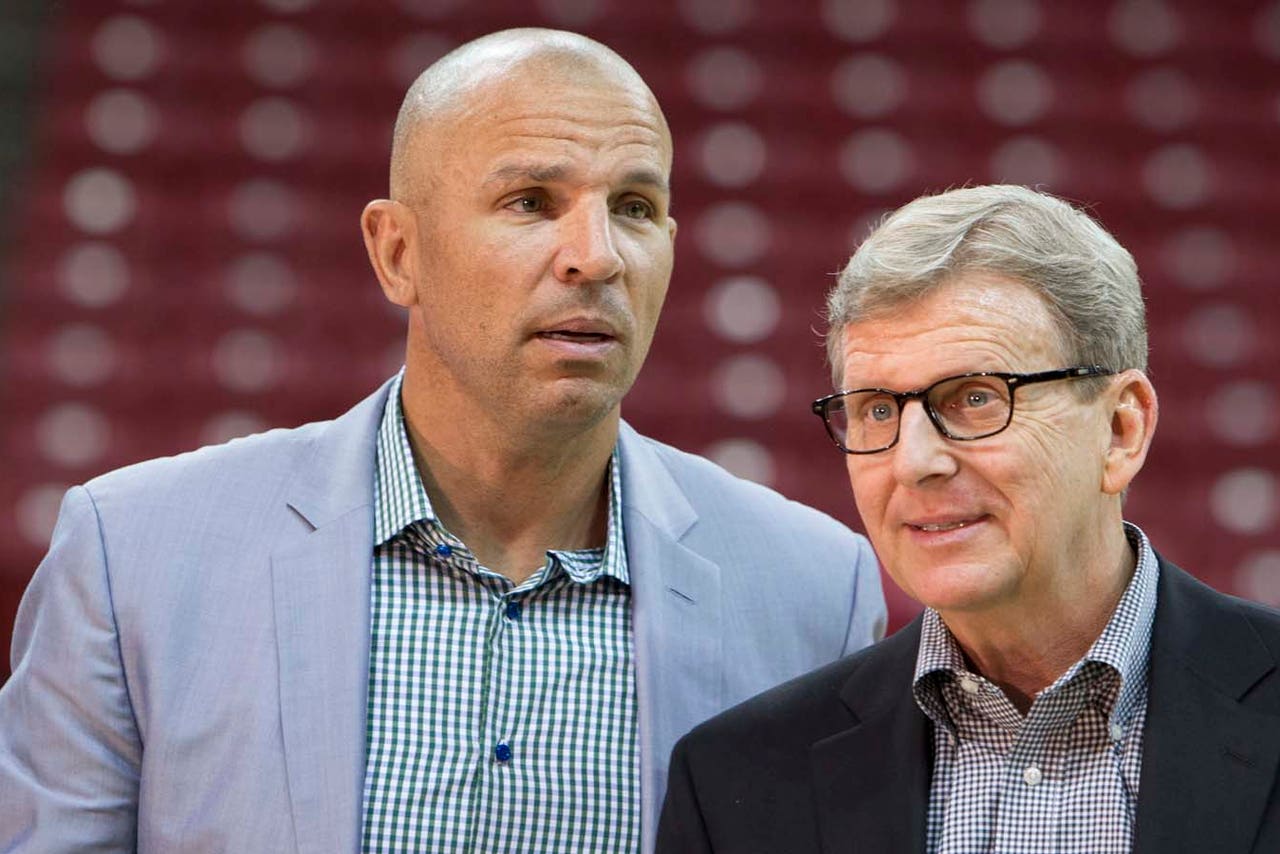 MADISON, Wis. -- Milwaukee Bucks coach Jason Kidd and general manager John Hammond appeared together Monday and denied a report suggesting changes were coming for the NBA team's front office.
The report from onmilwaukee.com said Kidd would take over team operations and Hammond would be reassigned within the Bucks organization, or possibly leave the team. Kidd has two years remaining on a three-year, $15 million contract.
Kidd said he has a solid working relationship with Hammond, who has been Milwaukee's general manager since 2008, and has one year left on a three-year extension.
"There is no friction, there is no announcement," Kidd said. "Maybe the source was saying this (training camp and preseason game) was the announcement, and got it wrong. It happens. So, there are no problems in Milwaukee."
The two were at the Kohl Center to announce the team would hold next season's training camp and an NBA preseason game at the University of Wisconsin.
Hammond said he enjoys working with Kidd and respects the job the first-year coach did in leading a dramatic turnaround with a young squad. One year after a 67-loss season - a franchise-worst mark and the league's worst record - the Bucks finished 41-41 in regular-season play under Kidd. Milwaukee lost in the first round of the playoffs to the Chicago Bulls.
"I think we have a good camaraderie in how we work, we have a good relationship in how we do our jobs, Hammond said of Kidd. "Look, this is a special thing, there's nothing like winning. We had some leadership from some of our veteran guys, but I always say this: the true leadership came from this guy sitting right next to me. He did a great job in putting that team together and making them compete, wanting to compete every night and having the kind of season we had."
Kidd said he has had good discussions with Hammond in the office and on the golf course. Hammond, who was an assistant coach for three seasons with the Los Angeles Clippers, worked a handful of executive positions for the Detroit Pistons for seven seasons prior to joining the Bucks.
"Hammond's been in the league a little longer than I have so this is another source for me to learn," Kidd said. "He was also a coach. So this is a great opportunity for me to build, to be the best coach that I can be being surrounded by Hammond and his staff."
The Bucks will play the Minnesota Timberwolves on Oct. 20 at the Kohl Center. Training camp is set for Sept. 28 to Oct. 2 at a practice facility attached to the Kohl Center.
---
---