Major League Baseball
Major League Baseball
Tulo-led Blue Jays avoid ALDS elimination, beat Texas 5-1
Published
Oct. 11, 2015 11:24 p.m. ET

ARLINGTON, Texas (AP) Troy Tulowitzki settled down at the podium after helping the Toronto Blue Jays extend the AL Division Series, his left shoulder and arm constantly pulsating from the medical device attached to him.
Tulowitzki, still far from 100 percent from a collision that forced him to miss 19 games after being acquired by the Blue Jays, had certainly flexed his muscles on the field Sunday night in Game 3, a 5-1 win over the Texas Rangers.
''Good enough to go, good enough to play. Tons of treatment to be honest with you. I could do it all day,'' Tulowitzki said. ''But just go out there and play and see what happens.''
Tulowitzki drove in four runs, including three with a homer for his first hit in these playoffs, and the Blue Jays cut their deficit to 2-1 in the best-of-five series.
The victory was Toronto's first in the postseason since Joe Carter's home run won the 1993 World Series.
Marco Estrada limited the Rangers to one run and five hits over 6 1-3 innings, with four strikeouts and no walks.
Tulowitzki's drive to left with two outs in the sixth inning put the Blue Jays up 5-0.
''It was definitely huge and in the moment I was definitely pumped up. Got back to the dugout and everybody's obviously excited to put us up by five,'' Tulowitzki said. ''A little breathing room, I think that's the goal down 2-0.''
That was two innings after he drew a bases-loaded walk. He missed most of the final three weeks of the regular season because of a cracked shoulder blade and bruised muscles in his upper back.
''Tulo needed that, he really did,'' manager John Gibbons said. ''He had that long layoff after the injury and then it's been kind of a battle for him. Maybe that sets him off. ... If he catches fire, we're real dangerous.''
Texas has another chance Monday to clinch the series at home. If not, a deciding Game 5 will be played Wednesday in Toronto, where the Rangers won the first two games.
Game 3 came a week after the Rangers clinched the AL West title on the final day of the regular season, in their third chance to do so.
''We've been in this situation before. This is not new to this ballclub,'' manager Jeff Banister said. ''We knew that Toronto was going to be ready to play today.''
Texas left-hander Martin Perez, somewhat a surprise pick as the Game 3 starter over veterans Derek Holland and Colby Lewis, gave up four runs and six hits while pitching into the sixth.
Holland (4-3) starts Game 4 against knuckleballer R.A. Dickey (11-11).
The Blue Jays had their leadoff hitter at second base to start each the third through fifth innings, a span that included three double plays ignited by second baseman Rougned Odor.
Toronto started the sixth with consecutive singles to chase Perez, and Edwin Encarnacion then drew a 10-pitch walk from rookie reliever Chi Chi Gonzalez to load the bases before the Rangers' fourth double play in an as many innings.
First baseman Mitch Moreland fielded Chris Colabello's hard-hit hopper, threw home for the first out and got back to the bag to take the return throw.
Tulowitzki, then 0 for 11 in the series, followed with his homer on a full-count changeup.
''He had not found the barrel until that point,'' Banister said. ''Non-executed pitch.''
It was only the second postseason homer in 69 career postseason at-bats for Tulowitzki. The first 57 ABs came in 15 playoff games in 2007 and 2009 for the Colorado Rockies, who traded the shortstop to Toronto on July 27.
Tulowitzki was a career .179 postseason hitter until the homer. He later singled.
With Estrada on the mound, Dioner Navarro was the Blue Jays starting catcher instead of playoff veteran Russell Martin.
Navarro got Toronto's first hit, a double leading off the third, and he scored when Odor initially bobbled a grounder by Ryan Goins before reaching back with his right foot to touch the base and throwing the first to complete the first double play.
Josh Donaldson led off the fourth with a double and scored when Tulowitzki was the third consecutive batter walked by Perez. Donaldson was greeted with a chorus of boos from Rangers fans, who apparently read lips during his dustup with reliever Keone Kela in the 13th inning of Game 2 that Texas won 6-4 in the 14th.
The bases were still loaded in the fourth when Navarro had an inning-ending 4-6-3 double play a pitch after a hard foul down the third-base line.
Odor made a backhanded catch with his glove just off the ground on Ben Revere's broken-bat soft liner, then doubled off Kevin Pillar, who had broken home to end the fifth.
''We were in real good position all night long. They made a couple of great double plays,'' Gibbons said. ''You wonder what's going on here, you go maybe this isn't meant to be.''
Tulo made certain it was.
DICKEY'S POSTSEASON DEBUT: The first career postseason start for 40-year-old Dickey comes at Texas. He got his first big league win with the Rangers in 2003 and became a knuckleball pitcher two years later. ''It's funny how it's come full circle me personally,'' the right-hander said. ''It's poetic, is what it is for me. It's a neat narrative.''
SLUMP BUSTER: Josh Hamilton snapped an 0-for-31 postseason drought with a one-out single in the fifth, then added another hit two innings later. His last hit had been a single in the first inning of Game 7 of the 2011 World Series for Texas. He was hitless in the 2012 AL wild card game for the Rangers, then 0 for 13 in the AL Division Series for the Los Angeles Angels last season before starting this series 0 for 11.
---
---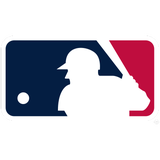 Get more from Major League Baseball
Follow your favorites to get information about games, news and more
---